The UK has been forced to fire up a coal power plant to ensure electricity supply, as low winds prevent the country's wind farms from generating as much power as expected.
The UK's National Grid Electricity System Operator (ESO) said it has asked energy firm EDF to fire up West Burton A, a power plant it operates in Lincolnshire that had been on stand-by.
EDF confirmed the plant was put into service on Monday. "Two units at the station have helped to balance the UK electricity system in order to ensure security of supply," said an EDF spokesperson in an email to The Epoch Times.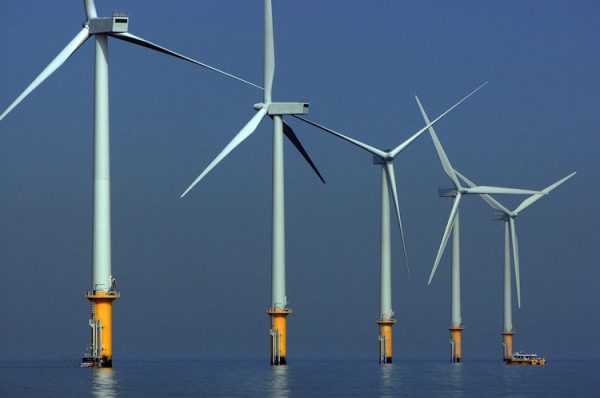 West Burton A is EDF's only remaining coal-fired power station. In March, the company announced it had decided to decommission the plant in September 2022.
At the time, EDF said it was "the right time" to make the decision "in this key year for UK leadership on climate change."
The British government said in June that the UK will stop using coal to generate electricity from Oct. 1, 2024.
Energy and Climate Change Minister Anne-Marie Trevelyan, who made the announcement, said, "Now is the time for radical action to completely eliminate this dirty fuel from our energy system … the UK's net zero future will be powered by renewables."
In September 2020, Prime Minister Boris Johnson told the United Nations that the UK has got "huge, huge gusts of wind" and he wanted to turn the country into the "Saudi Arabia" of wind power.
But unlike Saudi oil, wind power fluctuates with the weather, even in Britain.
The National Grid ESO, which is tasked to ensure the UK's power, said it takes decisions "in economical order and not on the basis of generation type."
"Depending on system conditions, some power sources may be better at meeting a balancing requirement than others—so the most cost-effective solution to ensure safe, secure system operation will be sought," a spokesperson told The Epoch Times in an emailed statement.
Coal use in Britain's electricity system has decreased by 97 percent since 2012.
The National Grid ESO stressed that, on Monday, wind and solar power each made up a higher proportion of the electricity mix on average than coal, and zero-carbon generation made up almost 27 percent of the mix across the day.
The UK currently holds the presidency of the U.N. climate conference. It is set to host the 2021 United Nations Climate Change Conference, also known as COP26, in Glasgow in November.