A British travel agent said it is boycotting Australia's Qantas Airways after its CEO said the airline is looking to make CCP (Chinese Communist Party) virus vaccination mandatory for passengers.
Travel agent Tradewinds issued a statement on Monday, saying the company would no longer offer Qantas flights to its customers.
The self-described relatively small independent tour operator based in the UK decided to take on Qantas because it feels that "bodily autonomy with regard to medical intervention is a personal choice and not something to be forced onto people by businesses."
The statement said that while the company does not oppose vaccines, it does not agree that it is up to airlines to force them on people.
"Never before in the history of aviation has there been a requirement to have an injection before boarding a plane," the statement reads.
"If Australia as a nation makes the decision to not allow entry to people without a vaccination then that is within their rights, and people can make an informed choice as to whether they wish to visit the country. But it is not up to an airline to enforce this upon customers."
Tradewinds also wished to seek clarification from another travel giant Emirates, who code shares flights with Qantas.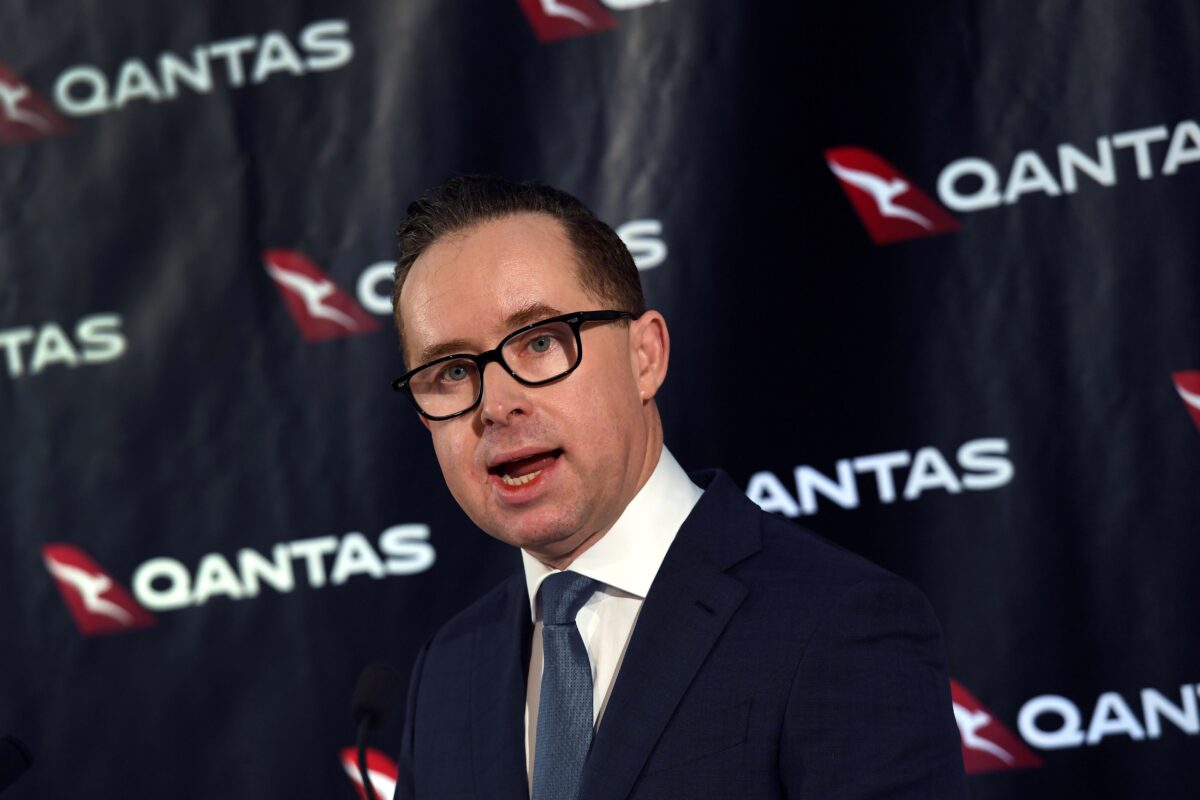 Tradewinds's statement came after Alan Joyce, the Irish boss of Qantas, said mandatory vaccination was a necessity.
"We are looking at changing our terms and conditions to say for international travellers that we will ask people to have the vaccination before they get on the aircraft," Joyce told Australian network Nine's "A Current Affair" on Monday.
The Qantas Group CEO said that he had been talking to his "colleagues in other airlines around the globe" and the mandatory vaccination rule would be "a common theme across the board."
He said that airlines and governments around the world had been working on the extensive technology and logistics required to implement an electronic "vaccination passport" that would certify what vaccines a traveller has and if it's acceptable to the country the person is travelling to.
"The airlines and the governments are working on this as we speak," Joyce said.
Australian Federal Labour MP Bill Shorten said the proposal was commonsense after Qantas lost AU$2 billion due to border restrictions caused by the pandemic.
"I would expect anyone coming into Australia is going to have to demonstrate to us that they are COVID safe," he told Nine's "Today" show on Tuesday.
"Why wouldn't they [Qantas] want to make sure," Shorten said. "I would like to know the passenger next to me was vaccinated."
Queensland Sen. Matt Canavan disagreed with the airline's decision.
Instead, he thinks that travellers who don't want to take the vaccine should be able to quarantine instead. The Australian reported Canavan's comments on Nov. 26.
"I think we should make sure we have freedom here as well," Canavan reportedly told Nine's "Today" show. "We don't want to force people to make medical decisions—that can be very dangerous."
When asked by a reporter about Joyce's comments, Federal Health Minister Greg Hunt said on Wednesday that it's up to Qantas to "outline its policies" but that the government had not "made any decisions" about a vaccine passport.
Caden Pearson contributed to this report.