The UK government said on Monday that "COVID-status certification" will be tested in domestic settings so that CCP virus restrictions can be eased more safely.
At a press briefing held in Downing Street, Prime Minister Boris Johnson said that all shops, gyms, hairdressers, and outdoor hospitality areas in England will be reopened next week following the government's roadmap out of the CCP (Chinese Communist Party) virus lockdown.
In a newly published review of the roadmap, the government said it will begin to trial COVID-status certification in certain settings, including large events.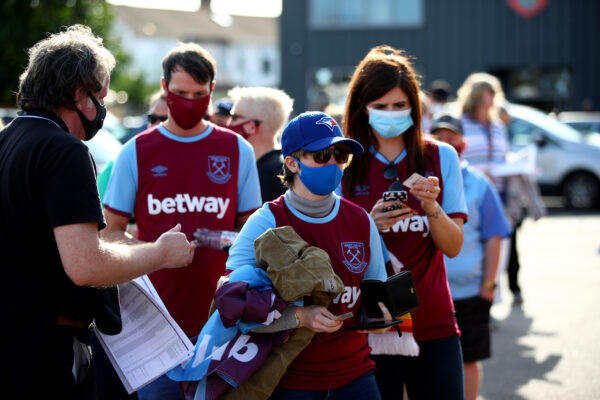 The government said it believes that "COVID-status certification could have an important role to play both domestically and internationally, as a temporary measure."
"COVID-status certification aims to provide reassurance that an individual is at reduced risk of transmission. This could allow some freedoms to be restored more safely, for example by allowing mass events to admit more participants, increased passenger numbers and reduced border restrictions for travellers, and social distancing rules to be relaxed," the review states.
The government said that other countries are already developing their own certification systems, such as Israel's "Green Pass" and the European Union's "digital green certificate."
The so-called "vaccine passports" have been a contentious issue in the UK. The government recognised that "vaccination is not suitable for all citizens" and proposed other means of demonstrating a reduced risk of transmission.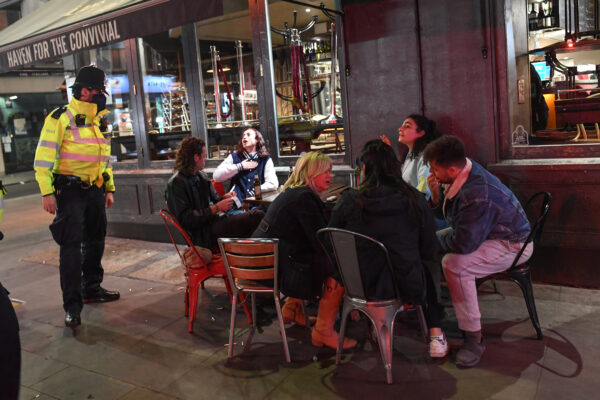 It expects that COVID-status certification could be demonstrated by three means: "an up-to-date vaccine status; a negative lateral flow or PCR test taken at a test site on the same day or the day before their admission to a venue; or by proof of natural immunity, such as through a previous positive PCR for a time limit of 180 days from the date of the positive test and following completion of the self-isolation period."
The government said that there are some settings—such as essential public services, public transport, and essential shops—where the certification should never be required, in order to ensure access for all.
But it said the certification could "play a role in reducing social distancing requirements" in hospitality settings. But the government said it "recognises this has significant implications for businesses and their customers, so this will be further considered in consultation with industry."
Last week, dozens of British parliamentarians from across the political spectrum joined hands in opposition to the possible introduction of COVID-status certificates.
Sir Keir Starmer, leader of the main opposition Labour Party, said in a newspaper interview that requiring vaccine passports for social activities would be against the "British instinct."
Sir Graham Brady, chairman of the influential 1922 Committee of backbench Conservative MPs, called COVID certification "divisive and discriminatory."
Representatives of the British pub industry also wrote to Johnson to express their "outrage" at the idea of introducing COVID certification for hospitality venues.
"This could prevent millions of young people visiting the pub for months, unless they get themselves tested in advance," they said.