Two new "mega labs" will be opened in early 2021 to boost the UK's CCP virus testing capacity, the government said on Monday.
The labs, which will be based in Leamington Spa and Scotland, will add 600,000 to the UK's daily testing capacity when operating at full capacity, the Department of Health and Social Care said in a statement.
The labs will be used not only to process tests for the CCP (Chinese Communist Party) virus, which causes the disease COVID-19, but also to boost diagnostic capabilities for critical illness including cancer, cardiovascular, and metabolic diseases.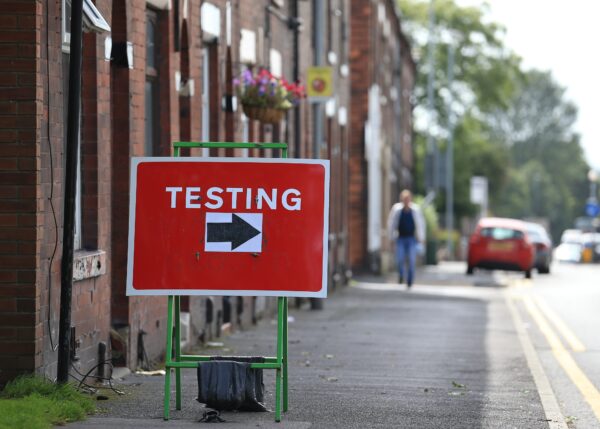 "These mega labs are future-proofing our national infrastructure to respond to future epidemics and improving care for other diseases, such as cancer," said Health Secretary Matt Hancock. "The work going on in these labs is ultimately working to save lives and I am hugely grateful for everyone who has worked so hard to achieve this."
When the labs reach full operational capacity 24/7, each will have a multi-skilled workforce of up to 2,000 people. A recruitment drive has already started for the Leamington Spa lab, and a campaign is due to start shortly in Scotland once site details are confirmed.
"We are creating thousands of jobs for the diagnostics sector to strengthen it now and for the future," said Health Minister James Bethell. "Anyone who joins these labs will be offered the opportunity to learn new skills while receiving training in a lab environment."
"This work is absolutely crucial to tackling COVID-19 and enabling the return of more normality to our lives," he said.
The UK government's push for mass testing for the CCP virus has been controversial.
Earlier this month, a group of scientists and health professionals warned that PCR testing data is exaggerating the current risks of the pandemic.
In an open letter to Prime Minister Boris Johnson on Saturday, 16 scientists and health professionals said that, while using PCR testing en masse is very helpful in a clinical situation, it is not a solid foundation to base policy on.
"The problem of functional false positive rates has still not been addressed and particularly in the context of low prevalence of disease whereby false positives are likely to exceed true positives substantially and moreover correlate poorly with the person being infectious," the letter read.
Lily Zhou and Mary Clark contributed to this report.