The British government has announced what it calls "a package of exceptional measures" to make school exams in England "as fair as possible" amid the disruption caused by the CCP virus pandemic.
Under measures unveiled by Education Secretary Gavin Williamson on Thursday, students taking exams in 2021 will get more generous grades in line with national test results from 2020, so that the year group most affected by the pandemic will not be disadvantaged.
Students will also be told beforehand which topic areas will be tested, so that they can target their revision in the run-up to the exams.
This package gives clarity and certainty and I want every student to have a fair chance to get the grades they deserve in next year's exams. The expert group we're setting up will continue to monitor #Covid impact #exams2021 https://t.co/BGQa2F694H

— Gavin Williamson (@GavinWilliamson) December 3, 2020
They will have access to exam aids, such as formula sheets, in some exams, which will give them "more confidence" and reduce the amount of information they need to memorise, the government said in a statement.
If a student misses all their assessments in a subject, they will be able to sit a "contingency paper" after the main exams. Even if a student misses all the exams due to "legitimate" reasons, he or she will be given a grade on the basis of a teacher assessment.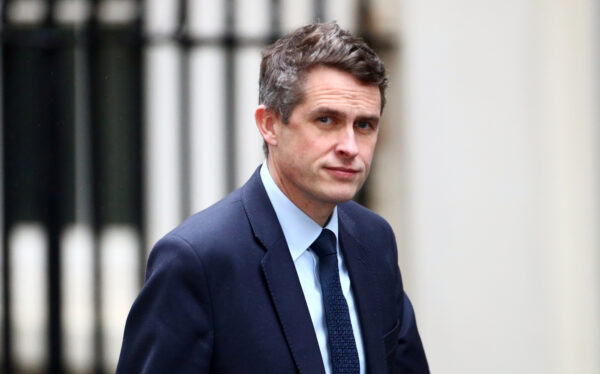 Announcing the measures, Williamson said "exams are the best way" of measuring learning results and it is important they should go ahead next summer.
"But this isn't business as usual," he said, as the "unprecedented disruption" to education means exams will be different next year.
"I am determined to support students, parents, and teachers in these unprecedented times and hope measures like more generous grading and advance notice of some topic areas will give young people the clarity and confidence they need to achieve every success," he said.
The government cancelled all school exams this summer, when the country was struggling in the middle of the COVID-19 pandemic, the disease caused by the CCP (Chinese Communist Party) virus.
Instead of test results, students were given "calculated grades" based on mock exams and teachers' rankings, which were then adjusted according to a mathematical model.
Following criticisms of unfairness, Williamson was forced to acknowledge the exam results had been skewed by the algorithm and reversed the decision.
Mary Clark contributed to this report.