Regular COVID-19 testing in England is to be expanded to 400,000 people as part of a national survey to track the spread of the CCP virus, the UK government said on Wednesday.
The government's aim is to increase weekly data to better track asymptomatic cases and local outbreaks, helping to localize any future measures to stop the virus spread and impact fewer people.
"The data and insight gathered will help inform our national, regional, and local responses to the pandemic, allowing this nation to get back to the things we love doing," Health Secretary Matt Hancock said in a statement.
The Office for National Statistics (ONS) COVID-19 infection survey currently tests 28,000 people per fortnight.
More people will be invited to take part in the survey, with the initial aim to increase testing to 150,000 people by October. The goal is to enrol 400,000 people in the survey, the Department of Health and Social Care said in a statement.
The ONS survey, undertaken with The University of Oxford, will be the UK's biggest study to track the CCP (Chinese Communist Party) virus, commonly known as novel coronavirus, in the general population, and will be extended to include Scotland, Wales, and Northern Ireland.
Widespread testing is seen as one way to reopen the economy, which suffered a record 20 percent contraction in the second quarter and is expected to see unemployment soar when the government ends its huge job subsidy program in October.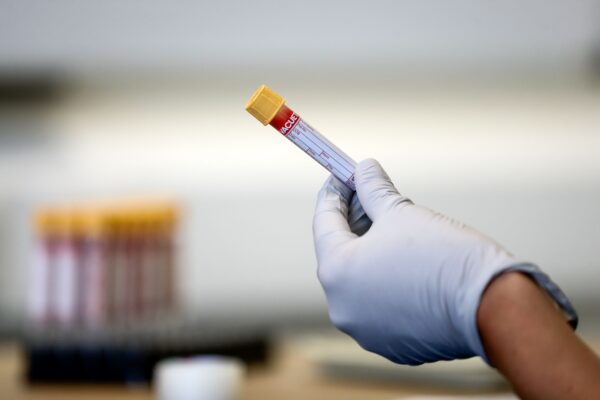 According to recent ONS data, almost three-quarters of people testing positive for the virus do not report any symptoms.
Speaking to BBC Breakfast on Wednesday, Hancock said the survey would help find more cases where people are asymptomatic.
"The biggest gap, the biggest challenge we've got, is finding people who don't have symptoms—so don't know that they've got coronavirus, but can still pass it on—and getting tested," he said.
"This survey will help us to pinpoint where the virus is even amongst people who don't know they've got it."
Home Visits
During home visits from trained health workers, survey participants will answer health-related questions and give samples from self-administered nose and throat swabs showing whether they have the virus.
Some will have blood tests to test for antibodies, and tests will be repeated weekly for five weeks and monthly for a year.
The government hopes the data will provide a much more detailed national picture of CCP virus prevalence, including who is affected and where.
The ONS will initially prioritize ramping up testing in North West England and London as recent studies showed a higher incidence in those areas.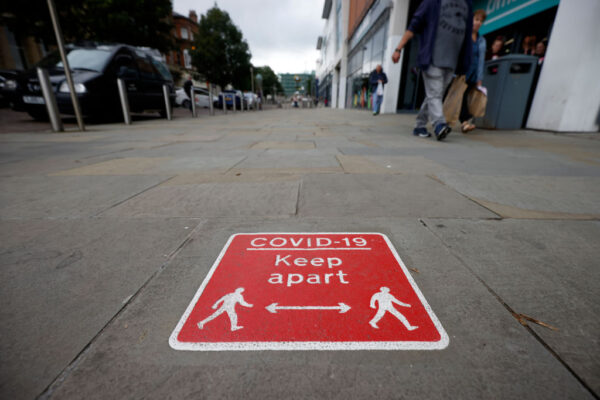 Hancock said the government was trialing a range of new, faster tests that can give instant results and hoped to roll them out towards the end of the year.
He said the country's research laboratories at Porton Down were trialing new saliva tests that do not need to go to a laboratory, so they can deliver faster results.
"There are new technologies coming on track which we are buying and testing now," he told BBC Radio 4. "We'll ramp it up certainly over the remainder of this year."
Symptom Study App
In addition to the survey expansion, the government announced that a 2-million-pound ($2.6 million) grant will be given to health science start-up company ZOE for its COVID-19 Symptom Study app, which the firm has thus far self-financed.
"We are a start-up, so we are delighted that this funding guarantees the future of the study throughout the winter," Jonathan Wolf, CEO of non-profit ZOE, said in a statement.
The app is used to track COVID-19 cases, and is currently used by 4 million people as part of a study that began at the start of the UK lockdown in March.
"We have been blown away by the commitment of the British public to help fight COVID, by sharing the state of their health daily," Wolf said.
Study volunteers use the app to report testing results and symptoms in "the largest public science project of its kind anywhere in the world," the government said.
Anonymized data is analyzed by King's College London researchers for the prevalence of both symptomatic and asymptomatic infection and how this varies according to geography, age, and ethnicity.
According to ZOE, "the app's research proved that loss of smell is a major symptom of COVID," with the research being published in the journal Nature Medicine in May.
Along with the ONS survey data, the app's "vital new intelligence" will help inform NHS decision-making by identifying who is most at risk and where the higher risk areas are, the government said.
Reuters contributed to this report.