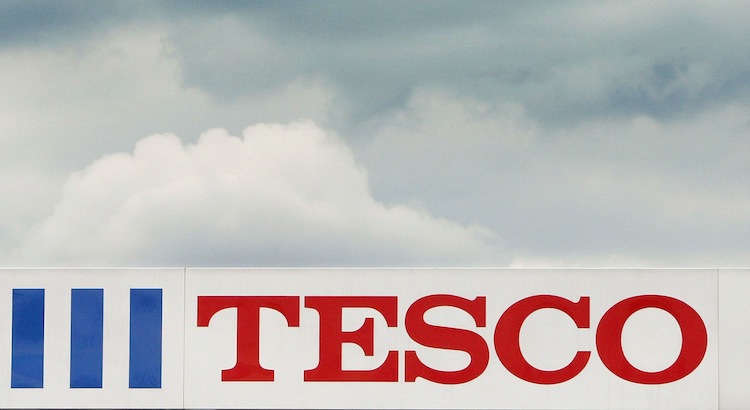 Discovery that burgers sold by a United Kingdom supermarket chain contained horse DNA led the grocer, Tesco, to publish full-page newspaper ads in several papers apologizing for allowing horse meat to contaminate beef burgers.
"We and our supplier have let you down and we apologize. So here's our promise. We will find out exactly what happened and, when we do, we'll come back and tell you," Tesco said in the advertisement, reported the BBC. "And we will work harder than ever with all our suppliers to make sure this never happens again."
Earlier this week, Irish food inspectors found that some beef burgers sold at Tesco contained as much as 30 percent horse meat. Some burgers sold by Aldi, Lidl, Dunnes, and Iceland also contained horse, with Iceland and Lidl saying they withdrew the affected products and are investigating.
Tesco said that it had "immediately withdrawn from sale all products from the supplier in question." The chain placed ads in The Sun, Metro, the Irish Independent, and Irish Times, reported Bloomberg News.
Some 37 percent of all burger products surveyed by Irish officials found horse DNA and 85 percent showed pig DNA, the news agency reported.
On Thursday, Burger King said that it uses the same meat supplier as Tesco, but stressed that its products were not affected.
"Food safety at Burger King restaurants is a top priority. Burger King Worldwide has a comprehensive food safety program that uses multiple and overlapping controls to oversee its suppliers," the company said, reported the Daily Mail.
Prime Minister David Cameron described the horse meat debacle as a "completely unacceptable state of affairs," and said that an investigation is needed into the British Food Standards Agency to determine what happened.
"People in our country will have been very concerned to read this morning that when they thought they were buying beef burgers, they were buying something that had horse meat in it," he said, reported the BBC.
Labour Party environment spokeswoman Mary Creagh said Thursday that consuming horse is "strongly culturally taboo in the United Kingdom," reported The Associated Press.
During the 19th century and through the Great Depression of the 1930s, however, it was sometimes consumed by the poor.
"It tended to be in burgers and potted meats and sausages as cheap supplementary food," food historian Annie Gray told AP. "And it wasn't always labeled, just as we're finding out at the moment."