Lockdown pushed store closures to record levels during the first half of the year, according to newly published figures, but the number of new stores being opened held steady.
Overall, the number of stores dropped by 6,000 in the first half of 2020, compared with 3,500 the year before, according to an Oct. 18 analysis by PwC.
With sales bouncing back to pre-pandemic levels over the summer, however, PwC says it would be unwise to write off the high street just yet.
"High street retail and leisure may be on the edge of a precipice," stated the PwC report, which highlighted fewer openings, more closures, and permanent changes to the make-up of shopping and leisure destinations. "But while there may be worse to come, consumers still want to spend, so there's every chance for businesses that evolve now to come out leaner, smarter and stronger."
The pivot to home-working also favours smaller local businesses, as people turn to their local high streets over out of town retail outlets and major city centre shops.
Despite the spread of the CCP (Chinese Communist Party) virus and the ensuing lockdown measures, 5,119 stores were opened between January and June—just over a hundred more than for the same period last year.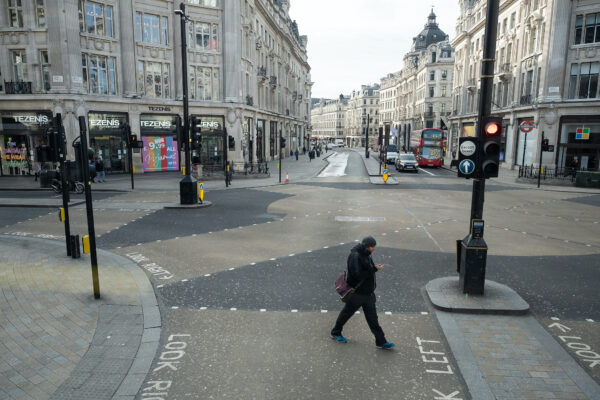 In contrast, 11,120 stores closed in the first half of the year, compared with 8,517 in 2019.
PwC warned that even the record closures may not reveal the true picture and is predicting further closures to come, both in the high street and other sectors.
"Based on primary research, our survey doesn't count 'temporarily closed' sites as closed, so we're not quite seeing the full picture yet," the report states. "And the bounce-back in retail hasn't been replicated across leisure and hospitality, which have been hampered by both national and local operating restrictions, as well as consumer reticence and other industry-specific factors, such as the lack of a film slate affecting cinema audiences."
There may be a silver lining for smaller, more specialist local shops, according to PwC.
"The practicalities of lockdown and the increase in working from home mean that independent shops tend to be located where consumers increasingly are," Lisa Hooker, consumer markets leader at PwC, said in a statement.
Hooker said that despite the stark figures, there's still a future for physical stores. She says this is shown by "the continued roll out of value retailers, the boom in takeaways and pizza delivery shops and demand for services that can still only be delivered locally such as tradesmen outlets, building products or locksmiths".
"We all still want and need to physically visit shops and leisure operators, it's likely then that whatever happens retail will come out of this smaller but stronger," she added.