The British government remains "very confident" about the efficacy of all the COVID-19 vaccines in use in the UK, despite new research showing they are less effective against the South African variant of the CCP virus, Prime Minister Boris Johnson said on Monday.
"We're very confident in all the vaccines that we're using, and I think it's important for people to bear in mind that all of them we think are effective in delivering a high degree of protection against serious illness and death, which is the most important thing," Johnson told reporters during a visit to a manufacturing facility in Derby.
The UK has rolled out the Pfizer/BioNTech and Oxford/AstraZeneca vaccines against the CCP (Chinese Communist Party) virus, also known as the novel coronavirus. The jab developed by Moderna has also been approved, but is not yet in use.
A new study has found that the Oxford/AstraZeneca vaccine provides minimal protection against mild and moderate cases of the South African variant of the virus.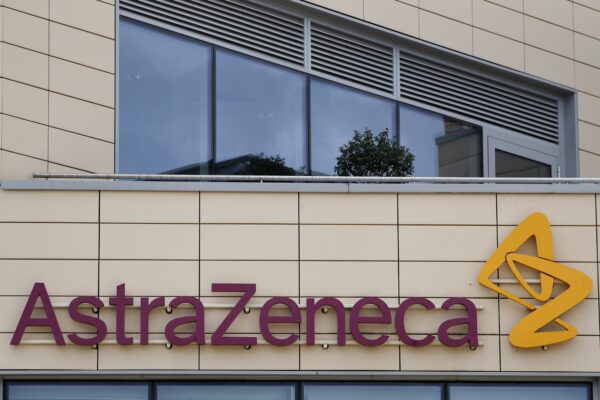 The jab's efficacy against severe disease caused by the variant, hospitalisations, and deaths has not yet been determined, according to the study, which was led by South Africa's University of the Witwatersrand and the University of Oxford.
Pointing to new research published last week that found the Oxford/AstraZeneca vaccine could reduce transmission by 67 percent after the first dose, Johnson said the jab remains "a massive benefit to our country and to the population as we go through the pandemic."
Tests previously conducted by Johnson & Johnson and Novavax showed that their vaccines were also significantly less effective against the South African variant.
But the prime minister insisted that he had "no doubt that vaccines generally are going to offer the way out."
"And with every day that goes by, you can see that medicine is slowly getting the upper hand over the disease," he added.
Johnson said that vaccinologists are "getting ever faster and more expert in coming up with the new vaccines and the variants of the vaccines."
AstraZeneca said last week that it is working with Oxford University and aiming to develop an updated vaccine to address the different variants by the autumn.
Nadhim Zahawi, the UK's vaccine deployment minister, told the BBC on Sunday that a "booster" in the autumn and then annual vaccinations with updated jabs are very probable.
Simon Veazey, Zachary Stieber, Mimi Nguyen Ly, and Reuters contributed to this report.