UK Prime Minister Boris Johnson has been taken to an intensive care unit (ICU) after he was hospitalized over the weekend for the Chinese Communist Party (CCP) virus, which causes the disease COVID-19.
"Since Sunday evening, the Prime Minister has been under the care of doctors at St Thomas' Hospital, in London, after being admitted with persistent symptoms of coronavirus," a spokesman for his office said in a statement on Monday.
"Over the course of this afternoon, the condition of the Prime Minister has worsened and, on the advice of his medical team, he has been moved to the Intensive Care Unit at the hospital," the spokesman added. "The PM has asked Foreign Secretary Dominic Raab, who is the First Secretary of State, to deputize for him where necessary."
The spokesperson added that Johnson is receiving care while thanking the UK's National Health Service.
When he was hospitalized Sunday, Johnson, 55, had "continue[d] to have persistent symptoms of coronavirus 10 days after testing positive for the virus," his office said at the time, adding that it was done as a precaution.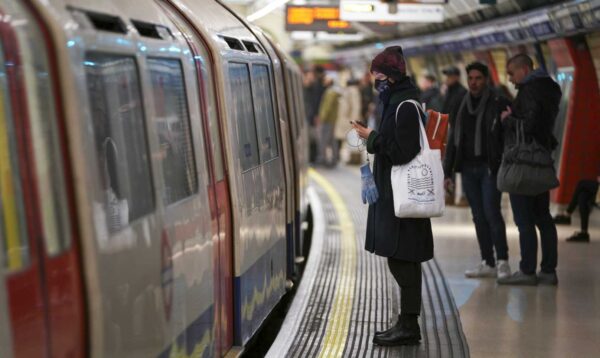 Earlier on Monday, Johnson said in a statement that he is in "good spirits" after being admitted to the hospital.
Johnson was diagnosed with the CCP virus on March 27 and was showing mild symptoms at the time, the government added. Johnson had informed his social media followers that he had mild symptoms before he tested positive.
Several days ago, the prime minister posted a video message on Twitter saying that he was feeling better.
"In my own case, although I'm feeling better and I have done my seven days of isolation, alas, I still have one of the minor symptoms… a temperature," said Johnson, who appeared to be sick in the video posted on April 3. "So, in accordance with government advice, I must continue my self-isolation until that symptom itself goes."
Johnson on March 23 ordered a country-wide lockdown in an attempt to curb the spread of the virus.
The country's coronavirus death toll rose by 439 to 5,373 people over the previous 24 hours, officials said Monday. A total of 208,837 people had been tested of which 51,608 were positive.
"We mourn their passing, and we offer our profound sympathies to their families and friends. I've lost two people that I was fond of, so I understand what a difficult time this is for the country," Matt Hancock, the UK health secretary, said during a news conference Monday.
Reuters contributed to this report.