British police are investigating allegations of breaches of COVID-19 lockdown restrictions in Downing Street and Whitehall, the Metropolitan Police has confirmed.
For weeks, Prime Minister Boris Johnson has been mired in a political crisis fuelled by a series of alleged violations of lockdown rules in Downing Street during the CCP (Chinese Communist Party) virus pandemic.
Talking to the London Assembly's Police and Crime Committee on Tuesday, Metropolitan Police chief Dame Cressida Dick said her force has "a long-established and effective working relationship" with the Cabinet Office, which has been carrying out its own investigation into the so-called "partygate" allegations, led by senior civil servant Sue Gray.
"What I can tell you this morning is that as a result of the information provided by the Cabinet Office inquiry team and, secondly, my officers' own assessment, I can confirm that the Met is now investigating a number of events that took place at Downing Street and Whitehall in the last two years in relation to potential breaches of COVID-19 regulations."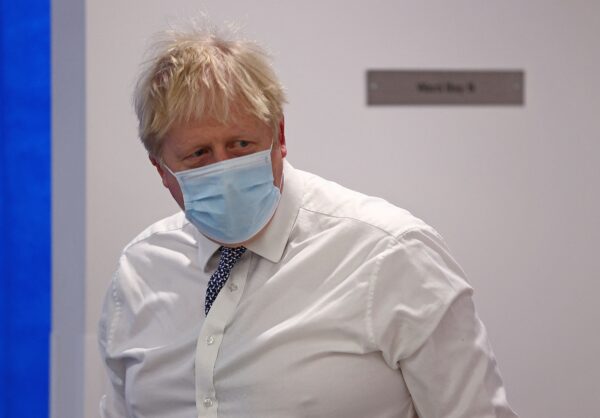 Dick said the Met is only looking at "the most serious and flagrant type of breach" where individuals knew they were committing an offence or "ought to have known."
She said "several other events" that appeared to have taken place in Downing Street and Whitehall had also been assessed, but they were not thought to have reached the threshold for criminal investigation.
A Cabinet Office spokesman said: "The investigation being carried out by Sue Gray is continuing. There is ongoing contact with the Metropolitan Police Service."
The prime minister's official spokesman said that Sue Gray will pause investigating or publishing any party allegations that the police are inspecting, but is free to publish other matters in her inquiry.
The Met has come under intense political and public pressure to explain how the gatherings were able to take place at a site with a heavy police presence.
Dick said the officers on duty were there to provide "protective security" but refused to be drawn on "anything they may have seen or heard."
The main opposition Labour Party welcomed the police investigation. Deputy Labour leader Angela Rayner said, "With Boris Johnson's Downing Street now under police investigation, how on earth can he think he can stay on as prime minister?"
She called Johnson a "national distraction" and called on Conservative MPs to "stop propping him up" so that "he should finally do the decent thing and resign."
PA Media contributed to this report.