British police rescued three suffocating migrants on Wednesday from inside a refrigerated lorry, after the men rang the police for help.
The migrants called police from inside the lorry, saying that they were suffocating and struggling to breathe.
Our @roadpoliceBCH rescued three men "suffocating" inside a lorry at Brampton Hut yesterday with help from @EssexPoliceUK after tracking the vehicle down the #A14 and #M11. Full story👉 https://t.co/6I7Co9c2Gl
More on #trafficking and #slavery: https://t.co/EeH3czL4ge #SaferCambs pic.twitter.com/C3iUIlslBO

— Cambs Police 💙 (@CambsCops) February 18, 2021
A hunt for the vehicle was launched and officers from both Essex Police and the Bedfordshire, Cambridgeshire, and Hertfordshire Roads Policing Unit tracked the lorry down the A14 and M11.
The lorry, believed to have travelled from France, was found at Brampton Hut services just before 1630 GMT.
The three men, who were "safe and not injured," were transferred to the immigration services.
The case highlights that "slavery and trafficking are real and police need the public's help," Cambridgeshire police said in a statement issued on Thursday.
The police called on the public to look out for warning signs and call 999 when they spot abnormalities.
The warning signs include hearing banging from the inside of a lorry, and seeing people stealthily emerging from or going inside of the back of a lorry.
The police say members of the public should immediately call 999 and take a note of the vehicle registration number if they notice any of these signs.
Human smugglers often hide illegal immigrants inside UK-bound lorries to evade customs checks, a practice that puts the migrants' lives in great danger.
In October 2019, 39 Vietnamese men, women, and children were found to have suffocated to death in the back of a refrigerated truck as they tried to make their way to Britain.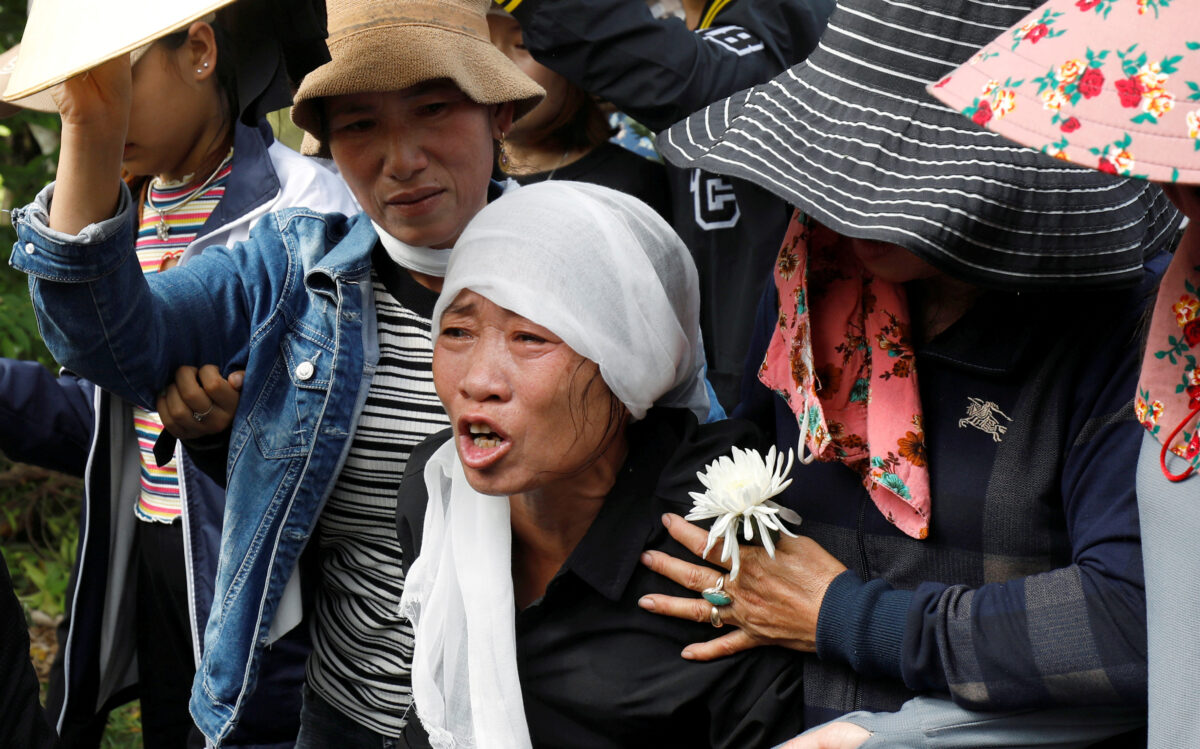 British Prime Minister Boris Johnson said on Twitter at the time that he was "appalled" by the deaths.
Last month, seven men were sentenced to a total of 93 years and eight months in prison after they were found guilty of manslaughter of the Vietnamese migrants.
In 2000, 58 Chinese migrants were found dead in the back of a truck in Dover, England. The driver was later found guilty of manslaughter.
Jack Philips and Lily Zhou contributed to this report.