An officer with the London Metropolitan Police has accepted responsibility for the killing of Sarah Everard, a court heard on Tuesday.
Appearing at the Old Bailey via video link from Belmarsh Prison, Wayne Couzens, 48, pleaded guilty to the kidnap and rape of Everard, a 33-year-old marketing executive.
Couzens accepted responsibility for the killing of Everard but was not asked to enter a plea to a charge of murder. His medical reports were still being prepared, the court heard.
Everard went missing as she walked home from a friend's house near Clapham Common in London on March 3. Her body was found several days later in Kent, some 50 miles away.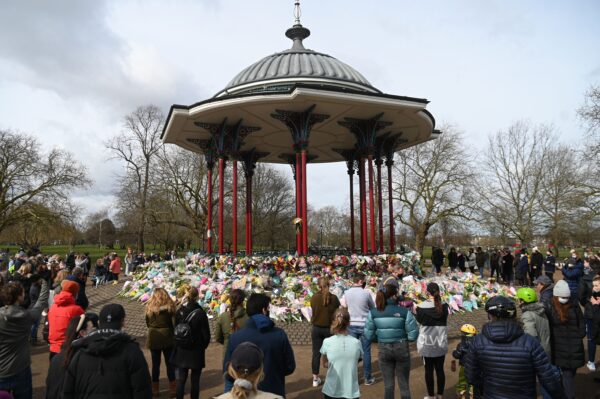 After her murder, the government promised more money for better street lighting and to pilot schemes where plain-clothed officers would visit pubs and clubs to "identify predatory and suspicious offenders."
"The horrific case of Sarah Everard has unleashed a wave of feeling about women not feeling safe at night," Prime Minister Boris Johnson said at the time. "We must do everything we can to ensure our streets are safe."
In response to Everard's kidnapping and murder, activists who have long campaigned on the issue of male violence against women organised an unofficial vigil in London on March 13, when a large number of people gathered in defiance of COVID-19 rules and police warnings.
Clashes broke out when police officers tried to disperse the crowds. Video footage showed scuffles and some women forced to the ground.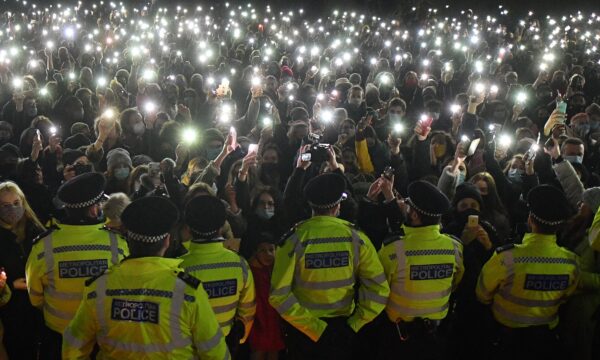 The policing of the event has come under criticism, with some calling for the resignation of the head of the Met Police, Cressida Dick.
But Her Majesty's Inspectorate of Constabulary and Fire & Rescue Services (HMICFRS), an independent watchdog, said on March 30 the Met "acted appropriately" at the vigil.
Some have accused campaigners of hijacking the death of Everard to push their own agendas.
A friend of Everard, Helena Edwards, said that she first looked forward to the vigil, then changed her mind.
"It is not a tribute to her any more, it's about something else," she wrote for Spiked.
"Her abduction and murder is not, in my opinion, a symptom of a sexist, dangerous society. When something awful like this happens there is a rush to look for reasons and apportion blame," she wrote. "If the suspect police officer in custody is eventually tried and found guilty of her murder, then I will hold him alone responsible."
Simon Veazey and PA contributed to this report.