Eight men were arrested on suspicion of murder in England, following an incident that left two teenage boys dead and one other victim injured.
Essex Police were called at about 1:30 a.m. on Sunday to Regency Court, Brentwood, where they found three people injured.
Medics failed to save two teenage boys, but police say the third victim's injuries were "neither life-threatening nor life-changing."
Six men, aged between 19 and 21, and two older men, aged 40 and 49, remain in custody and are being questioned on suspicion of murder.
Police will confirm the victims' age, identity, and cause of death after conducting post-mortem examinations.
Senior Investigating Officer, Detective Chief Inspector Stuart Truss said officers are now "exploring numerous lines of enquiry which include assessing hours of CCTV which show the area in question."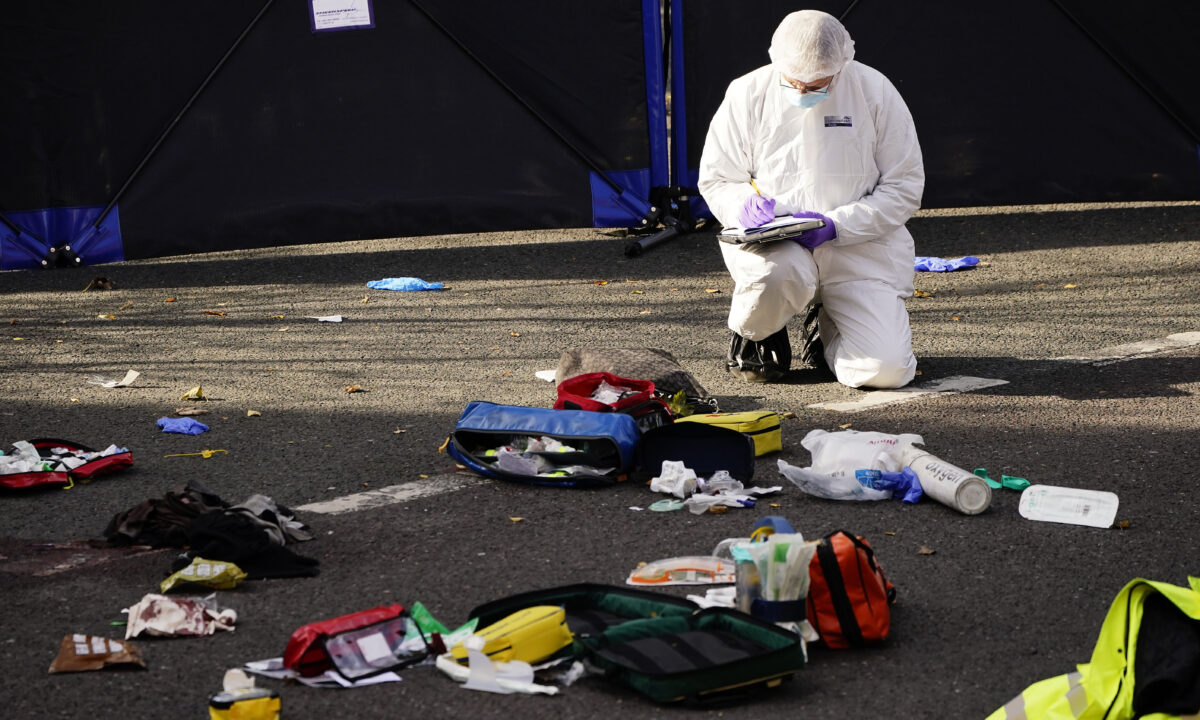 A neighbour told the PA news agency on Sunday that he had heard shouts and someone "yelling out in pain" from the scene.
"I came home last night, I came in five minutes before I heard the shouts and screams," Mark MacIntosh said.
"I said 'should I go down?' as I usually do if I think there's something serious but I couldn't hear."
MacIntosh said he paced around his flat wondering what to do, only realising afterwards that he had heard someone "who may have lost his life shortly thereafter."
He also said that the area had been dealing with constant anti-social behaviour in the lead-up to the incident, stemming from a multi-storey car park that overlooks the scene.
"There's constant anti-social behaviour, drinking, drugs, shouting, fighting," MacIntosh said.
"I've heard people saying 'I'm going to kill him' up there. I've come down and broken up a knife fight down at the bottom here before."
MacIntosh said he had warned police that something bad would happen if they did not arrange "constant patrols" of the area.
"I phoned the police three weeks ago and told them you need to make constant patrols around here, because something bad is going to happen soon."
Essex Police said on Monday that "a visible policing presence will continue in Brentwood over the coming days to reassure the community."
Mourners were allowed through the police cordon to leave flowers outside on Sunday.
Gareth Barrett, a Labour councillor for Brentwood South, said the incident was unexpected because it's "usually a safe area."
He offered his thoughts to the victims' families, adding, "This senseless violence is just horrific."
Alex Burghart, Conservative MP for Brentwood and Ongar, also extended his "deepest condolences" to the families.