British Prime Minister Boris Johnson has rejected the opposition's call for a parliamentary inquiry into former Prime Minister David Cameron's lobbying on behalf of finance company Greensill Capital.
Recent media reports revealed that Cameron personally contacted ministers on behalf of Greensill via text and email. Cameron insisted he did not break any rules but accepted that he should have used formal channels.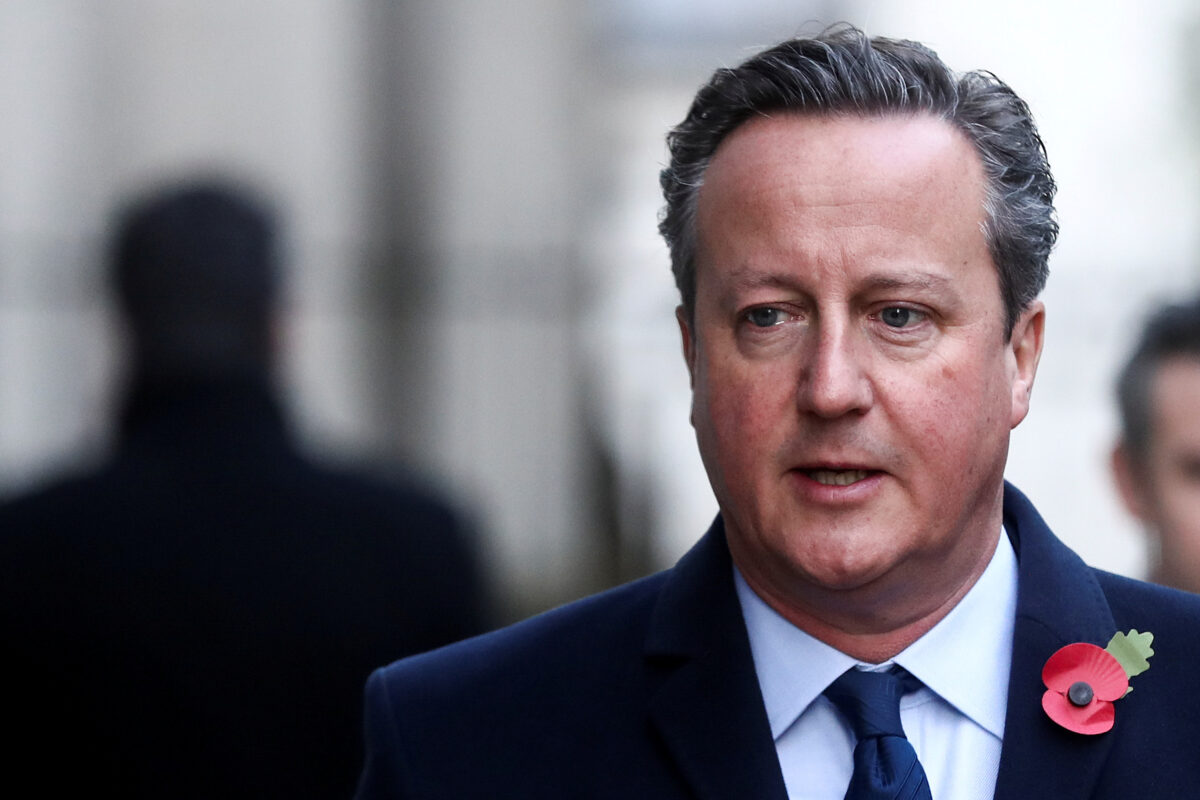 It also emerged that top civil servant Bill Crothers was also employed by Greensill in 2015 while still working for the government.
The government announced on Monday that it had commissioned an independent review into the issue.
But, at Prime Minister's Questions in the House of Commons on Wednesday, Keir Starmer, leader of the main opposition Labour party, said the government should not be allowed to "mark its own homework."
He said the prime minister "will not act against sleaze," and urged members of Parliament to back Labour's call for a full parliamentary inquiry to "clean up the sleaze and cronyism that's at the heart of this Conservative government."
Johnson said he shared the "widespread concern" about the issue, but he rejected Labour's call for a parliamentary inquiry and urged the opposition to contribute to the review initiated by the government.
"I do think it is a good idea in principle that top civil servants should be able to engage with business and should have experience of the private sector. When I look at the accounts I'm reading today, it's not clear that those boundaries have been properly understood and I've asked for a proper independent review of the arrangements that we have to be conducted by Nigel Boardman and he will be reporting in June," he said.
Johnson said if Starmer has any representations to make on that subject, "he should do so to Mr. Boardman."
Johnson launched the review on Monday after the Financial Times and Sunday Times newspapers reported that Cameron contacted ministers on behalf of Greensill, including sending text messages to finance minister Rishi Sunak and arranging a drink between banker Lex Greensill and Health Secretary Matt Hancock.
Greensill was brought in to advise the government while Cameron was prime minister from 2010 to 2016. After leaving office, Cameron became an adviser to Greensill's now-insolvent company.
On Sunday, Cameron said in a statement he did not break any codes of conduct or government rules and that ultimately the outcome of the discussions on Greensill's proposals on a loan were not taken up.
Reuters contributed to this report.