A 23-year-old U.K. paratrooper who showed "no signs of depression" was found hanged near his home.
According to the Daily Mail in an Aug. 14 report, Luke Prior was out for a drink at the Oakwood pub in Port Talbot. A day later, his body was found by a person walking their dog in a forested area near Heol Tabor.
The Mirror reported that he told his mother, Christine, "I'm hurting," before the suicide.
Investigators said that there were few signs Prior was having mental health issues before he killed himself on Feb. 24.
The report said that he signed up for the U.K. Army after turning 16 years old. He was initially based with 3 Para in Colchester, Essex.
Paratrooper hugged his mum and told her he was 'hurting', before he was found hanged in woods https://t.co/IWGQgCcCrn pic.twitter.com/xDJf22nmkI

— WalesOnline (@WalesOnline) August 12, 2019
In 2017, he then transferred to the 1st Paratrooper Regiment, stationed in St. Athan in Wales.
It noted he was also involved in two road accidents during his life. One happened while crossing a road at a young age, and the other happened when he hit a tree with his car.
Paratrooper, 23, found hanged hours after he hugged mum and said 'I'm hurting' https://t.co/zRL8BtgWjE pic.twitter.com/vHYgPzij45

— Daily Mirror (@DailyMirror) August 14, 2019
An investigation found he had ongoing issues in a relationship with an ex-girlfriend.
Prior's family has since raised funds for the Support Our Paras charity in their son's memory.
Devastating news. My thoughts are with the family. #StrongNotSilent https://t.co/V6HTjvOjiq

— Brian Wood MC (@BrianWoodMC) August 13, 2019
Senior coroner Colin Phillips said his cause of death was suicide and he died from pressure to the neck consistent with hanging, the Mail reported.
Other details concerning his death have not been reported.
Another NYPD Officer Commits Suicide
A veteran New York Police Department officer reportedly committed suicide late Aug. 14 in his home in Laurelton, Queens. According to reports, his death marks the ninth suicide of a police officer in New York this year.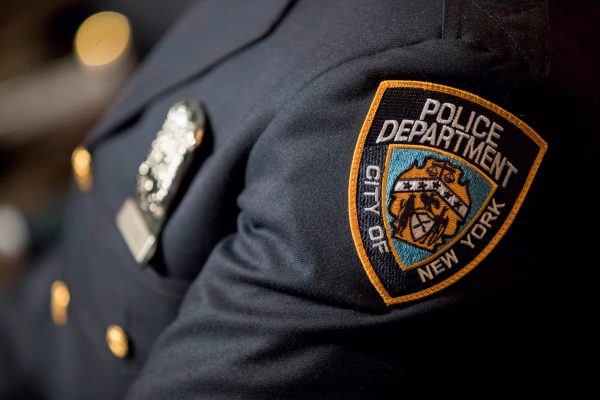 The New York Daily News reported that off-duty officer Robert Echeverria, 56, was rushed to North Shore-Long Island Jewish Hospital. He could not be saved and was later pronounced dead.
His wife had called 911 earlier in the evening to report that the 25-year-veteran had shot himself. She said that she found him on the floor with a gun on his bed, the news outlet reported.
"This is heartbreaking to see a family torn apart no matter the situation," said Brenden Betts, 23, a neighbor who works for the Department of Transportation told the New York Post.
Sources told the NY Daily News that Echeverria was a member of the Strategic Response Team, an elite group assigned to events such as mass shootings and large protests.
"We are saddened to announce that the NYPD has suffered another tragedy today with the loss of one of our officers to suicide," the NYPD wrote to Twitter.
Suicide Hotlines
If you are in an emergency in the U.S. or Canada, please call 911. You can phone the National Suicide Prevention Lifeline on 1 800 273 8255. Youth can call the Kids Help Phone on 1800 668 6868.
In the United Kingdom, people can call Samaritans at 116 123, Papyrus at 0800 068 41 41, or Childline at 0800 1111.
In Australia, the suicide prevention telephone hotline at Lifeline is 13 11 14. You can also visit the Lifeline website at lifeline.org.au. Youth can contact the Kids Helpline by phoning 1800 551 800 or visiting headspace.org.au/yarn-safe
If you are in an emergency in India, call Befrienders India – National Association at +91 33 2474 4704.