The widow of a British policeman who was killed after being dragged behind a getaway car has won government backing for mandatory life sentences for killers of emergency service workers.
Police Constable Andrew Harper, 28, was killed while on duty in Berkshire, England, in August 2019. His three killers, Henry Long, 19, Albert Bowers, 18, and Jessie Cole, 18, were cleared of murder but convicted of manslaughter in July 2020.
Long, the driver of the getaway car, was sentenced to 16 years in prison. Bowers and Cole, the two passengers in the car, were sentenced to 13 years each.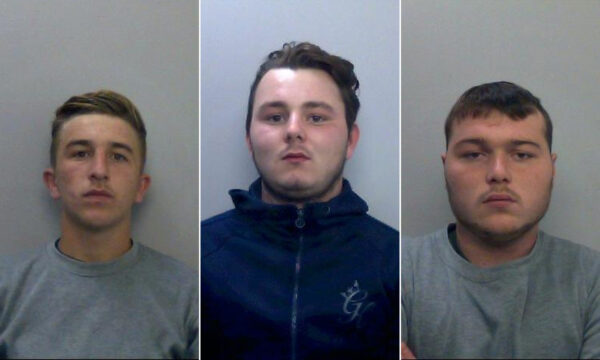 For two years, Harper's widow Lissie—with support from the Police Federation of England and Wales—has been campaigning for harsher sentencing for the convicted killers of emergency services workers.
On Nov. 24, the government confirmed that it would introduce "Harper's Law," which will give mandatory life sentences to anyone who commits the manslaughter of an emergency worker on duty—including police, prison officers, firefighters, and paramedics—while carrying out another crime, unless there are truly exceptional circumstances.
Announcing the law change, Justice Secretary Dominic Raab paid tribute to Lissie Harper for her "remarkable campaign."
"This government is on the side of victims and their families and we want our emergency services to know that we'll always have their back," Raab said.
Home Secretary Priti Patel said Andrew Harper was not just a committed police officer but also a husband and a son.
"Those who seek to harm our emergency service workers represent the very worst of humanity and it is right that future killers be stripped of the freedom to walk our streets with a life sentence," she said.
Lissie Harper thanked the Ministry of Justice and the Home Office for working with her to achieve the law change.
"It's been a long journey and a lot of hard work. I know Andrew would be proud to see Harper's Law reach this important milestone," she said.
"Harper's Law" is expected to make it on to the statute books via an amendment to the existing Police, Crime, Sentencing and Courts Bill, meaning it is likely to get Royal Assent and become law early next year.
Mary Clark and PA contributed to this report.