Long-term net migration to the UK in the year ending June 2022 has hit a record half a million, according to official figures published on Thursday.
The Office for National Statistics (ONS) said an estimated 1.1 million people moved to the UK during the year, 504,000 more than those who left.
It's a sharp increase compared to the year ending June 2021, when long-term net migration was estimated to be 239,000.
According to The Migration Observatory's analysis of ONS data, the previously record was an estimated 379,000 in 2015.
Alp Mehmet, chairman of Migration Watch UK, said the "unprecedented" figure is "truly breathtaking" and urged the government to set out a plan to bring down the level of net migration.
Madeleine Sumption, director of the Migration Observatory at the University of Oxford, said it would be "rash to take major policy decisions based only on these numbers," which she said are largely driven by international students and ad-hoc humanitarian visa programmes.
Downing Street insisted that Prime Minister Rishi Sunak wants to reduce the overall numbers, but said he has "not put a specific time frame on that."
2022 a 'Unique' Year: ONS
Long-term migration data include people who move to a country other than that of their usual residence for at least a year.
The ONS said this year is "unique" owing to a number of "simultaneous factors" including the continued recovery in travel following the COVID-19 pandemic, a new post-Brexit British immigration system, and several special visa programmes for Ukrainian nationals, British National (Overseas) from Hong Kong, and Afghans fleeing Taliban rule.
The number of long-term immigration to the UK increased by 435,000 to 1.1 million, according to the ONS's estimates. The statistics office said the increase was driven by non-EU immigration, which increased from 379,000 to 704,000.
Under the UK's new immigration system, EU citizens can no longer move to the UK without visas since Jan. 1, 2021, but there has been a liberalisation of immigration policies for skilled non-EU workers.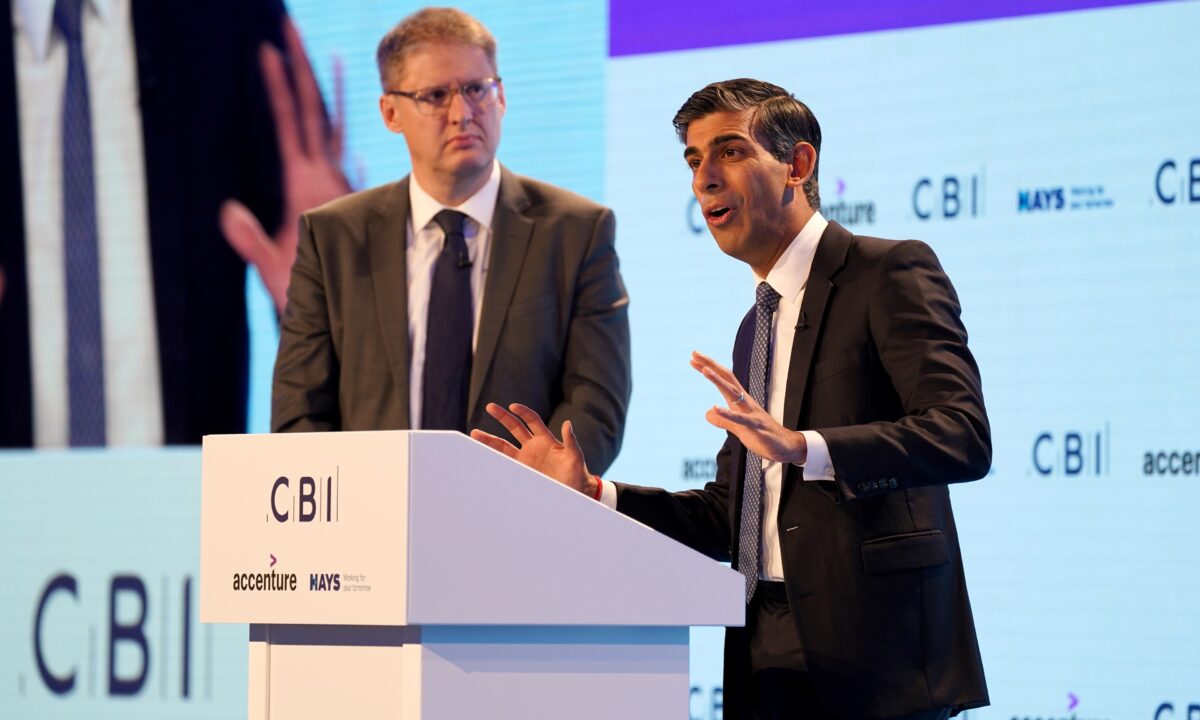 Net migration of non-EU nationals was estimated at 509,000 in the year ending June 2022, while UK and EU citizens made negative contributions to the overall net migration figure.
Around 51,000 more EU nationals emigrated from the UK than those who immigrated to the UK, and an estimated 45,000 more UK nationals left than those who came back.
Jay Lindop, ONS director of the Centre for International Migration, said non-EU students are one of the driving forces of increased immigration, while a large number of people came for other reasons including "humanitarian protections, such as those coming from Ukraine, as well as for family reasons."
"These many factors independent of each other contributing to migration at this time mean it is too early to say whether this picture will be sustained," Lindop said.
Sumption also said the figures shouldn't be assumed to "represent a 'new normal,'" arguing the UK's new immigration system is not the driving force behind surging non-EU migration.
"The humanitarian routes for Ukraine and Hong Kong and a rebound in international students have played the largest role in boosting immigration levels," the Migration Observatory director said, adding that the Ukrainian visa programme is "not expected to continue indefinitely" and that "emigration is expected to rise in coming years."
Mehmet said the half a million net migration number is "unprecedented" and "truly breathtaking."
The Migration Watch UK chairman blamed the high level of immigration on the "hideously loose post-Brexit immigration system, the ease with which people can make their way to the UK and stay, and the appalling failure to remove those with no right to be here."
He called on Conservative and Labour Party leaders to "accept" that the level of immigration is "damagingly high," and urged the government to set out a plan to bring down the numbers.
Downing Street: Sunak Wants Net Migration to Reduce
Sunak's official spokesman said the prime minister is "fully committed to bringing overall numbers down," attributing the high migration number to "unprecedented and unique circumstances."
He said Home Office statistics show the UK helped to safety more than 144,000 people from Hong Kong, 144,600 from Ukraine, and 22,000 from Afghanistan, adding, "The prime minister has said he wants net migration to reduce, he has not put a specific time frame on that."
Former Prime Minister Boris Johnson, who won a landslide election victory in 2019 on the promise to "get Brexit done," interpreted the Brexit vote as a demand to have controlled immigration, while some political experts argue voters wanted a reduction in net migration numbers.
Politics professor and author Eric Kaufmann previously told The Epoch Times that Brexit voters who voted for the Conservative Party in 2019 "won't show up" in 2024 if the government doesn't reduce immigration.
But businesses, which are struggling amid higher costs and a tight labour market, have pressured Sunak to increase economic immigration.
The prime minister on Monday refused to be drawn on whether he will increase immigration, saying the end of free movement of labour following the UK's exit of the European Union was partly to "rebuild public consent" in the UK's immigration system, vowing to tackle illegal immigration to build trust for "a system that allows businesses to access the best and brightest from around the world."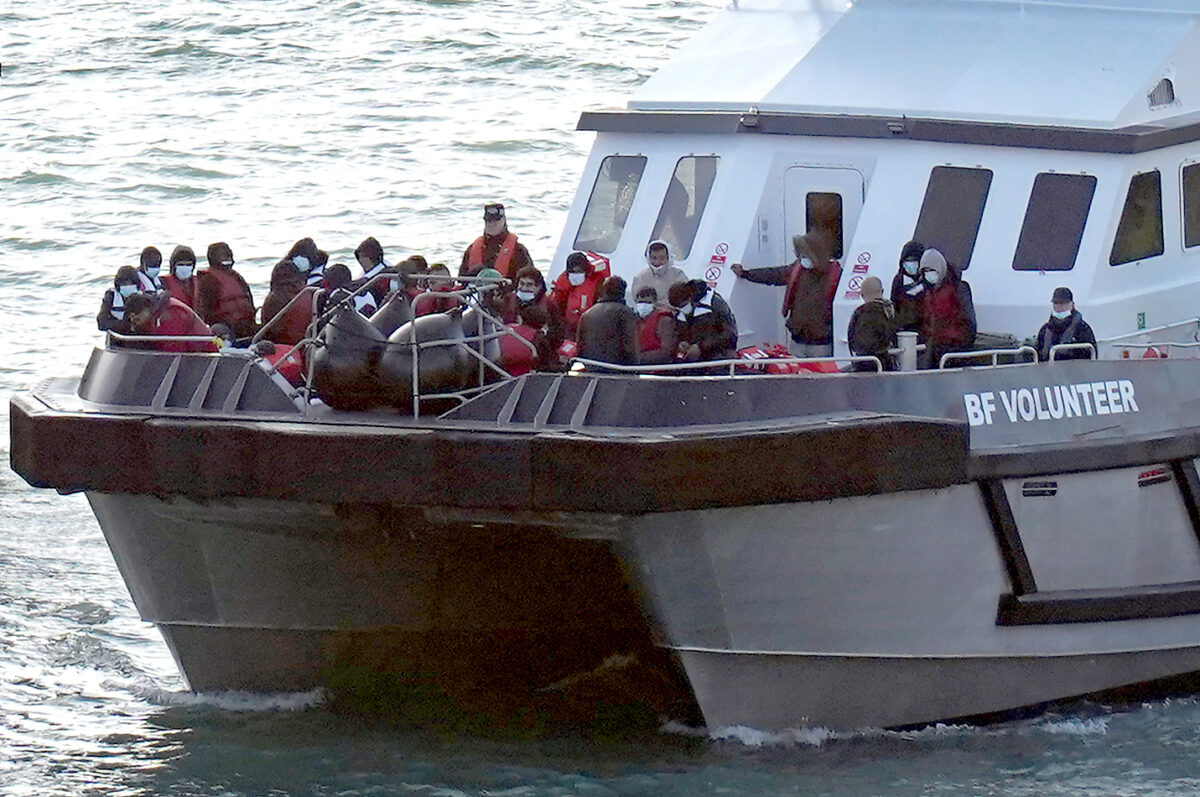 The Conservative Party in recent months took a series of hit in the polls, including on asylum and immigration, largely owing to the increasing number of clandestine entries across the English Channel.
According to the latest YouGov poll published on Nov. 14, only 17 percent of respondents said the Conservative Party was the best party to deal with asylum and immigration, six percentage points behind labour. More than half (52 percent) didn't pick any major political parties.
Home Secretary Suella Braverman—who replaced Priti Patel in September, resigned, and was then reinstated by Sunak in October—on Wednesday told MPs on the Home Affairs Committee that the government had "failed to control" the borders, adding, "That's why the prime minister and myself are absolutely determined to fix this problem."
Chris Summers and PA Media contributed to this report.