The public can still have faith in the efficacy of vaccines despite new research showing they are less effective against the South African variant of the CCP virus, the UK's vaccine deployment minister Nadhim Zahawi said on Monday.
A new study has found that the Oxford/AstraZeneca vaccine provides minimal protection against mild and moderate cases of the South African variant of the CCP (Chinese Communist Party) virus, also known as the novel coronavirus.
The jab's efficacy against severe disease caused by the variant, hospitalisations, and deaths has not yet been determined, according to the study, which was led by South Africa's University of the Witwatersrand and the University of Oxford.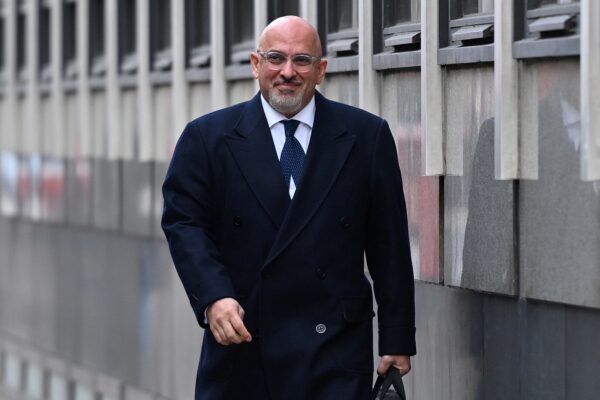 South African Health Minister Zweli Mkhize said on Sunday the rollout of the Oxford vaccine would be put on hold and that the government would await advice from scientists on how best to proceed.
Tests previously conducted by Johnson & Johnson and Novavax also showed that their vaccines were significantly less effective against the South African variant.
Writing in The Telegraph on Monday, Zahawi sought to reassure the British public of the effectiveness of vaccines.
"We should bear in mind that recent studies show the vaccines being deployed right now across the UK appear to work well against the COVID-19 variants currently dominant in the UK," he said.
"In terms of other variants, not in the UK, we need to be aware that even where a vaccine has reduced efficacy in preventing infection there may still be good efficacy against severe disease, hospitalisation, and death. This is vitally important for protecting the healthcare system."
Zahawi said UK scientists are already "working on the potential for new versions of existing vaccines to offer further protections against COVID variants."
AstraZeneca said last week that it is working with Oxford University and aiming to develop an updated vaccine to address the different variants by the autumn.
"While it is right and necessary to prepare for the deployment of an updated vaccine, we can take confidence from the current roll out and the protection it will provide all of us against this terrible disease," Zahawi said.
Zahawi told the BBC on Sunday that a "booster" in the autumn and then annual vaccinations with updated jabs are very probable.
Simon Veazey, Zachary Stieber, Mimi Nguyen Ly, and Reuters contributed to this report.