The UK needs to strengthen its laws to prosecute foreign agents engaged in political interference activities, Home Secretary Priti Patel said after a Chinese Communist spy was found to have been operating in the British Parliament.
Britain's MI5 security agency took the unusual step of sending an alert to Parliament warning that an individual named Christine Ching Kui Lee has been "knowingly engaged in political interference activities on behalf of the United Front Work Department (UFWD) of the Chinese Communist Party (CCP)."
The alert, which was made public on Jan. 13, said Lee has been facilitating financial donations to British political parties and politicians, and warned that anyone contacted by her should be "mindful of her affiliation with the Chinese state and remit to advance the CCP's agenda in UK politics."
Home Secretary Priti Patel said it is "deeply concerning" that UK parliamentarians have been targeted.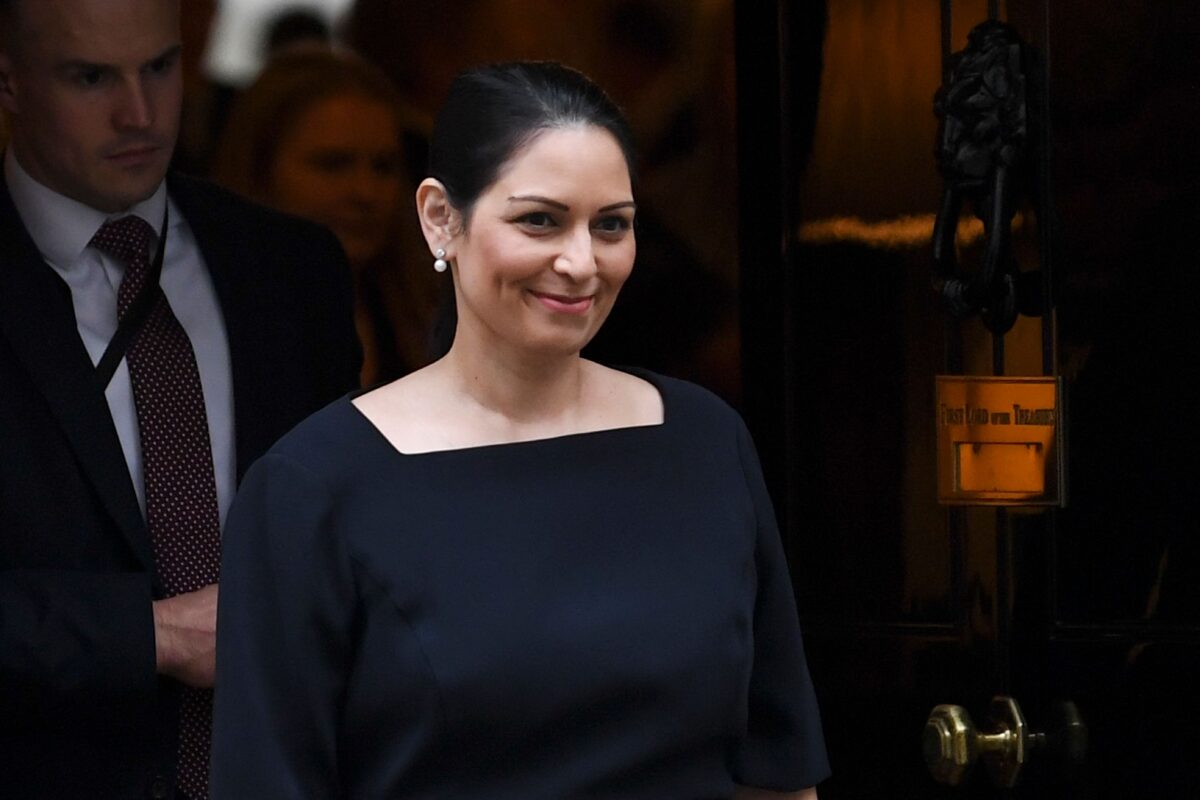 But she told broadcasters: "This development has come as a result of the strong structures the United Kingdom has in place to identify foreign interference or any potential threats to our democracy."
She said Christine Lee has been the subject of a "long-standing investigation."
Although the security services have put MPs on alert, Patel said the activity was currently "under the criminal threshold."
She said "more alerts of this nature" can be expected in the future, and the government is "working to look at what measures we can take to strengthen our laws, our legislations, to effectively lead to the type of prosecutions that we currently cannot deliver."
Former Conservative Party leader Sir Iain Duncan Smith, who made public the MI5 alert, expressed frustration over the lack of further measures against Lee.
"How can it be that an agent of a foreign despotic and despicable power engaged in political interference on behalf of the United Front Work Department of the Chinese Communist Party can have nothing done to them, no further action, other than they're not allowed in @UKParliament?" he wrote on Twitter.
The main opposition Labour party said the information from MI5 is "extremely serious."
"We condemn in the strongest terms the attempts by China to interfere in Britain's democratic processes," said Labour's shadow home secretary Yvette Cooper.
Awards and Donations
Hong Kong-born Christine Lee, 58, who has a law firm with offices in London and Birmingham, has over the years been pictured with high-profile British politicians from all major parties.
Lee received an award from Prime Minister Theresa May in 2019 for her work on a project promoting good relations between the Chinese and British communities in the UK, and was a VIP guest when David Cameron hosted President Xi Jinping in London in 2015.
Although Lee has publicly stated that her activities are to "represent the UK Chinese community and increase diversity," MI5 noted that her activities have been undertaken "in covert co-ordination with the UFWD, with funding provided by foreign nationals located in China and Hong Kong."
Among those to accept donations from Lee is the senior Labour MP Barry Gardiner, who received more than £500,000 ($687,000) over six years to cover staffing costs in his office as well as employing her son as his diary manager.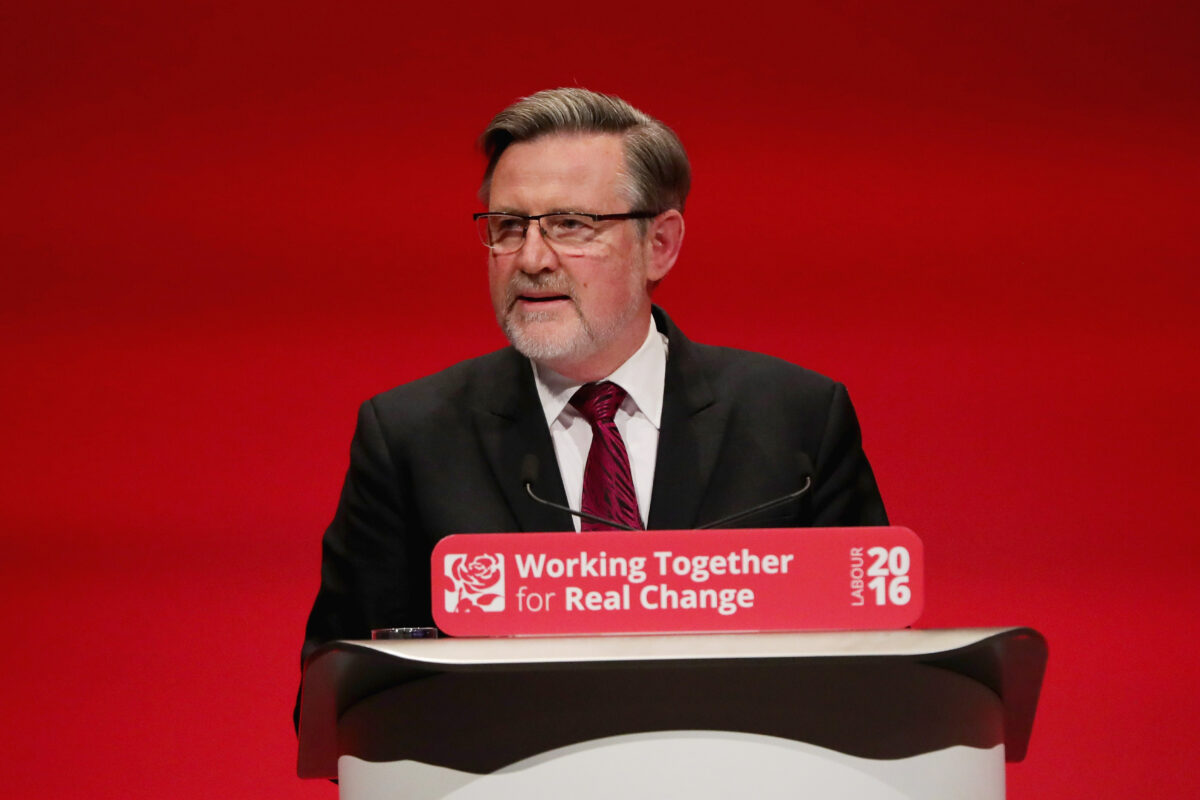 Following the disclosure, Gardiner said he had liaised with the security services for many years regarding his contacts with Lee but had only learned on Thursday that she had been engaged in "illegal activity."
Lee also donated £5,000 ($6,870) to Liberal Democrat leader Sir Ed Davey in 2013, and in 2014 she helped sponsor a Chinese Liberal Democrats dinner to support the party's then-candidate for Somerton and Frome, Sarah Yong.
A spokesman for the Liberal Democrats said Davey was "shocked" by the revelation, which was the first time he has been given cause to be concerned about the donation to his local party association.
According to the MI5 alert, Lee has "extensive engagement with individuals across the UK political spectrum," including through the All-Party Parliamentary "Chinese in Britain" Group, which has been disbanded.
In 2013, she funded flights for a four-day trip to Beijing for then Labour MP for Hendon Andrew Dismore, in his role as chairman of the "Chinese in Britain" group of MPs.
'United Front' Veteran
The Chinese Embassy in London rejected MI5's claims, insisting that "China always adheres to the principle of non-interference in other country's internal affairs."
It said: "We firmly oppose the trick of smearing and intimidation against the Chinese community in the UK."
In Beijing, Foreign Ministry spokesman Wang Wenbin accused the UK government of making "groundless allegations and hyping the China threat" to serve its own purposes.
But MI5's claim has been backed up by academic research into the Chinese regime's influence operations overseas.
Martin Thorley, a postdoctoral research fellow at Exeter University, found that Lee is connected to multiple "united front" groups serving the CCP regime and is an overseas member of the Chinese People's Political Consultative Congress (CPPCC), the CCP's political advisory body.
Through investigations into Chinese-language sources, Thorley found records of Lee's meetings with various United Front and CPPCC affiliated individuals, as well as an image of her shaking hands with CCP leader Xi Jinping himself.
A spokesman for Prime Minister Boris Johnson said on Jan. 14 that the issue is being taken seriously and that ministers are committed to strengthening anti-espionage legislation through a new counter-state threats bill.
"It will be deeply concerning that an individual who is knowingly engaged in the interference activities of the Chinese Communist Party targeted parliamentarians," the spokesman said.
"Safeguarding our democracy will always be an absolute priority for this government. We have robust systems in place but we will always ensure security services and law enforcement have the powers they need to tackle future threats."
PA Media contributed to this report.