LONDON—A British man who went on the run last year after killing a woman in a speedboat crash on the River Thames has been detained in the former Soviet state of Georgia, London police said on Jan. 23.
Jack Shepherd, 31, was convicted in his absence last July of the manslaughter by gross negligence of Charlotte Brown, 24, and sentenced to six years in jail.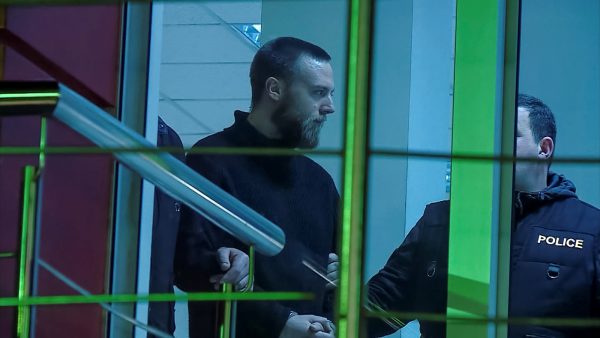 "We have received information from the National Crime Agency that Jack Shepherd, who is wanted on an international arrest warrant, is in the custody of police in Georgia," Scotland Yard said in a statement.
"His identity has yet to be officially confirmed," it added. "However, if the man is confirmed as Shepherd, extradition proceedings will begin immediately."
Shepherd had taken Brown on a first date in December 2015 during which the couple dined at a restaurant in London's tallest building, The Shard, before he took her for a ride in a speedboat he said he owned.
He said they took his speedboat out on the Thames, along with a bottle of champagne, for a trip past the Houses of Parliament.
Shepherd admitted to police that he did not tell Brown about the lifejackets he had on board, or ask whether she could swim.
In a police interview, Shepherd described the events of the evening as being "hazy" because of the amount of alcohol the pair consumed.
After returning from the Houses of Parliament, Shepherd handed the controls of the boat over to Brown, who went "full throttle."
Prosecutors said he was drunk and that neither he nor Brown was wearing a life-jacket.
In cellphone footage released by the Met Police, Brown can be heard exclaiming that they were going "so fast." It was later discovered that Shepherd had been going more than twice the 12-knot speed limit.
At around 11:45 p.m., the boat hit a submerged log and capsized, tipping both Shepherd and Brown into the water. Neither was wearing a life jacket—although there were two on board.
While Shepherd managed to cling to the hull, Brown was pulled from the water unconscious and unresponsive. Paramedics were unable to revive her.
'Brought Devastation To Us'
During the trial, the court heard how Shepherd had used the small red boat to "pull women" and had let at least five of his previous dates take control of the boat.
Following the trial, Brown's mother told the BBC that it had been "pretty devastating" that Shepherd had skipped bail "because … he's brought devastation to us."
Brown's twin sister, Katie, said, "I think he's done it for selfish reasons. I don't think he's felt remorse"
Brown's father said in an interview that "justice is coming" for Shepherd.
Graham Brown, 52, said, "Those who know something need to examine their consciences. I'm sure someone will make that call. Justice is coming, of that I'm certain."
Shepherd was convicted of manslaughter by gross negligence at the trial at London's Old Bailey, but did not attend court. He was sentenced to six years in prison, of which he will have to serve at least three.
Detective Sergeant Christopher Davis from the Met Police said in a statement at the time, "A jury has decided that Charlotte's life was lost due to Jack Shepherd's reckless actions. To take his boat out at night, whilst drinking, in winter conditions and without offering Charlotte a life jacket or even asking if she could swim was a recipe for disaster. That night ended in a tragedy and the consequences will live with Charlotte's family forever."
Reuters contributed to this article.