The CCP virus pandemic has caused "significant funding gaps" in England's local authorities, whose financial outlook has become "concerning," the UK government's spending watchdog said on Wednesday.
During the pandemic, local authorities have reported combined cost pressures and income losses of £9.7 billion ($13.5 billion), equal to 17.6 percent of their total spend in the year before, the National Audit Office (NAO) said in its latest report (pdf).
Local authorities deliver vital public services.

But the pandemic has caused difficulties for the sector, with estimated additional cost and income pressures of £9.7 billion.

Find out more in our new report: https://t.co/9NAKgpwuJv #LocalAuthorities #LocalGov pic.twitter.com/5Taeh4KNv5

— National Audit Office (@NAOorguk) March 10, 2021
The pandemic is expected to create £6.9 billion ($9.6 billion) of additional costs to councils in the 2020–2021 financial year, as a result of the need to deliver new services and the increased cost of some existing services, the report said.
Meanwhile, local councils are forecast to lose £2.8 billion ($3.9 billion) of income during the same period, as a result of a reduction in their commercial and other income streams such as car parking charges.
"Government's support to local authorities during the COVID-19 pandemic has averted system-wide financial failure. Nonetheless, the financial position of the sector remains a concern and authorities are setting budgets for 2021–2022 with limited confidence," Gareth Davies, head of the NAO, said in a statement.
"Authorities' finances have been scarred and won't simply bounce back quickly. Government needs a plan to help the sector recover from the pandemic and also to address the longstanding need for financial reform in the sector."
The CCP (Chinese Communist Party) virus pandemic has put huge financial pressure on the UK.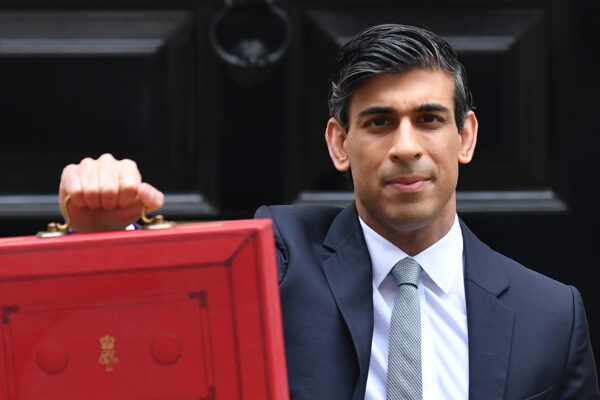 Rishi Sunak, the chancellor of the Exchequer, said last month that Britain's public finances are under "enormous strains" as a result of huge government borrowing during the pandemic.
Delivering the annual budget on March 3, Sunak said that corporation tax will be raised to 25 percent from 19 percent from 2023, by which time he predicted the economy should be past the COVID-19 crisis.
Sunak also said he would freeze the amount of money that people can earn tax-free and the threshold for the higher rate of income tax at the 2021/22 level until April 2026.
According to the Office for Budget Responsibility, the tax rises will increase the tax burden to 35 percent of GDP in 2025/26, its highest level since the late 1960s.
Reuters contributed to this report.