UK lifeguards say they have rescued a group of 17 people who were swept out to sea in a very rare flash rip current by Bournemouth Pier over the bank holiday.
Lifeguards had spotted a large group people in the sea around midday on Aug. 30 and decided to just make a routine check and to give advice.
"As the lifeguard was paddling over to the group, a flash-rip current started to form, and the group were swept out to sea," said a statement by the Royal National Lifeboat Institution (RNLI).
Within minutes, the RNLI had dispatched nine lifeguards and all 17 people were returned to safety.
'It's very unusual for a flash-rip current to develop in this area, but when they do form they develop quickly," said Ethan Fox, RNLI Lifeguard Supervisor said. " Thankfully the group were well prepared and had followed the charity's advice by swimming between the red and yellow flags—this is the area that's closely monitored by the lifeguards throughout the day."
Rip currents are the number one cause of drowning on beaches around the world, according to the RNLI.
The currents typically carry people off at a speed of 1–2 mph. However, they can reach 4–5 mph, faster than any human being can swim.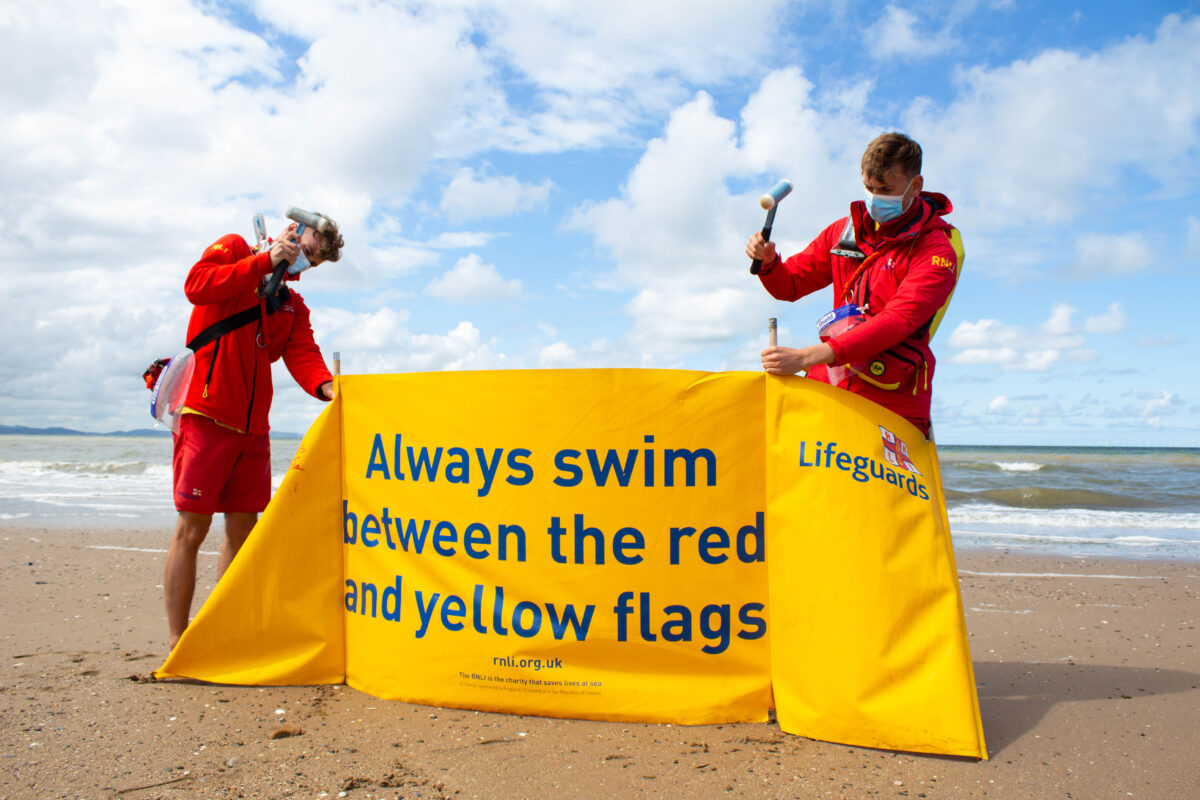 "Rips are especially powerful in larger surf, but never underestimate the power of any water," according to the RNLI website. "They are also found around river mouths, estuaries, and man-made structures like piers and groynes."
On beaches, rips are usually caused by wave action dumping large volumes of water which then drain out unevenly through channels or breaks in the sand or seabed.
"Rip currents can be difficult to spot, but are sometimes identified by a channel of churning, choppy water on the sea's surface," according to the RNLI.
They warn people who are caught in a rip current not to swim against the current. Instead, people should find their way out of the current by swimming parallel to the shore, before then heading back to the beach.
Although on the beach rips are the number one cause of drowning, overall more than half of the drownings are people who unexpectedly found themselves in the water.
The RNLI says that if people find themselves in the water—be it falling off a boat or getting caught in a current—they should fight the instinct to thrash or to swim hard. That can result in breathing in water.
Instead, people are advised to relax and float on their backs.