LONDON—British lawmakers are urging universities to be very cautious about accepting money from Huawei, amid increasing international scrutiny of the Chinese communications company.
World-renowned universities such as Cambridge, Oxford, Manchester, and York have accepted funds from Huawei totaling more than $7.5 million, as the company seeks to fund research and recruit students.
Annual trips to China in association with the British Council are funded by Huawei, as well as research projects into the latest cell phone and audio technology.
Examples include a 5G Innovation Center at the University of Surrey, to which Huawei has promised $6.3 million, as well as 4G research at the University of York, and a computer lab at Cambridge University, which has so far cost more than $1 million.
But following the detention in Canada of the company's chief financial officer, Meng Wanzhou, British lawmakers have been speaking out about their concerns on the company's level of investment in British academia.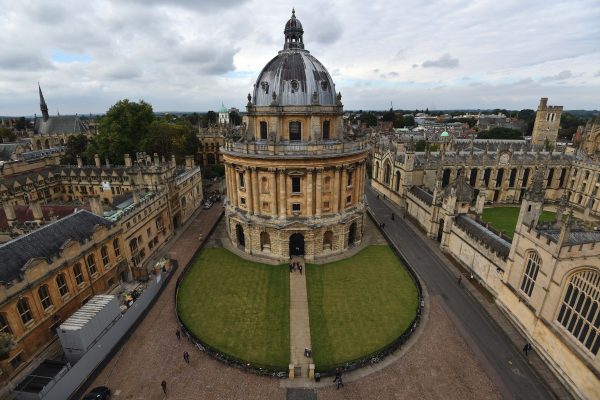 Chris Bryant, a member of the Foreign Affairs Select Committee, a cross-party committee of lawmakers that scrutinizes foreign policy, told the Telegraph that "day by day, we see more evidence that Chinese companies like Huawei are breaking all the rules and undermining British security."
"We should be extremely cautious about any engagement with them and British politicians should be as robust as other international allies in calling out this kind of insidious attack on our security," Bryant said.
Security expert Anthony Glees, director of the Center for Security and Intelligence Studies, called Huawei's involvement in British universities a "security risk."
"This is about the electronic agenda being driven by the injection of Chinese money into British universities, that is a national security issue," he told the Telegraph.
Embedded in UK Communications Networks
In addition to its funding at British universities, Huawei is a major supplier of broadband gear and mobile networks in the country, meaning its products are used in critical national infrastructure. The company has supplied broadband equipment to BT, the UK's largest telecom provider, and mobile networks for Vodafone.
Huawei is so embedded in British communications that a special monitoring board was set up to scrutinize whether the company posed a threat.
Earlier this year, the board said it could only provide "limited assurance" that Huawei no longer posed a threat to national security. The panel further said that there is a "significant risk in the UK telecoms infrastructure" from its use of Huawei equipment.
Huawei has repeatedly said it is a private company not under the control of the Chinese regime and isn't subject to Chinese security laws overseas.
However, it is well-documented that Chinese companies are linked to the communist regime. Many firms are required by law to establish Communist Party branches that can take part in decision-making to ensure that the company's activities are in line with the Party's policies.
China's 'Different Legal and Ethical Framework'
Alex Younger, the head of Britain's spy service MI6, said in a rare public speech Dec. 3 that the UK had to make "some decisions" about Huawei, now that intelligence partners such as the United States and Australia have blocked the company's technology from their 5G networks.
"We need to decide the extent to which we are going to be comfortable with Chinese ownership of these technologies and these platforms in an environment where some of our allies have taken a quite definite position," Younger said.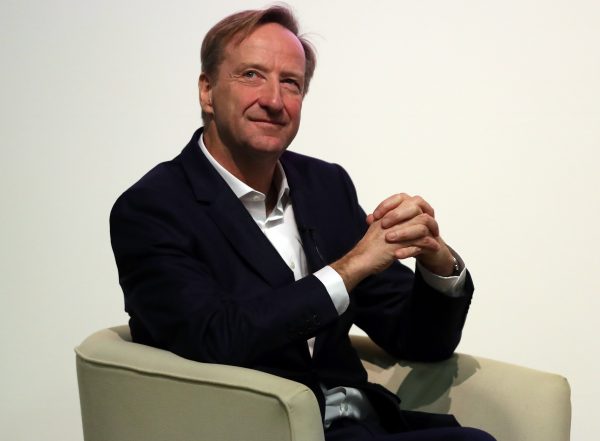 He added that monitoring the threat from Huawei was more difficult because of China's "different legal and ethical framework."
Last month, relations between Huawei and UK authorities reportedly soured when a top official walked out of a meeting over the company's apparent failure to fix security holes in its products, according to a source quoted by Reuters. Huawei subsequently pledged to spend $2 billion to improve its security and respond to British concerns.
Bob Seely, another lawmaker on the UK's Foreign Affairs committee, told the Telegraph, "We need to get smarter when working with these Chinese companies, and look to countries like the U.S. and Australia in how they are defending themselves and dealing with Huawei."
On Dec. 14, companies in France and Germany also raised concerns about Huawei, with France's Orange saying it wouldn't hire the company to build out its 5G network, and Germany's Deutsche Telekom announcing that it was "reassessing [its] procurement strategy" following the recent scrutiny of Huawei.