LONDON—The British government has proposed new powers that could affect children as young as 12 as police tackle an epidemic of knife crime.
The powers, known as knife crime prevention orders, will limit suspects' behavior by placing curfews and geographical restrictions on them.
They will also seek to prevent rival gang disputes from escalating by limiting suspects' social-media use.
A breach of the order, which can be imposed on anyone over the age of 12 who police believe carries a knife, would be a criminal offense and carry a jail term of up to two years.
Interior Minister Sajid Javid said in a statement: "I have been clear that I will do everything in my power to tackle the senseless violence that is traumatizing communities and claiming too many young lives.
"The police already have a range of measures they are using to keep our streets safe, but there is more we can do to help them in this battle. I have listened to their calls and will be introducing these new orders to stop gang members carrying knives in the first place.
"It is vital we continue to focus on improving the law enforcement response while at the same time steering young people away from criminal activity in the first place."
It is unclear how the social media restrictions will be enforced; a UK Home Office spokesman said it would be up to the police to consider.
Police will need to apply for the new orders via the courts, and if they are approved, they will last for up to two years.
'Completely Disproportionate'
Member of Parliament Sarah Jones, the chair of a government group investigating knife crime, said in a statement that the proposal was "flawed."
"Knife crime is an epidemic which the government has failed to grip. Ministers have listened to our calls to intervene with young people at an earlier stage—but this proposal is flawed," she said.
"Imprisoning a young person—as young as 12 years old—for two years for breaching this order is completely disproportionate. It risks criminalizing a generation of young people who have grown up unsupported and who often turn to carrying weapons out of fear."
She added that the social media restrictions should apply to "proven knife offenders" but not to "young people if they haven't committed a crime."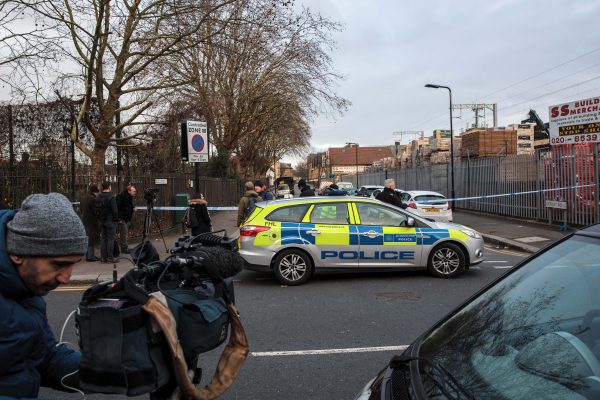 Knife crime in England and Wales rose to its highest-ever level between July 2017 and June 2018. A report from Britain's Office of National Statistics found that more than 39,000 edged-weapon offenses were committed, representing a 12-percent rise.
Britain's National Police Chiefs' Council, which coordinates the country's police forces, welcomed the interior minister's new proposals as a deterrent against knife crime, but said the issue "could not be solved by policing alone."
"We are working with schools, charities, and community schemes to educate young people and explain why carrying a knife is never the right choice. This early intervention plays a vitally important role in stopping young people from turning to a life of crime," it said in a statement.