The UK government announced a "wide ranging" review of its gambling laws on Tuesday, which it hopes will bring the laws into the digital age to better protect online gamblers and young adults.
In its review, the government will also examine marketing of gambling and the powers of the Gaming Commission as part of a wider call for evidence.
In addition, from October 2021, the minimum age for taking part in the UK's National Lottery will be raised from 16 to 18.
The findings from the review will be used to inform government decisions on any changes it needs to make to the Gambling Act 2005. It's hoped the new regulations will keep children and young people safe from the harms that can be caused by gambling.
"Whilst millions gamble responsibly, the Gambling Act is an analogue law in a digital age. From an era of having a flutter in a high street bookmaker, casino, racecourse or seaside pier, the industry has evolved at breakneck speed," Oliver Dowden, the secretary of state for culture, media and sport, said in a statement.
"This comprehensive review will ensure we are tackling problem gambling in all its forms to protect children and vulnerable people. It will also help those who enjoy placing a bet to do so safely."
The review comes as the government recently introduced a range of measures aimed at protecting people from gambling-related harm. such as cutting the maximum stake at fixed betting odds terminals and tighter age and identity checks.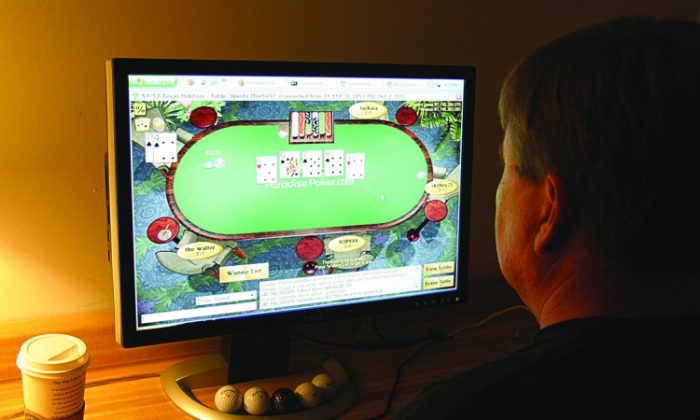 "We're committed to protecting young people from gambling related harm which is why we are raising the minimum age for the National Lottery," Nigel Huddleston, minister for sport, tourism, and heritage, said.
"Patterns of play have changed since its inception, with a shift towards online games, and this change will help make sure the National Lottery, although already low-risk, is not a gateway to problem gambling."
The Advertising Standards Agency in October launched its own review of the rules and standards around gambling advertising to better protect children and vulnerable adults. The consultation follows the results of research by GambleAware that showed ads have a greater potential impact on young people than previously recognised.
The gambling industry is big business in the UK, being worth £14.3 billion ($19.1 billion) in 2019 and employing close to 100,000 people, with people spending on average £2.60 ($3.47) a week on gambling, according to statistics compiled by consumer website Finder.

The UK National Lottery, which has run since 1994, is by far the most popular form of gambling in the UK, with some 30 percent of people admitting to betting on the National Lottery.
However, gambling also has a dark side, with 0.5 percent of the population reported to have some sort of gambling problem, and 15 percent of online gamblers admitting to gambling in the workplace. It's estimated that gambling addiction costs the UK economy up to £1.2 billion ($1.6 billion) a year.