It is estimated that 6,000 foreign health workers will be able to extend their stay in the UK by a year, the government said on Friday.
Vital health professionals and their family dependants whose visas are due to expire between Oct. 1, 2020 and March 31, 2021 can have their visas automatically extended for a year for free, the Home Office and the Department of Health and Social Care announced.
The government estimates that the extension will apply to over 6,000 health professionals including doctors, nurses, paramedics, midwives, occupational therapists, and psychologists.
This is the second time the UK extended visas for health workers to battle the CCP (Chinese Communist Party) virus pandemic. On March 31, the same extension was granted to an estimated 2,800 health workers whose visas were due to expire before Oct. 1.
"We recognise the huge contribution healthcare professionals from overseas are making across the UK in fighting the devastating impact of coronavirus," Home Secretary Priti Patel said in a statement.
"We truly value the work these heroes are doing, which is why we're renewing our free 12-month visa extension offer," she added.
Health Secretary Matt Hancock also expressed his gratitude to the frontline health and social care workers from overseas.
In addition to the visa extension, the Home Office also expanded the Bereavement Scheme to all NHS (National Health Service), health, and social care workers. The scheme, originally announced in May, grants that non-EEA (European Economic Area) family members of any NHS workers, a healthcare or social care worker who has died from the CCP virus, can remain in the UK indefinitely, free of charge.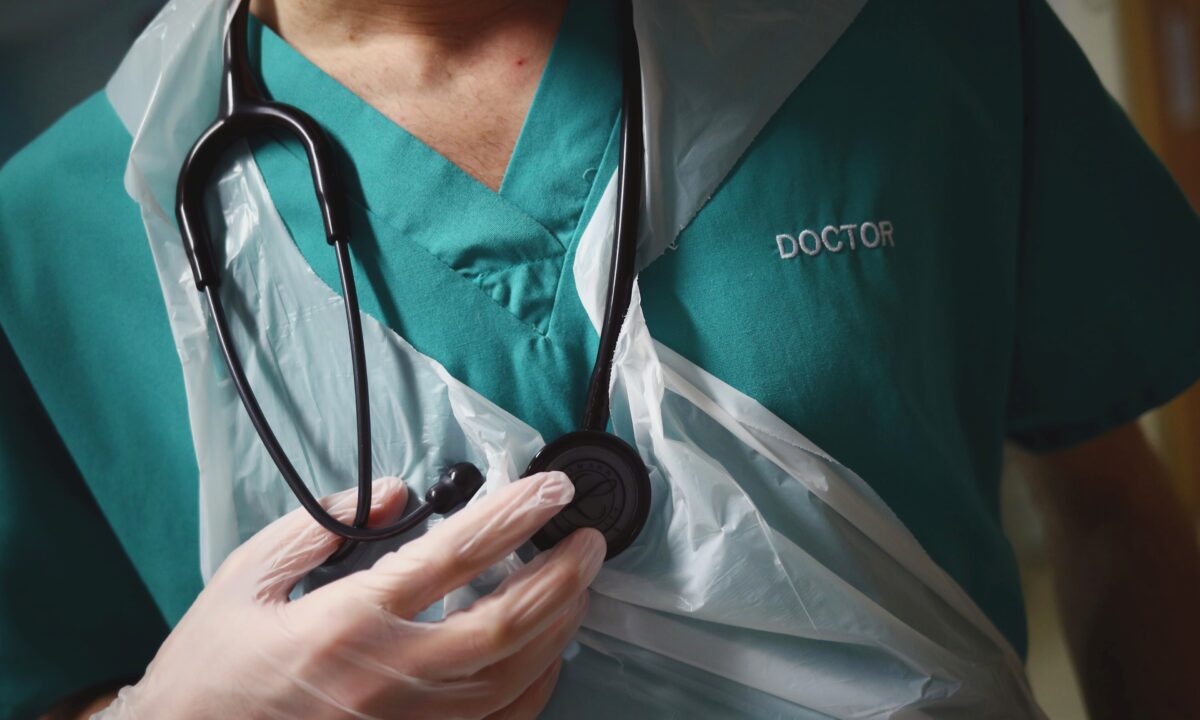 Eligible health professionals and their dependents can apply for the new fast-track Health and Care visa, which is "easier, cheaper, and quicker" to apply, and health professionals who are EU, other EEA, or Swiss citizens and their family members can apply to the EU Settlement Scheme until June 30, 2021.
In an advice for visa applicants updated on Thursday, the Home Office waived restrictions on the location and time that foreign NHS workers can work, and skill level of roles they can take up during the pandemic.
Apart from health professionals, all those whose visa expires between Nov. 1 and Nov. 30, can apply for "exceptional assurance" to extent their stay if they can provide proof of not being able to leave the UK, for example, proof of failure to find a flight or having contracted the CCP virus.
Those who normally have to renew their visa from their home countries can now apply from within the UK, and those whose wish to switch to work or study visa may be able to start their work or study before the visas are granted.
Those whose visa expired between Jan. 24, 2020 and Aug. 31, 2020 and have not applied to extend their stay must make arrangements to leave, but will not face any consequences for overstaying.
Rules have also relaxed for the entrepreneur visa, which required an applicant to employ at least 2 people for 12 consecutive months. Now the 12-month period can be made up of multiple jobs across non-consecutive months. Those who have not been able to meet the 12-month requirement can stay longer to catch up.