UK health authorities have extended the ongoing COVID-19 surge testing operation to two more London boroughs in an attempt to curb the spread of a variant of the CCP virus first identified in South Africa.
The local council of Barnet said on April 14 that the South African variant had been found in the north London borough.
"From Thursday, April 15 we will start testing people for this variant in specific postcode areas affected in N3 or those who shop on the local high street," the council said on its website.
On April 13, the Department of Health and Social Care (DHSC) said additional testing and genomic sequencing were being provided in a targeted area within the SE16 postcode area in Southwark, south London.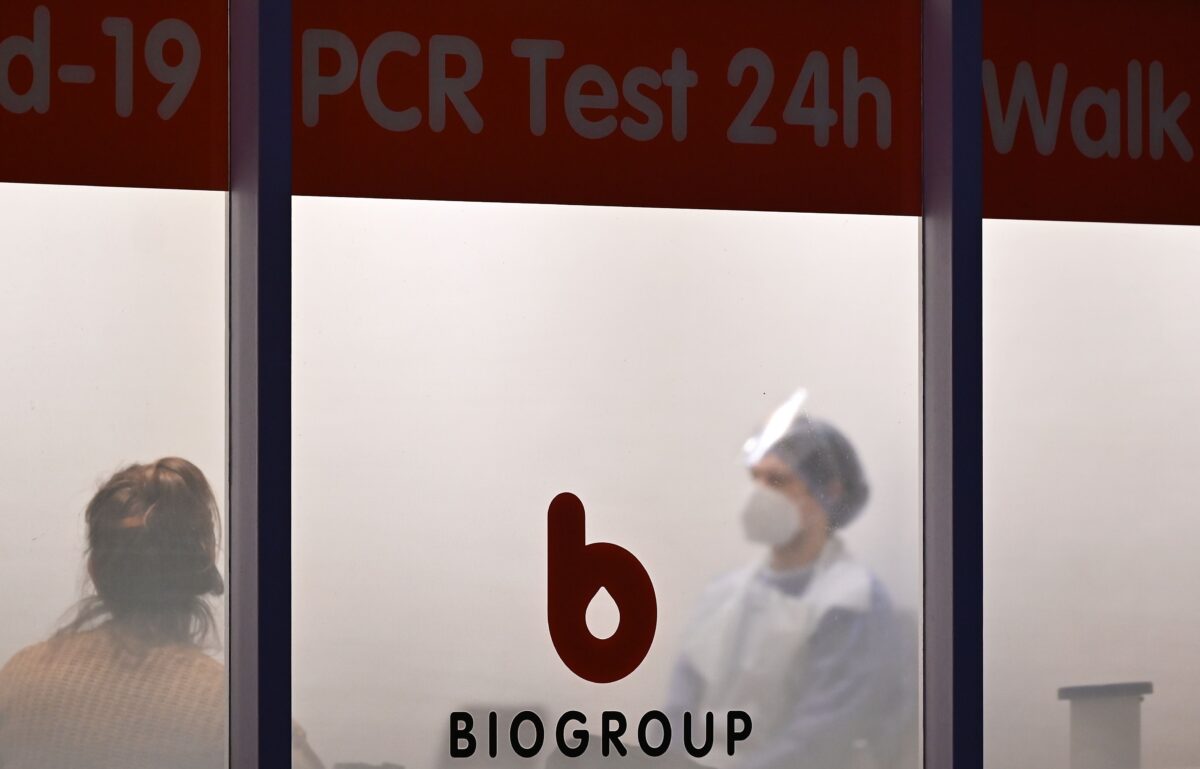 A confirmed case of the South African variant had been found in the area, DHSC said, adding that the infected person was self-isolating and his or her contacts had been identified.
Genomic sequencing results showed that this case is linked to the cluster identified in Lambeth and Wandsworth, where surge testing had been under way from April 12.
DHSC said on April 12 that 44 confirmed cases and 30 probable cases had been identified in those two London boroughs.
Dr. Kevin Fenton, regional director of Public Health England in London, said the cluster in south London is "significant" and it is "really important people in the local area play their part in stopping any further spread within the local community."
"PCR testing is now available for all, and I would strongly encourage everyone in Southwark who is invited to take part to get tested, even if they don't have any symptoms of coronavirus," he said.
Medical experts have warned that the South African variant of the CCP (Chinese Communist Party) virus is more resistant to antibodies than the original variant and may reduce the effectiveness of vaccines.
A study published in February showed that the Oxford/AstraZeneca vaccine didn't seem to offer protection against mild and moderate cases of COVID-19 resulting from the South African variant.
Health Secretary Matt Hancock said in February that UK authorities would "come down hard" on the mutant virus to curb its spread in the communities.