Activists from Insulate Britain resumed protesting on Monday after taking a 10-day break from disrupting traffic on motorways and major roads.
The Metropolitan Police said 52 people had been arrested following protests on Bishopsgate, Upper Thames Street, Limehouse, and on Southwark Bridge in London.
The eco-activist group—which demands taxpayer-funded insulation for all British households—staged its 14th roadblocks across London shortly after 8 a.m. on Monday.
Traffic was halted as activists sat on the roads and super-glued themselves to the tarmac.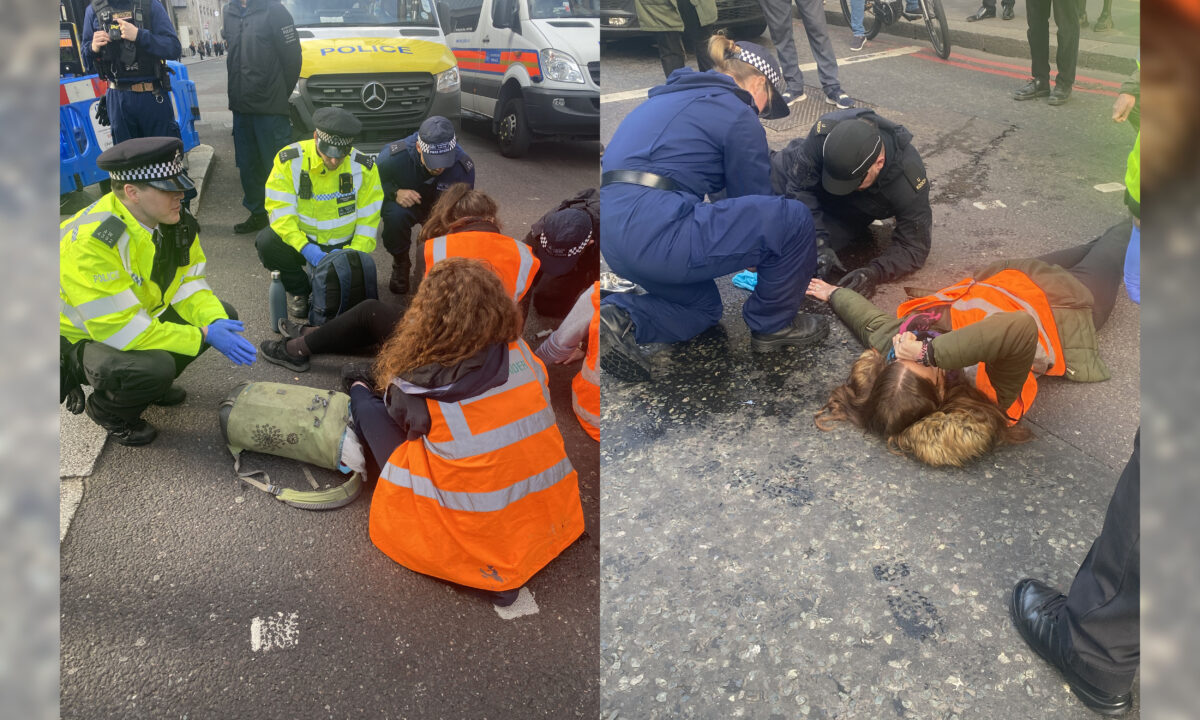 Protesters looked down at the ground as they were heckled by frustrated members of the public who couldn't get to work because of the roadblocks.
"Why are you doing this? Get a job. I was trying to get to work and have had to walk just to get there. I pay my taxes!" a member of the public said to three female protesters, who didn't reply to his remarks.
Tony Hill, a 71-year-old protester, said he was there "out of anger, fear, and determination" as he believes "the governments of the world are failing everyone."
The former police officer, soldier, and parish councillor, said it's a "no-brainer" to "insulate as many buildings as we can."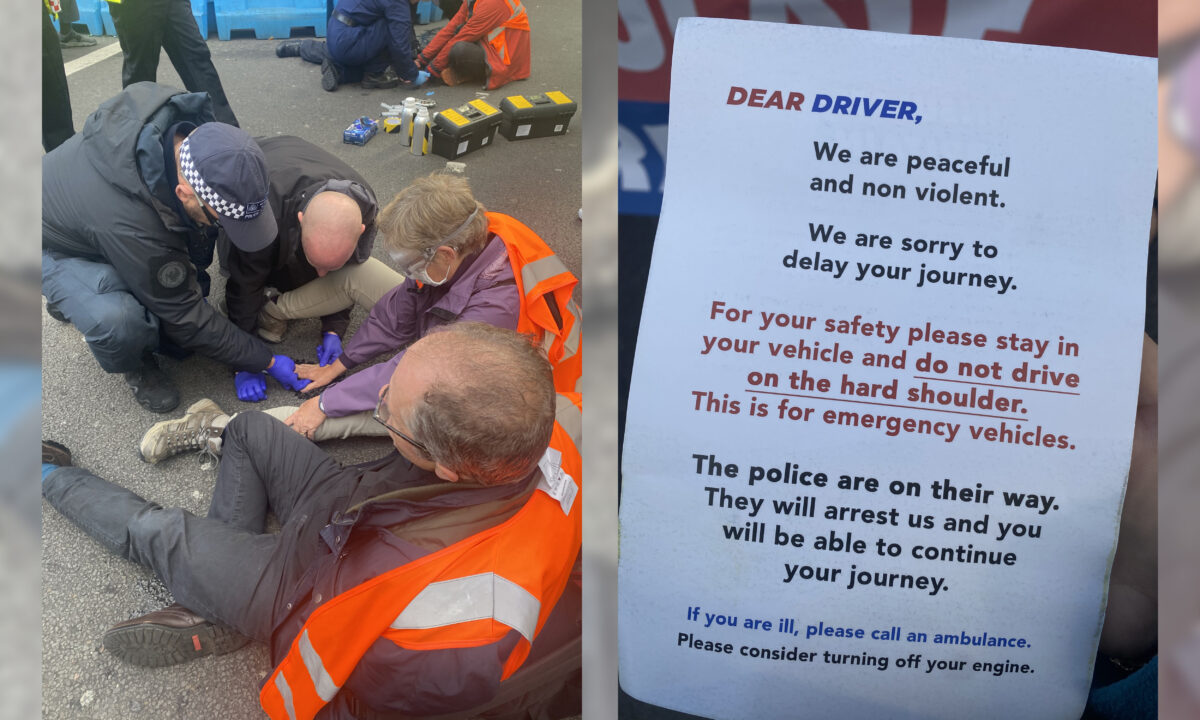 Since Sept. 13, Insulate Britain has shut down traffic more than a dozen times on a number of motorways and major roads across England, before announcing a 10-day pause to "give the government a bit of breathing space."
Four injuctions were granted—three to National Highways and one to Transport for London—prohibiting the activists from obstructing traffic to Dover, the M25, the Strategic Road Network linked to the M25 in the southeast, and 14 locations in London.
Individuals breaching the injunctions face up to two years' imprisonment and an unlimited fine, but activists have not been deterred despite hundreds of arrests having been made.
National Highways brought nine activists to court on Friday. Transport Secretary Grant Shapps said National Highways would work with police to bring more Insulate Britain activists to court.
The Guardian quoted a spokesman for the activist group on Sunday as saying "there is absolute disbelief and surprise that the campaign has lasted this long."
"We assumed that we would not be allowed to carry on disrupting the motorway network to the extent that we have been. We thought that people would basically be in prison," the spokesman said.