A group of 31 police officers have been fined for breaching CCP virus rules by having their hair cut while on duty at their police station.
Each of these officers is facing a £200 ($275) fixed penalty notice (FPN) for breaching COVID-19 regulations while on duty, the Metropolitan Police said in a statement released on Tuesday.
On Jan. 17, the officers had their hair cut by a professional barber while at Bethnal Green police station in East London.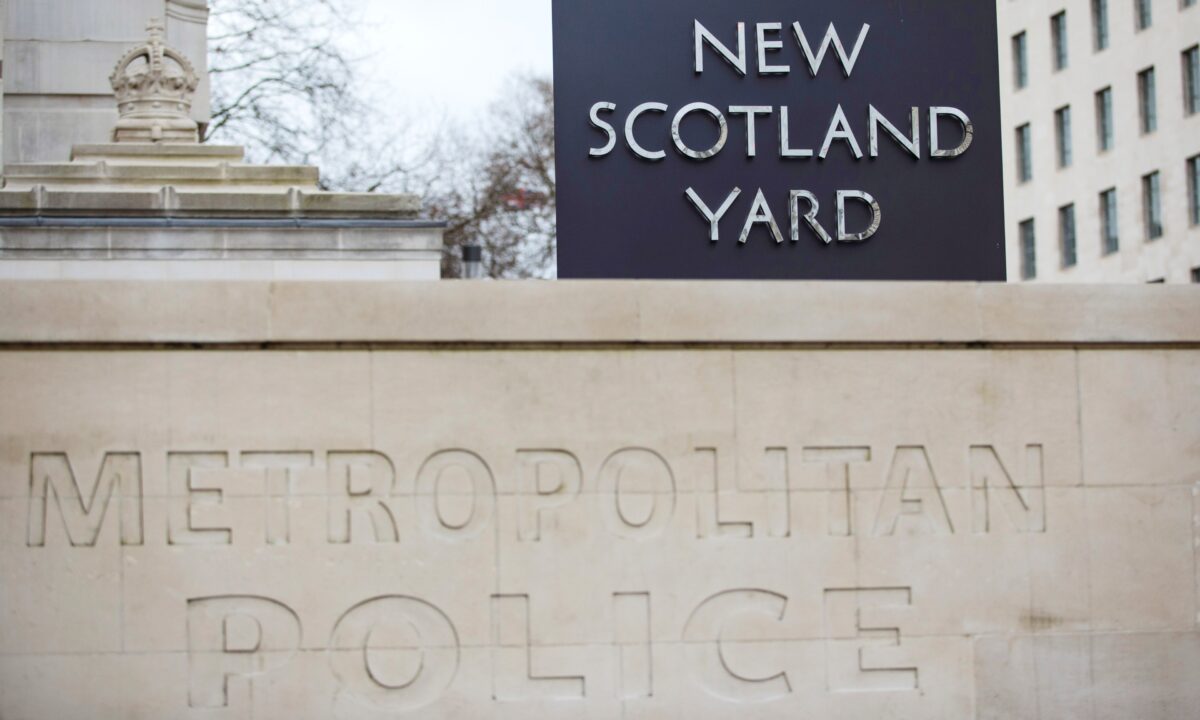 Two officers are under investigation for misconduct for organising the activity, the Met said.
Detective Chief Superintendent Marcus Barnett, the local policing commander, said the incident was "deeply disappointing."
"It is deeply disappointing and frustrating that my officers have fallen short of the expectation to uphold COVID-19 regulations," he said.
"Although officers donated money to charity as part of the haircut, this does not excuse them from what was a very poor decision. I expect a lot more of them."
Barnett said the public expect the police to be role models in following CCP (Chinese Communist Party) virus regulations.
"I hope this action proves that police are not immune to enforcement of the rules, and we are prepared as an organisation to take action if we see officers have behaved irresponsibly," he said.
This is not the first time London police have found themselves on the wrong side of the rules.
The Metropolitan Police said last Wednesday that nine of its officers had been fined after they were caught dining in a local café.
The officers were investigated after photos of them in the café emerged online and caught media attention earlier this month.
The UK has been under varying levels of CCP virus restrictions since the pandemic began last spring.
Earlier this month, Prime Minister Boris Johnson put the whole of England under the third national lockdown to curb the spread of a new variant first detected in southeast England, which he said had a higher transmissibility than the old variant.
Police forces, including the Metropolitan Police in London, have said they are taking a stricter approach to enforcing the lockdown rules.
Martin Hewitt, chair of the National Police Chief Council, said on Jan. 13 that he would make "no apology" for the almost 45,000 fixed penalty notices that had been issued against rule-breakers.
Simon Veazey and Lily Zhou contributed to this report.