The UK will keep standing "unwaveringly" with Hong Kong, British Foreign Secretary Liz Truss said on Thursday in a statement marking the 25 anniversary of the handover of Hong Kong to China.
The statement also came two years after Beijing's rubber-stamp Parliament imposed a national security law in Hong Kong that led to the imprisonment of pro-democracy advocates and the shutting down of Hong Kong's independent media outlets.
Since the draconian law was pushed through, "we have seen a steady erosion of political and civil rights," in Hong Kong, Truss said in the statement.
Citing the UK's enduring "historic commitment to Hong Kong and its people," Truss said the UK continues to challenge the Chinese communist regime over its breaching of the legally binding Sino-British Joint Declaration, in which Beijing promised to uphold Hong Kong's high degree of autonomy, rights, and freedoms.
Truss said the UK has condemned the regime's conduct on the world stage with its G–7 partners and has so far received 120,000 immigration applications from British Nationals Overseas from Hong Kong.
"Twenty-five years on, the UK continues to stand unwaveringly with Hong Kong. We are working with our allies and partners as part of a global network of liberty to hold China to its international obligations," the foreign secretary concluded.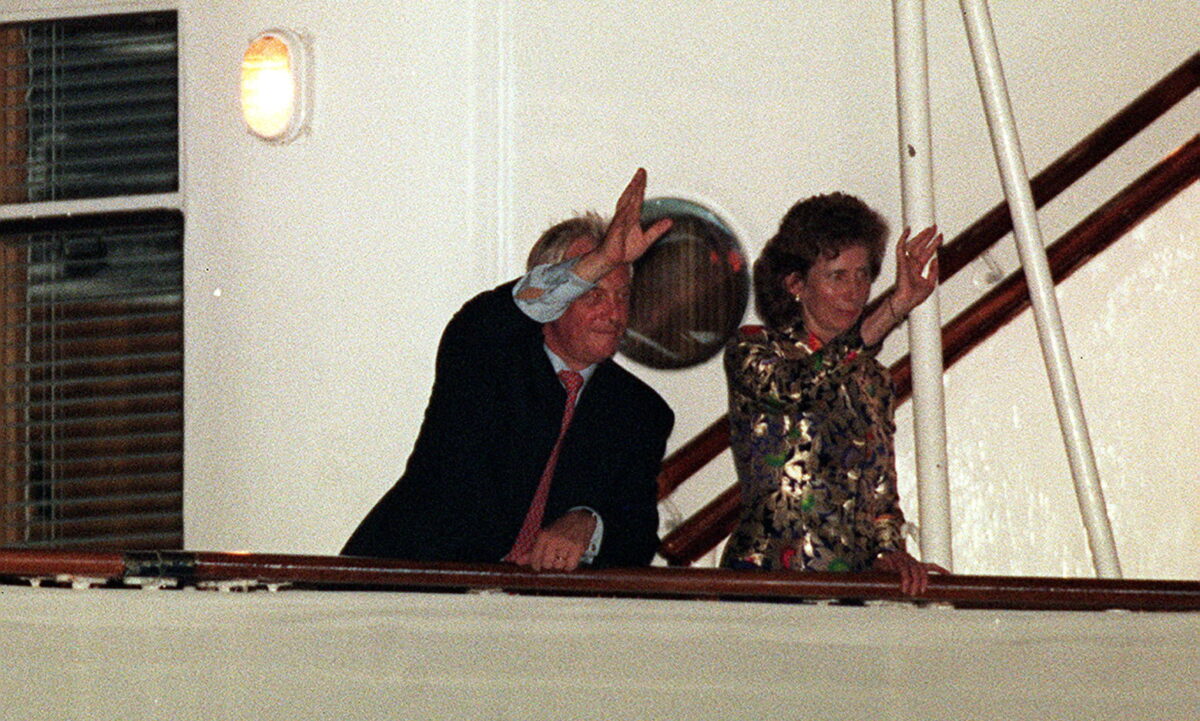 Truss's statement came as Chinese leader Xi Jinping defended the regime's rule over Hong Kong in a brief visit to the once-flourishing global financial hub.
In his speeching marking the anniversary, Xi defended the "one country, two systems" strategy—a policy that claims the Chinese communist government's sovereignty over Taiwan as well as Hong Kong and Macau, while allowing a certain degree of autonomy—saying the implementation of the strategy in Hong Kong has been a globally-recognised success.
He also defended the national security law, saying the legislation was based on the principles of "safeguarding the national security," "perfecting the voting system," and "guaranteeing Hong Kong is ruled by patriots."
In March last year, China's rubber-stamp legislature also approved electoral changes for Hong Kong that effectively barred democratic representatives from occupying key positions, in a bid to have only "patriots" run for office and govern the city.
All candidates in the December 2021 election were backed by Beijing after leading figures in the pro-democracy opposition were jailed or forced into exile.
A year ago, All Taiwanese officials working at the island's representative office in Hong Kong were forced to leave Hong Kong after they declined to sign a "one China commitment letter" to concede Chinese rule over Taiwan.
Rita Li contributed to this report.