Britain's ruling Conservative Party endured a "tough night" following Thursday's local council elections but the results were "mixed," Prime Minister Boris Johnson has said.
The ballots are still being counted, but the Conservatives have lost 10 local councils—including three London councils that they had held for decades—and more than 180 councillor seats in England, and early results in Scotland are also said to be "disappointing."
Some ousted Conservative councillors have blamed the party's losses on the so-called "partygate" scandal in Downing Street, which has seen Johnson, his wife Carrie, and Chancellor Rishi Sunak fined for joining gatherings during lockdown in violation of COVID-19 laws.
Talking to broadcasters on Friday, the prime minister acknowledged that his party endured a "tough night," but emphasised that it has been a "mixed set of results" for the Tories with gains in some places and losses in others.
"It is mid-term. It's certainly a mixed set of results," he said on a visit to a local school in his constituency.
"We had a tough night in some parts of the country but on the other hand in other parts of the country you are still seeing Conservatives going forward and making quite remarkable gains in places that haven't voted Conservative for a long time, if ever."
Johnson said the voters' "message" is they want the government to "focus on the big issues that matter to them," such as fixing the post-pandemic "economic aftershocks," fixing the energy supply issues, and creating "high-wage, high-skill jobs."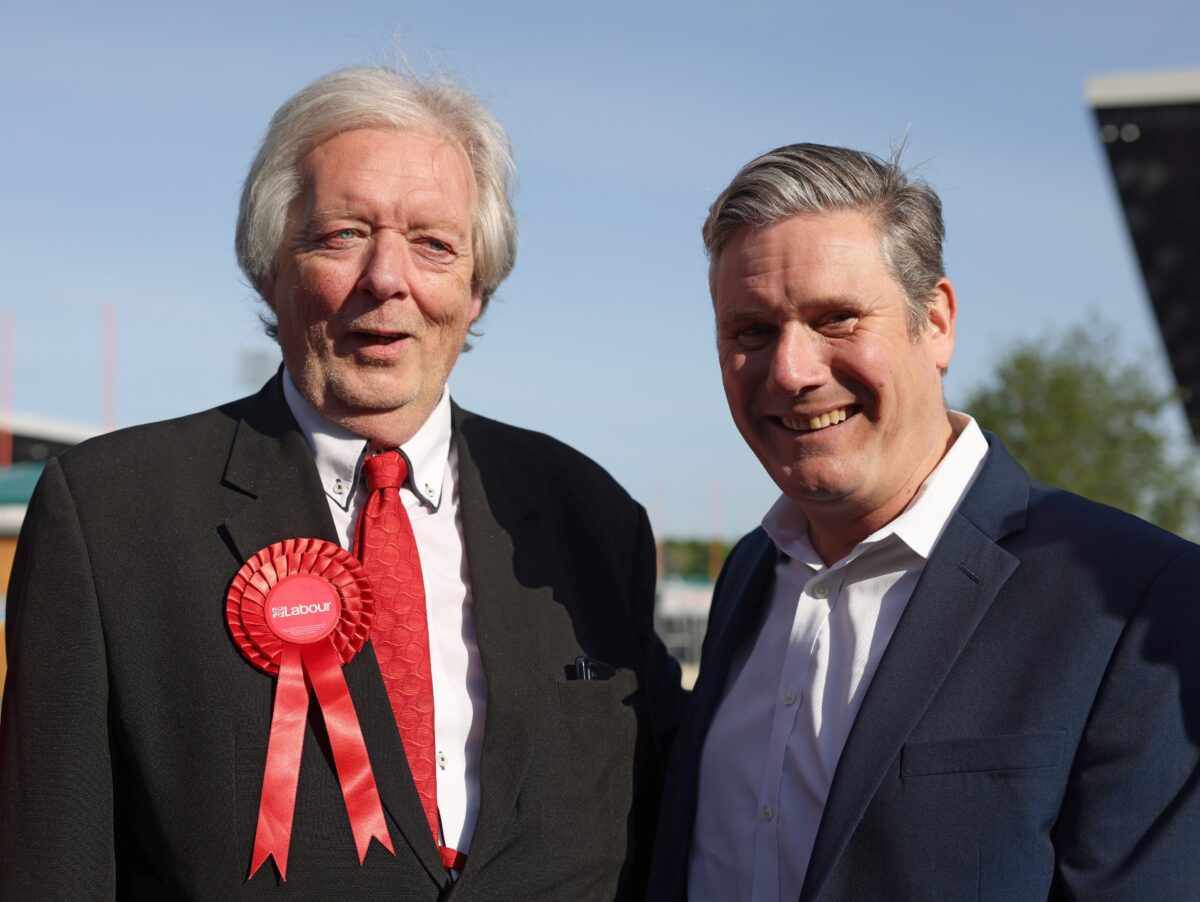 Meanwhile, Sir Keir Starmer, leader of the main opposition Labour Party, hailed the election as a "turning point" after his party snatched three key London local authorities—Wandsworth, Barnet, and Westminster—from the Conservatives.
"This is a big turning point for us," he told cheering supporters in Barnet. "We've sent a message to the Prime Minister: Britain deserves better."
Liberal Democrat leader Sir Ed Davey also called the elections a "turning point" as he celebrated the party's "big gains," which he said were due to voters seeking an alternative to the Conservatives amid cost-of-living concerns.
"The dissatisfaction amongst lifelong Conservatives with the Prime Minister was really palpable, they don't think he's a decent man," he told the BBC.
Johnson could face a leadership challenge if 54 Conservative MPs—15 percent of the parliamentary party—write to the chairman of the influential 1922 Committee of Tory backbenchers, Sir Graham Brady, calling for a vote of no confidence.
But Conservative Party chairman Oliver Dowden said it was not time for a change at the top.
"Labour are certainly not on the path to power and I believe that Boris Johnson does have the leadership skills, in particular the energy and the dynamism that we need during this difficult period of time," he told Sky News.
PA Media contributed to this report.