A Conservative MP floated the idea of a "war cabinet" should Prime Minister Boris Johnson resign or be deposed over breaching his own lockdown rules during the CCP virus pandemic.
The idea, suggested by veteran MP Sir Roger Gale, is to defer a leadership contest so potential successors in the Cabinet wouldn't take their "eyes off the ball" during the war in Ukraine.
Gale suggested that Deputy Prime Minister Dominic Raab may lead the Cabinet to "deal with the crisis and get us through to the point when we could then have a proper leadership election."
It comes as Johnson is expected to apologise in Parliament on Tuesday after he was fined by police for attending a surprise birthday party for him in Number 10 Downing Street in June 2020.
Earlier this year, Johnson faced public calls from opposition parties and at least 15 Conservative MP for him to resign over the so-called "Partygate" saga—in which the prime minister's denial of parties and rule-breaking during the CCP (Chinese Communist Party) virus lockdowns in Parliament were followed by an internal investigation and a police investigation into at least a dozen gatherings in Downing Street and the Cabinet Office.
If 54 Conservative MPs write letters of no confidence to the 1922 committee of all backbench Conservative MPs, a vote would have been triggered, and Johnson could potentially be ousted with 180 votes of no confidence. But in recent weeks, the war in Ukraine has seen Tory MPs rally around their leader.
Speaking to the PA news agency on Monday, Roger said he had not changed his mind on the Johnson position since submitting his letter of no confidence, but there has been a shift in circumstances which means a leadership contest is not currently appropriate in his view.
He suggested that if a leadership contest is triggered, Foreign Secretary Liz Truss, Defence Secretary Ben Wallace, Levelling up minister Michael Gove who is "supposed to be in charge of Ukrainian refugees and levelling up," Health Secretary Sajid Javid, Chancellor of the Exchequer Rishi Sunak, "and others from the Cabinet, may join the race.
"Are we seriously saying that in the middle of this crisis we're going to take all those eyes off the ball?" he said.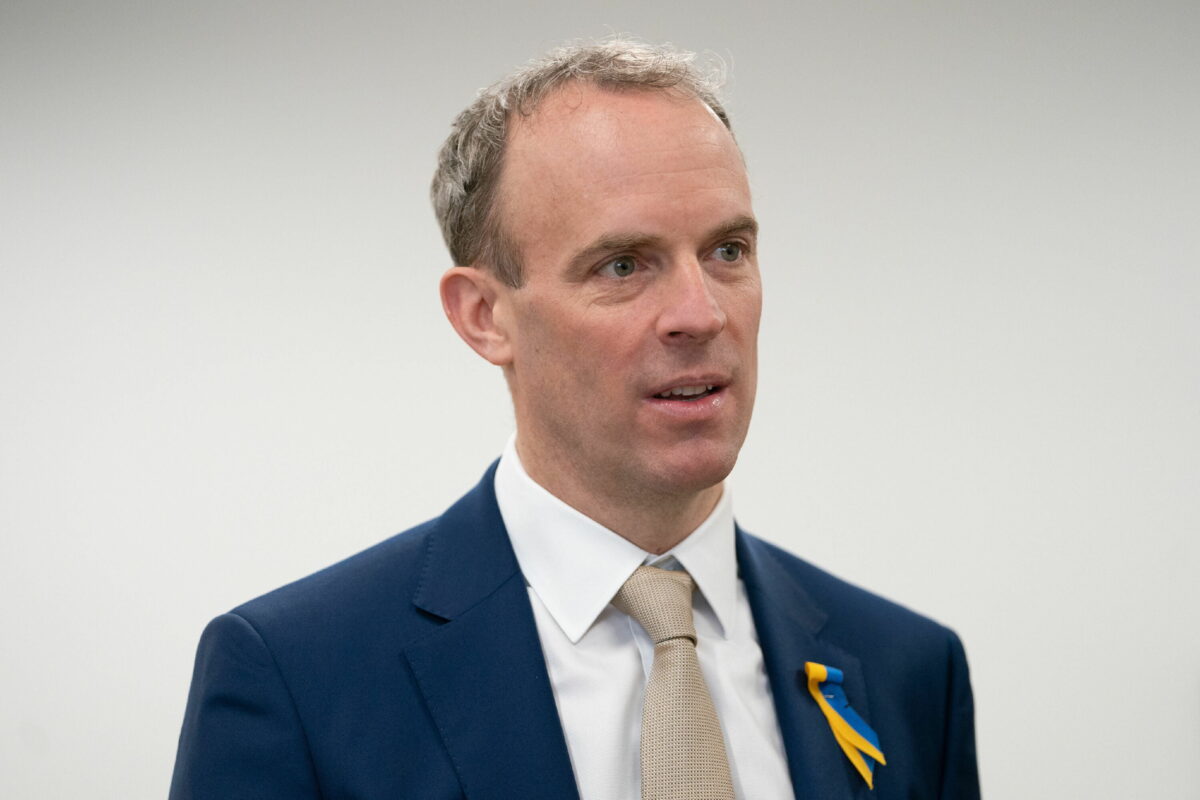 "But if Johnson were to resign—he probably won't—but if he were to resign, then … if the deputy prime minister led a 'war cabinet' to deal with the crisis and get us through to the point when we could then have a proper leadership election, that is a possible way forward," Roger suggested while stressing he doesn't know if the proposal is "possible legally."
While he acknowledged the UK is not currently at war, Roger told the PA news agency "we're pretty damn close to it." He said an alternative name for the arrangement could be a "crisis cabinet."
Sir Lindsay Hoyle, the speaker of the House of Commons, is also expected to decide if to allow a vote on whether to refer Johnson to the Privileges Committee—which would decide whether he had misled the House over his Partygate explanations.
PA Media contributed to this report.