The UK's ruling Conservative Party has admitted that an "unauthorised" gathering took place in the party's headquarters in December last year when indoor socialising was banned under COVID-19 restrictions.
The admission has further complicated Prime Minister Boris Johnson's attempt to move on from the crisis sparked by allegations that a lockdown-breaking Christmas party was held in Downing Street on Dec. 18, 2020.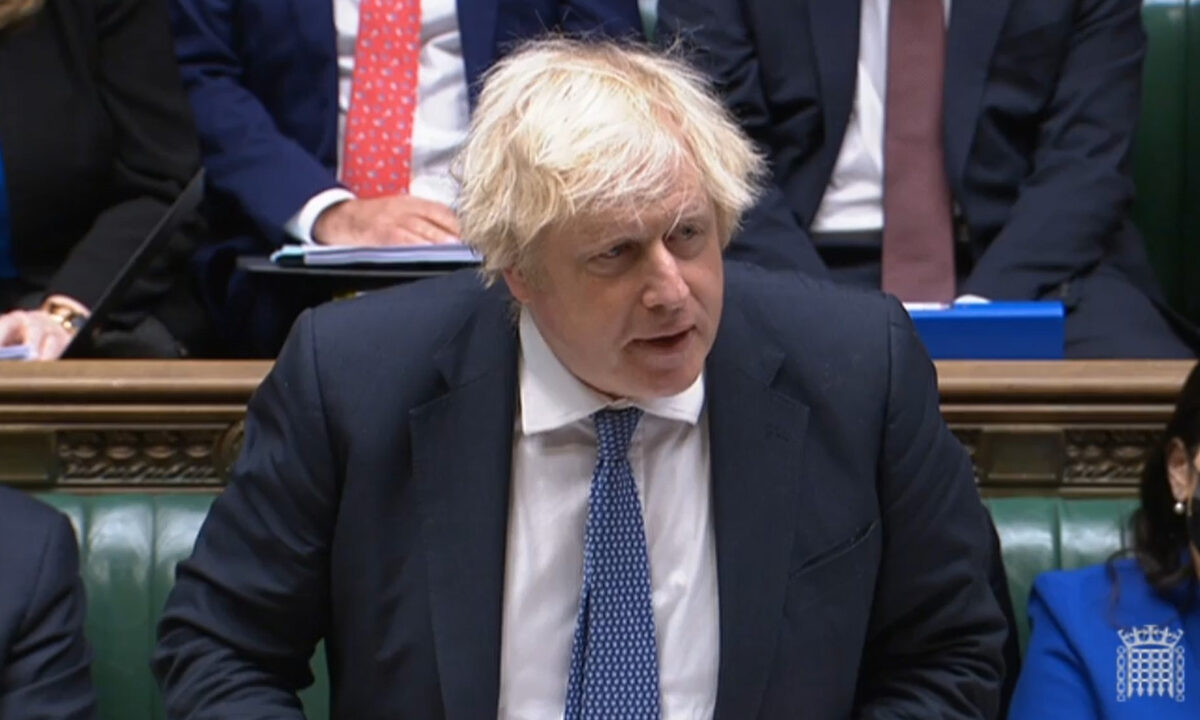 On Wednesday, Johnson ordered Cabinet Secretary Simon Case to conduct an internal investigation into the allegations, and senior aide Allegra Stratton resigned after a video emerged showing her joking about the alleged gathering.
But the damage-control exercise was thrown into further chaos when Thursday's Times of London newspaper reported that another rule-breaking event was held in the same month inside the Conservative Party's headquarters in Westminster.
According to the paper, on Dec. 14, 2020, about 25 people gathered in the basement of the Tory headquarters in Westminster. The "raucous" party, organised by the campaign team of Shaun Bailey, who was running for mayor of London, was said to have been attended by Number 10 aides and featured dancing and wine-drinking into the early hours.
At the time, London was under the Tier 2 level of restrictions, meaning all socialising indoors between households was banned.
The Conservative Party has confirmed that the party did take place. "Senior CCHQ [Conservative Campaign Headquarters] staff became aware of an unauthorised social gathering in the basement of Matthew Parker Street organised by the Bailey campaign on the evening of Dec. 14," a party spokesman said.
"Formal disciplinary action was taken against the four CCHQ staff who were seconded to the Bailey campaign."
Health Secretary Sajid Javid said he has no knowledge of that event, but suggested the cabinet secretary could choose to delve into what happened as part of his investigation.
"I do know that Simon Case is not just looking at a particular date," Javid told LBC radio on Thursday. "He is free to look at whatever dates he wants to consider."
At a press conference on Wednesday, Boris Johnson also appeared to concede that Case would be able to go further than just reviewing the events of Dec. 18 and "look at other things."
The Metropolitan Police acknowledged it had received "a significant amount of correspondence" relating to the alleged breaches in Number 10 but said they do not "provide evidence of a breach" of CCP (Chinese Communist Party) virus rules.
But the force did leave open the possibility of further inquiries by saying it would consider "any evidence" that emerges in the Case inquiry.
PA contributed to this report.