The UK's Foreign Secretary Dominic Raab on Monday condemned the Hong Kong authorities for charging media tycoon Jimmy Lai under the national security law.
"The Hong Kong National Security Law breaches the internationally-binding Joint Declaration, and is now being used to charge Jimmy Lai," Raab said in a statement. "This highlights the authorities' continued attacks on the rights and freedoms of its people."
Raab said the UK had "raised this case with the authorities in Hong Kong and call on them to end their targeting of Lai and other pro-democracy voices."
Lai was charged on Friday on suspicion of colluding with foreign forces and endangering national security.
He was then brought to the West Kowloon Magistrates' Court on Saturday morning, where Hong Kong Chief Magistrate Victor So denied him bail, and adjourned the case to April 16, 2021. Prosecutors need more time to further investigate more than a thousand posts from Lai's Twitter account, as well as overseas visits related to calls for U.S. sanctions against Hong Kong and China, reported the Hong Kong Free Press.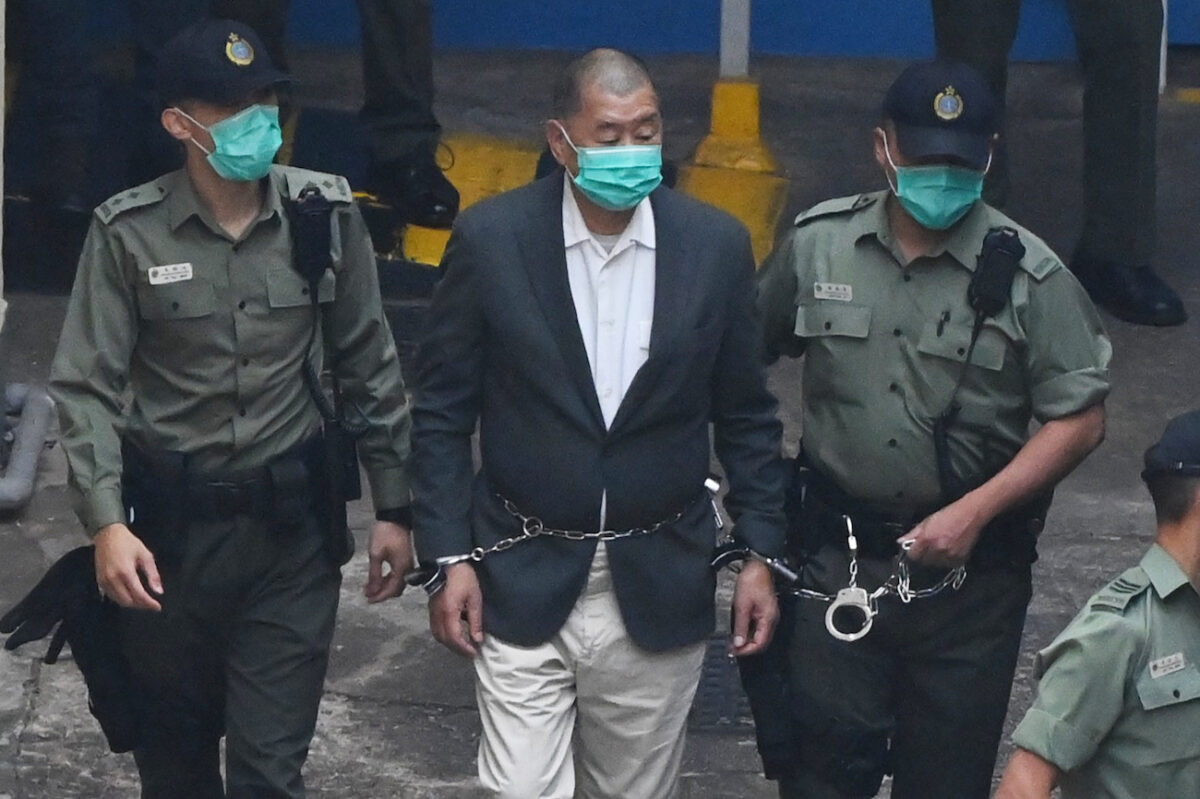 The 72-year-old founder of Next Digital and Apple Daily, a widely-read tabloid known for its critical coverage of the Chinese Communist Party (CCP) and the current pro-Beijing Hong Kong government during the past year of mass protests, is arguably the most high-profile person to be charged under the law since it was implemented in June.
Lai had been a frequent visitor to Washington, where he has met officials, including Secretary of State Mike Pompeo, to rally support for Hong Kong democracy, prompting Beijing to label him a "traitor."
Pompeo recently condemned the Hong Kong government and CCP over what he called "political persecution" against Lai as well as three other pro-democracy activists—Joshua Wong and two of his longtime colleagues, Agnes Chow, and Ivan Lam.
The UK has repeatedly criticised the Chinese regime for violating the Sino-British Joint Declaration.
In a report published in November, Raab called the last several months "the most concerning period in Hong Kong's post-handover history," as the authorities had been focusing on "retribution against political opposition and silencing of dissent."
Raab said he had begun consultations with Lord Reed, president of the UK Supreme Court, concerning when to review whether it continues to be appropriate for British judges to sit as non-permanent judges on the Hong Kong Court of Final Appeal.
Reuters, Mimi Nguyen Ly, Frank Fang, and Alexander Zhang contributed to this report