The increasing demand in China and a "long cold winter" across Eurasia are among the factors that caused the energy price hike in the UK, the British finance minister said on Thursday.
Chancellor of the Exchequer Rishi Sunak said "the steep rise in demand for gas in places such as China" has pushed up global prices, and the cold winter across Europe and Asia meant gas storage is now "lower than usual."
In the wake of the government's £9 billion ($12.19 billion) package announcement to try and ease cost-of-living expenses, Sunak said the financial squeeze on households in the months ahead could not be underestimated.
The UK's energy regulator said on Thursday that it will raise the cap on energy price by a record 54 percent in April, adding between £693 ($938) and £708 ($958.7) to an average annual bill.
The price increase comes into effect on the same day with a national insurance hike to fund the NHS and will be coupled with a 7.25 percent increase in inflation in April.
Sunak has also said there could be a further price hike later in the year due to an "unpredictable" energy market.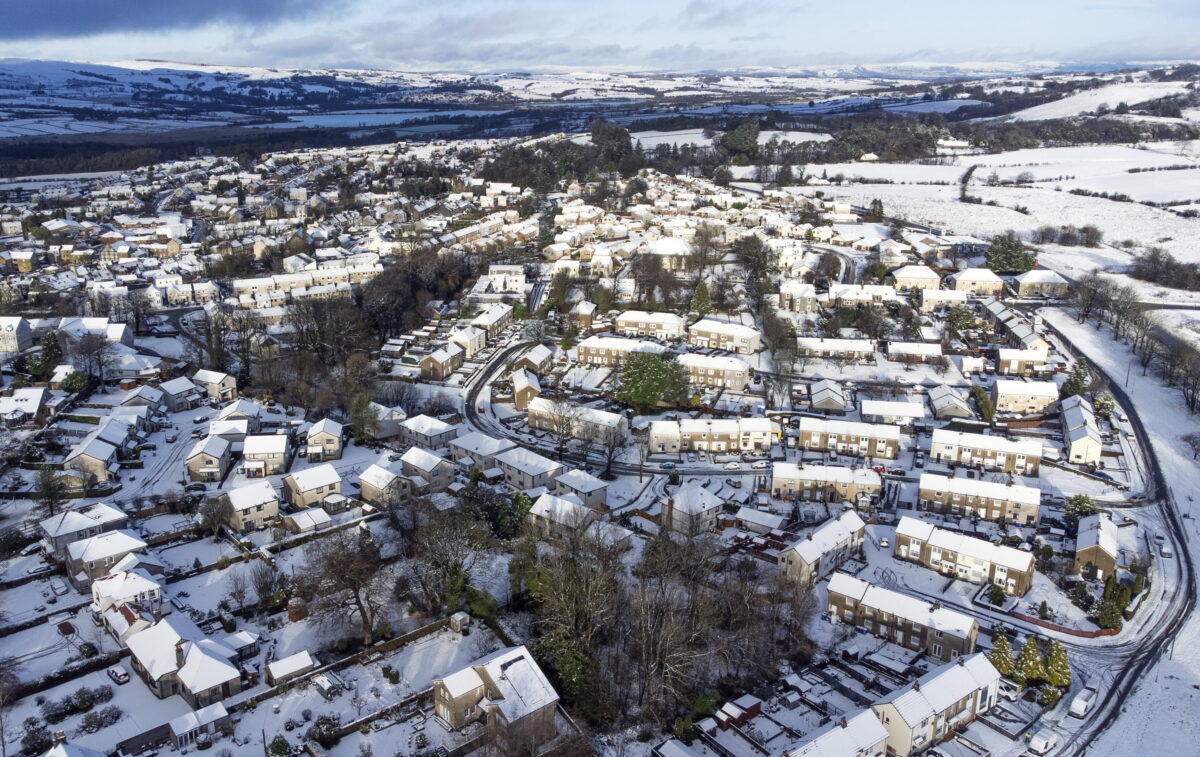 Writing in The Sun, the chancellor defended the "difficult decision" to raise the tax after two years of massive spending due to the CCP (Chinese Communist Party) virus pandemic, saying funding needs to be raised to "tackle the unacceptable backlogs caused by the pandemic, as well as to pay for vaccines and integrate our health and social care system."
He also said he couldn't "predict or control" future energy prices and inflation, but could offer help to "absorb the shock" from the energy price hike in the short term.
Sunak announced an Energy Bill Rebate earlier on Thursday to try and "cushion the blow" of rising energy costs.
The £9 billion ($12.19 billion) package will provide each family with £350 ($473.9) which will include a one-off repayable £200 ($270.8) discount and a £150 ($203) rebate on council tax bills.
"Four out of five families will get £150 [$203] in April as a discount to their council tax bills—so cash is there in your bank account straight away to help with the rise in cost," Sunak explained.
"Then, in the autumn, everyone will get £200 [$270.8] off their energy bills that will be repayable over the course of five years," he added.
Following the announcement on Thursday, Prime Minister Boris Johnson defended the package, saying it's "extremely good."
Speaking to 5 News, Johnson said the world is experiencing a "bumpy period post-COVID" with "inflation, blockages in supply chains as the global economy recovers."
"I think when it comes to taking huge sums of taxpayers' money, £9.1 billion [$12.3 billion], transferring it to help people with the cost of their heating and their energy, everybody can see that that's a massive commitment," he said.
PA contributed to this report.