A judge chairing an Investigatory Powers Tribunal hearing into the legality of the use of material from EncroChat—an encrypted phone network allegedly used by thousands of criminals across Europe—has called on the attorney general to consider prosecuting whoever recorded the hearing and posted a link on Twitter.
The tribunal has been hearing legal challenges to the use of encrypted conversations by the National Crime Agency (NCA) from EncroChat, which resulted from a hack conducted by French law enforcement.
A four-day hearing began on Tuesday but on Thursday morning Lord Justice Edis announced he was suspending the Cloud Video Platform link, which had allowed around 30 journalists and lawyers to watch the proceedings, along with a number of defendants who were on video links from various prisons.
Edis said it had been brought to his attention that a link to an illegal video recording of Wednesday's proceedings had been posted on Twitter.
Recording of court proceedings in England is banned by the Contempt of Court Act and Edis said he would be contacting the Attorney General, Michael Ellis, to ask him to consider prosecuting whoever was found to have recorded the hearing and shared it on social media.
'Risk' to National Crime Agency Witnesses
Edis said the video recording of the proceedings posed a "level of risk" to two witnesses who had given evidence: Emma Sweeting, a serving NCA officer, and Luke Shrimpton, a senior technical expert who has since resigned from the NCA.
Shrimpton told the tribunal on Tuesday that the NCA had purchased some EncroChat devices in 2017 and 2018 which he was trying to use to reverse-engineer the technology and break the encryption.
He said that by early 2000 the NCA had obtained copies of the EncroChat app.
Ten individuals who are awaiting trial in prosecutions based on EncroChat evidence have challenged the legality of the whole process and the hearing heard highly technical evidence about Targeted Equipment Interference (TEI) warrants.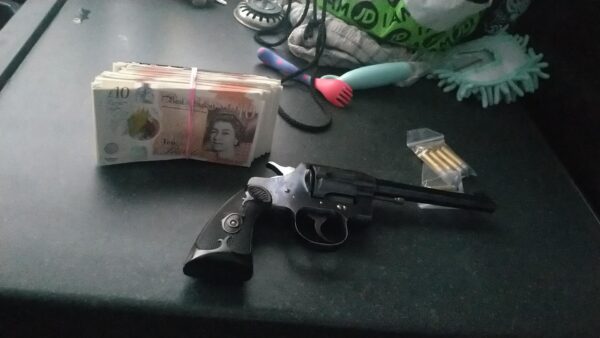 The Investigatory Powers Act allows police forces and Her Majesty's Revenue and Customs (HMRC) to apply for a TEI warrant to hack into emails or digital messages relating to a "specific" person, location, or operation.
TEI warrants can also be applied on a "thematic" basis to hack into members of an organised crime group who "share a common purpose of criminality."
The NCA obtained a thematic TEI for EncroChat on March 25, 2020 and it was approved by the information commissioner the following day.
But it has been described by critics as a fishing expedition.
Matthew Ryder KC, counsel for some of those facing EncroChat prosecutions, told the hearing on Tuesday that when the TEI warrant was sought the NCA did not know how the French were intercepting the messages.
Barrister Claims NCA Tried to Make Warrant Fit in With Investigatory Powers Act
Ryder said: "The correct approach is to use the Investigatory Powers Act and work forward through it. The wrong way is to find the warrant you want and try and fit it in with the act."
At one time 50,000 people—more than 5,000 of them in Britain—were using EncroChat to send and receive secure messages.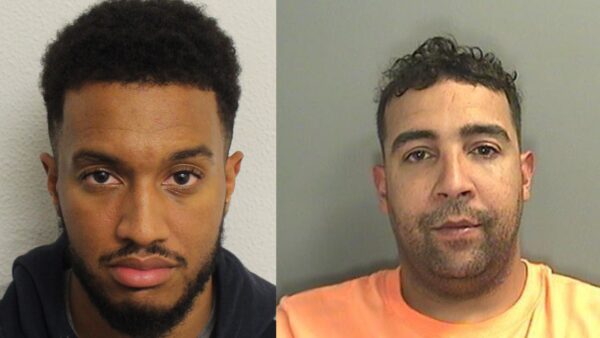 But in March 2020 French police, using malware in the form of a software update, managed to hack into EncroChat's network which was hosted on a server in the town of Roubaix in northern France, and infiltrated tens of thousands of encrypted messages.
The messages were shared with the National Crime Agency in Britain, which launched Operation Venetic and claimed to have identified hundreds of criminals who were dealing in drugs and guns and plotting murders.
In May this year Paul Fontaine, 36, from Hackney, east London, and Frankie Sinclair, 34, from Cardiff, Wales, were jailed for life for conspiracy to murder on the basis of EncroChat evidence.
Thursday's hearing proceeded with the Cloud Video Platform removed from all but barrister Stephen Kamlish KC—who could not be at the hearing in person owing to COVID-19—but with a real-time transcript, which had been commissioned by the NCA.
The tribunal is due to make a final ruling later this year. If it decides the NCA breached the Investigatory Powers Act it could mean hundreds of EncroChat prosecutions being quashed.