Britain and the European Union are "running out of time" in their effort to reach a post-Brexit trade deal, UK and Irish government ministers warned on Monday.
"We really are now running out of time," UK Environment Secretary George Eustice told Sky News. "I really do think we are now into the final week or 10 days."
"This is a crucial week," he said. "We need to get a breakthrough."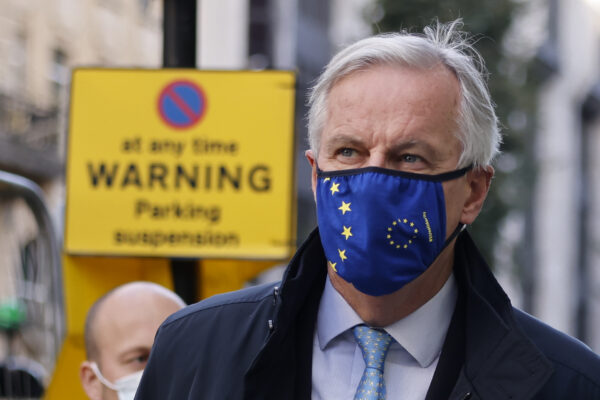 Face-to-face negotiations between Britain and the EU restarted on Nov. 28, with just five weeks left before the UK leaves the EU single market at the end of the year.
Prime Minister Boris Johnson's spokesman said there had been some progress but "there still remains divergence on issues [such as] fisheries and the level playing field."
"We want to try and reach a free trade agreement as soon as possible but we've been clear we won't change our negotiating position," the spokesman said.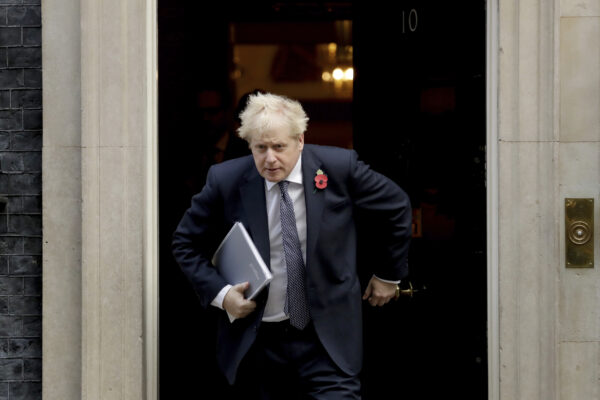 Rishi Sunak, the chancellor of the exchequer, said he remains "optimistic and hopeful" that a deal can be reached, but said the UK "shouldn't stretch for a deal at any price."
"There are things that are important to us that we debated as a country, that we need to make sure are respected in that process," he said in a video posted on Twitter.
Irish Foreign Minister Simon Coveney also said, "We are running out of time here."
Talking to Ireland's Newstalk Radio, he warned "the whole thing could fall" if the two sides cannot agree to fishing rights.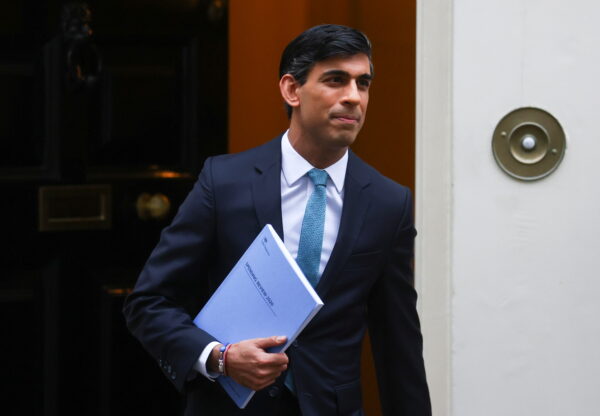 The UK officially pulled out of the EU in January but entered a transition period in which trading arrangements—such as tariffs and quotas—remained unaltered. That transition ends at midnight on Dec. 31.
UK negotiators are demanding that the deal must respect the sovereignty that many Brexit voters felt was undermined by EU membership. However, the EU is unwilling to set up a deal too similar to deals with far-flung nations such as Canada, saying that the proximity of the UK brings different dynamics into play.
Boris Johnson has stuck to his mantra that the UK can prosper if no deal is struck.
Simon Veazey and Reuters contributed to this report.