The UK Home Office has adopted new rules aimed at cracking down on the abuse of modern slavery laws by illegal immigrants and foreign criminals.
Previously, if a foreign national offender claimed to be a victim of modern slavery, any action to remove them would be paused while their claim was considered.
But from Monday, the government will be able to prevent anyone sentenced to 12 months or more, or convicted of serious offences such as murder or terrorism, from accessing the protections provided by the National Referral Mechanism.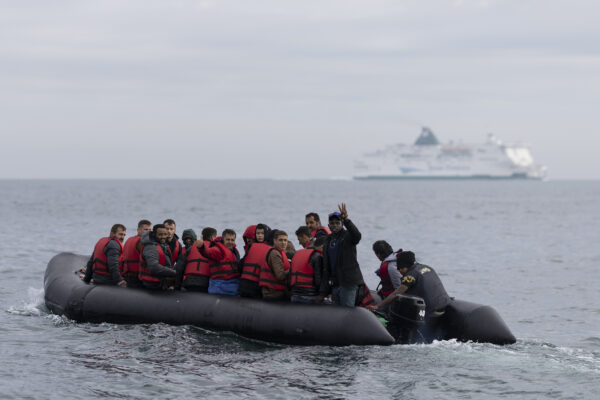 Under the changes, the government will also be able to withdraw access to the initial and any wider protections if someone has been found to have made a "bad faith" claim to be a victim of modern slavery or human trafficking.
The Home Office said that could apply where there is enough evidence to conclude that an individual has falsely claimed to be a victim of modern slavery—for example, if a story about their journey to the UK does not match immigration records.
Home Secretary Suella Braverman said: "We must stop people exploiting our immigration and asylum laws. And I am personally determined to crack down on those abusing the generosity of the British public and taking our country for a ride.
"It is totally unfair that genuine victims of modern slavery may be left waiting longer to receive the protections they need due to the flagrant abuse of the system.
"The changes coming into force will mean if you've committed an offence, we have the power to refuse your protections and kick you out of our country."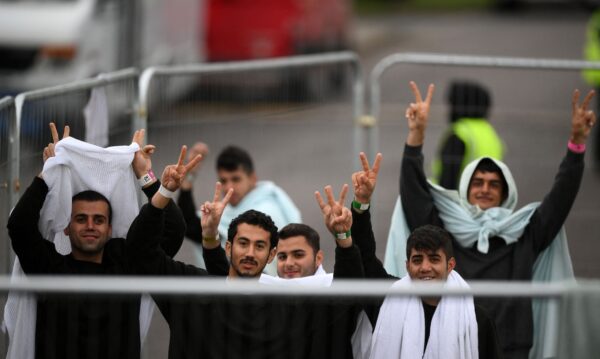 'Gaming the System'
The Modern Slavery Act was introduced by former Prime Minister Theresa May during her time as home secretary in order to protect vulnerable people from exploitation, domestic servitude, or being trafficked for sex.
But government ministers have expressed concerns that the current system is being abused, allowing offenders to remain in the UK.
At the Conservative Party conference in Birmingham in October, Braverman told party members that the UK's modern slavery laws are "being abused by people gaming the system," citing a 450 percent increase in modern slavery claims since 2014—many of which she said "are lies"—and anecdotes of foreign sex offenders blocking their removal by making modern slavery claims.
Braverman vowed to introduce new legislation, saying, "UK policy on illegal migration should not be derailed by abuse of our modern slavery laws, Labour's Human Rights Act, or orders of the Strasbourg Court," and pledged to double down on enforcement.
In November, more than 50 Conservative MPs signed a letter to Prime Minister Rishi Sunak demanding emergency legislation be introduced to amend modern slavery laws.
The letter also demanded that "economic migrants" travelling from countries such as Albania, where there is no conflict or persecution, are returned immediately.
The signatories said that "people claiming they have been unwilling victims of human trafficking or modern slavery" should be sent back to their home countries.
"If they have really been taken against their will, then they could not reasonably object to being returned to their own homes," the letter added.
"The quirks in our modern slavery laws that prevent this are clearly in defiance of the aims of that law and should be removed," the letter stated.
But some politicians, including former Prime Minister May, have warned that a tightening of rules could create extra problems and undermine protections for victims.
Albanian Claimants
Government figures released earlier this month showed that more than half of the illegal immigrants who claimed to be victims of "modern slavery" after crossing the English Channel in the first half of 2022 were Albanian.
In response to Freedom of Information (FOI) requests from Migration Watch UK, the Home Office revealed that 1,156 people were recorded as making such a claim between January and June 2022.
Of these, 591, or 51.1 percent, were from Albania, which the UK sees as a safe country. This was a significant increase in 2021 when Albanians made up 11.2 percent of those referred as possible victims of modern slavery.
Some 116 other people claiming to be victims of modern slavery during this period were from Eritrea, 89 were from Sudan, 71 were from Iran, 69 were from Vietnam, and 46 were from Afghanistan.
According to government figures released in November, 91 percent of Albanian small boat arrivals who claimed to be victims of modern slavery had been allowed to stay in the UK pending a full investigation of their claims by the Home Office.
According to the figures, the average application took 561 days to process, during which time the illegal immigrants are offered accommodation, food, legal aid, and counselling.
Alp Mehmet, chairman of Migration Watch, said illegal immigrants and people traffickers are taking advantage of a "huge loophole" in UK legislation.
He said: "What these remarkable data show is that Albanians and their traffickers have identified a huge loophole in our legislation and are exploiting it to the hilt. Their gaming of the system is adding massively to the great pressure that the already overwhelmed system is under. The government has no option but to plug this gaping hole, and do it quickly."
Chris Summers and PA Media contributed to this report.