Commentary
I've read thousands of academic studies, but the worst of them just came out. Sorry for the excess verbiage in the next sentence, but it's a trait of modern academics.
The study, "The Conflict Campaign: Exploring Local Experiences of the Campaign to Ban 'Critical Race Theory' in Public K–12 Education in the U.S., 2020–2021," was published by the Institute for Democracy, Education, and Access at the University of California–Los Angeles (UCLA) in the Graduate School of Education and Information Studies.
It was written by Mica Pollock and John Rogers, along with seven other names I won't burden you with. Pollock is an anthropologist and education professor at a similar center at the University of California–San Diego.
I'll try to pierce the thick academic jargon, but this is the way today's educators think. This study will filter down through the system to public and even private schools across the country.
A "conflict campaign" apparently means when parents get upset at what's going on in their kids' schools and start doing something about it.
"We call the anti 'CRT' campaign a conflict campaign because it has both manufactured conflict to partisan ends, and exploited real divisions over how to teach about race and for inclusion in U.S. society," the authors wrote.
"Manufactured conflict"? No. It's the education establishment that assaulted kids and families. "Partisan ends"? The controversy in Loudon County, Virginia, in 2021 occurred in what now is a majority Democratic area. Most of the suburban moms—as they're now called—who objected were Democrats.
Scare Quotes
Next, notice the scare quotes always put around "critical race theory" and "CRT." The authors explain why. But, again, sorry for the verbiage! The study could have used a good newspaper editor translating it into basic English.
"We put 'CRT' in quotation marks throughout this report because so often the conflict campaign's definition of 'CRT' (like its description of actual K–12 practice) is a caricatured distortion by loud opponents as self-appointed 'experts.' The conflict campaign thrives on caricature—on often distorting altogether both scholarship and K–12 educators' efforts at accurate and inclusive education, deeming it (and particularly K–12 efforts to discuss the full scope of racism in our nation) wholly inappropriate for school," the study reads.
Whew! Are you still with me?
"Self-appointed experts"? Aren't parents "experts" at raising their own kids? This attitude shows the authors' arrogant assumption of superiority over parents.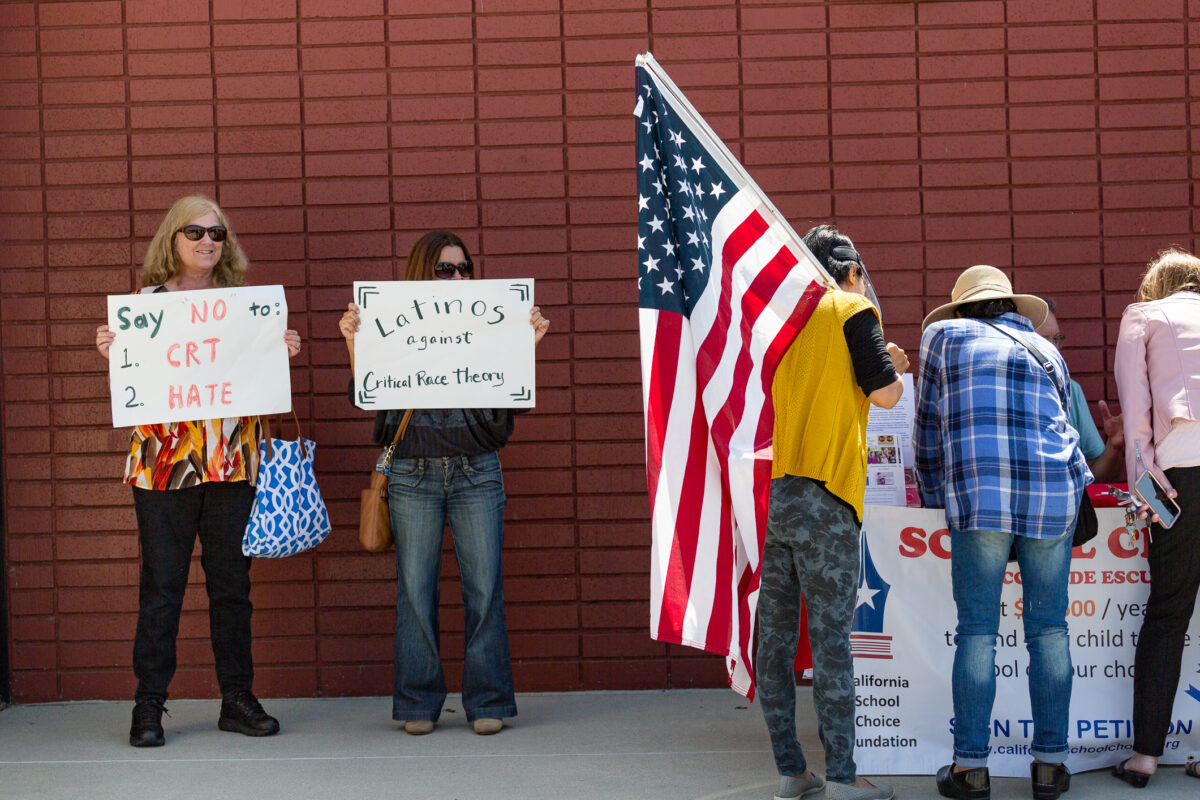 The 1619 Project
It's also inaccurate to say parents don't want schools to discuss "the full scope of racism in our nation." They just don't want their own kids demonized. And they don't want schools to use such distorting materials as the New York Times's "1619 Project."
The study praises it: "In August 2019, the publication of the New York Times Magazine's 1619 Project invites exploration of the foundational U.S. consequences through today of enslaving Africans and African Americans—and the contributions of Black Americans to the nation. Teachers start to explore the resource to bolster knowledge about race and racism in American life."
Except that even liberal scholars have criticized "The 1619 Project" as chock full of distortions. Five such scholars signed a letter to the NY Times, decrying "the factual errors in the project and the closed process behind it. … They suggest a displacement of historical understanding by ideology."
Those scholars wrote of the project's worst distortion: "On the American Revolution, pivotal to any account of our history, the project asserts that the founders declared the colonies' independence of Britain 'in order to ensure slavery would continue.' This is not true."
Two of the scholars are the well-known James M. McPherson and Sean Wilentz.
Virginia Governor's Race
Then there's the UCLA study's distortion of recent events.
"On November 2, Republican Glenn Youngkin is elected Governor of Virginia," the authors wrote of this past fall's election. "Education and cultural issues are the centerpiece of Youngkin's platform. He promises to ban the teaching of critical race theory in Virginia's public schools."
But the study didn't bring up the pivotal moment of the campaign. That was when former Gov. Terry McAuliffe, seeking to regain his old seat, said in the Sept. 29, 2021, gubernatorial debate, "I don't think parents should be telling schools what they should teach."
Even the liberal CNN figured out in a headline what that meant: "Virginia Republicans seize on parental rights and schools fight in final weeks of campaign."
And the study completely distorts the facts by attacking "when Tucker Carlson describes an imagined K–12 'CRT' as saying, 'If you're a straight White American, even if you're a very small child, you're guilty. It's your fault. You're a bad person. That's what teachers will be telling your children this fall.'"
But the study includes no footnotes for us to check the source of the Carlson quote. Fortunately, it's easy to find it on YouTube. The quote was from Carlson's July 6, 2021, show. And here's the full section of what he said:
"Last week, the largest teachers' union in the country, the National Education Association [NEA], announced that its new, and first, priority is making racist anti-American indoctrination, race-based indoctrination, mandatory in every classroom in the country. All K–12 schools, the union declared, must teach children that, 'White supremacy, anti-blackness, anti-indigeneity, racism, patriarchy, cis-hetero-patriarchy, capitalism, ableism, and anthropocentrism' are embedded in every aspect of American 'society.' So if you're a straight white American, even if you're a very small child, you're guilty. It's your fault. You're a bad person. That's what teachers will be telling your children this fall."
The quote the UCLA study used was Carlson's paraphrase of the actual, inflammatory words of the far-left NEA. That really changes the context, doesn't it?
It took me two minutes to find Carlson's exact quote and the context. Why didn't Pollock et al. include it in their long study of 121 pages? Because they're ideologues, not scholars. This is something worthy of Moscow University in 1936, not the modern United States.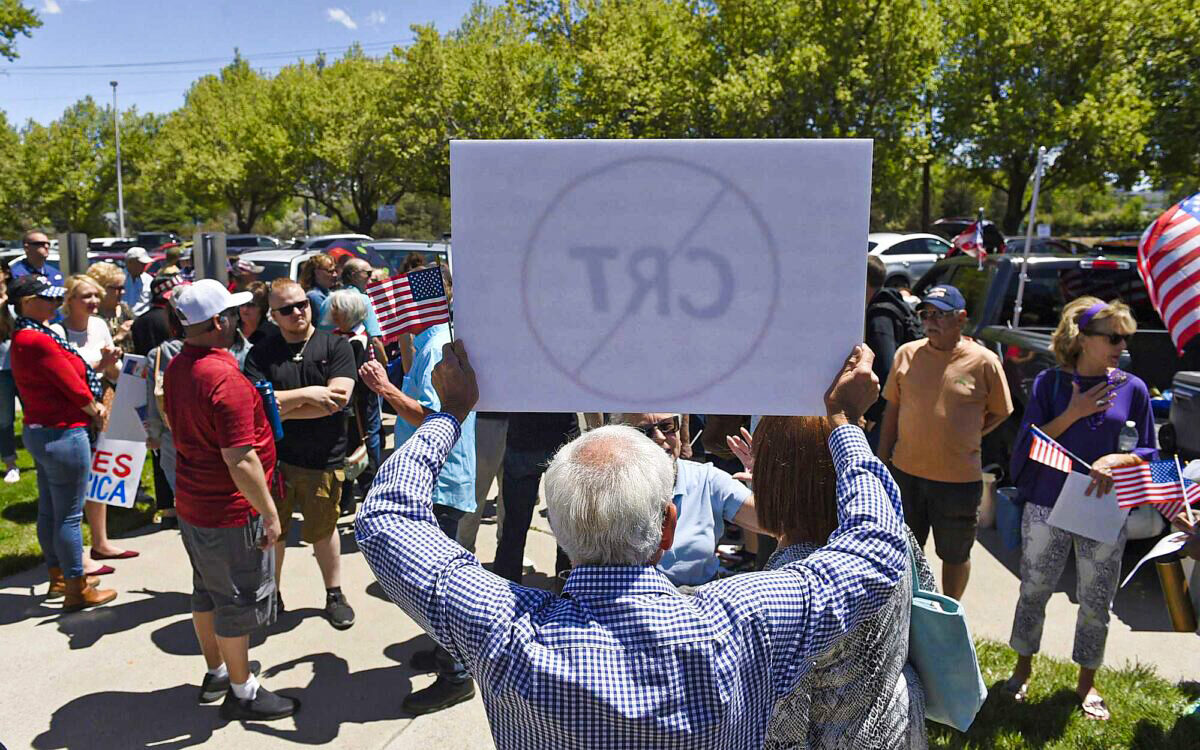 Serious Repercussions
There are two ways CRT harms the United States. First, it enflames divisions within our country. The United States is now a highly diverse country that needs reconciliation, understanding, and hope, not the envy and division promoted by CRT.
Second, CRT—basically a racial adaptation of Cultural Marxism—is now seeping into the STEM fields: science, technology, engineering, and math.
"California's new math proposal, which blends current ideas in social justice and antiracist thought with mathematics instruction, is a culturally driven agenda that will almost certainly fail those whom it is intended to help," Lee Ohanian of the Hoover Institution wrote. "The proposal, whose curriculum focuses on 'social inequities' using 'trauma-informed pedagogies,' provides no compelling arguments for why this approach will be better than traditional math education."
This is serious, because some analysts say that Russia and China have jumped ahead of the United States in military technology. Liam Gibson wrote in December 2021 in Nikkei that "secret weapons technology poised to propel China ahead of the U.S." We need real scientists trained in highly competitive schools, kindergarten through graduate school. We don't need CRT destroying the young minds that will produce the future here in the United States.
The reality is that CRT is a passel of lies that divides and weakens the United States. When will we stop funding it?
Views expressed in this article are the opinions of the author and do not necessarily reflect the views of The Epoch Times.