President Joe Biden was among a group of world leaders that Uber had access to, when the ride-sharing company was aggressively expanding its global presence, according to leaked company files.
The Uber files—containing more than 124,000 emails, memos, text messages, company presentations, and other documents dating from 2013 to 2017—were leaked to British newspaper The Guardian. The outlet then shared the files with the International Consortium of Investigative Journalists (ICIJ) and its media partners.
The person who leaked the files is Mark MacGann, Uber's former chief European lobbyist.
According to an ICIJ report on the Uber files published on July 10, the files showed how Uber executives, including co-founder Travis Kalanick, lobbied and courted politicians around the world for favors, during its dramatic expansion.
In total, Uber executives held more than 100 meetings with public officials from 17 countries and the European Union, according to the report. Among those meetings, 34 were with European Union officials, and 9 were with European Commissioners. Twelve of the meetings with European Commission representatives had not been publicly disclosed.

Biden met with Kalanick in Davos, Switzerland, in 2016, just before the then-U.S. Vice President delivered a speech at the World Economic Forum, according to the report.
Kalanick was apparently not pleased that Biden showed up late at their meeting in Biden's suite at the InterContinental Hotel.
"I've had my people let him know that every minute late he is, is one less minute he will have with me," Kalanick wrote in a text message to a colleague.
At their meeting, Biden was impressed by what Kalanick said, how Uber was transforming cities and the way people work for the better, that the then-Vice President "tweaked his keynote speech," according to the report.
Biden did not name Uber or Kalanick in his speech.
"Ride-sharing companies employ tens of thousands of new people. I met with the CEO today of one of those companies," Biden said in the speech. "He said he is gonna add two million new jobs this year, allowing them freedom to work as many hours as they wish, manage their own lives as they wish."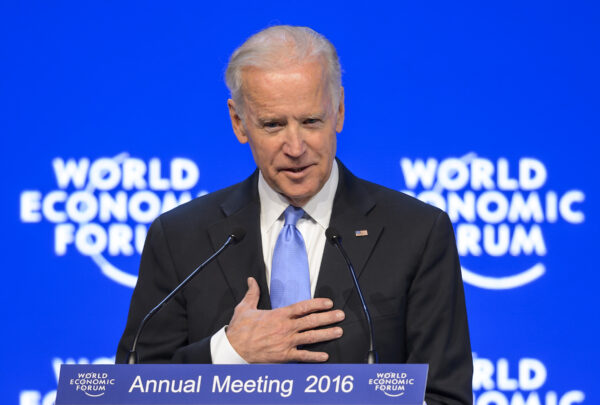 "Uber took special care to keep Kalanick's meeting with Biden confidential," the report said, before adding that the meeting was arranged "through a chain of former Obama staffers."
In response to ICIJ's questions in June, a White House spokeswoman said Biden was "committed to combating employee misclassification which deprives workers of critical protections and benefits, including minimum wage, overtime, and family and medical leave," according to the report.
Kalanick served as Uber CEO from 2010 to 2017 before he resigned amid scrutiny over Uber's treatment of female engineers and questionable business practices. However, he held on to his seat on the company's board of directors until the end of 2019.
Europe
The report also named French President Emmanuel Macron, specifically about how he was an Uber ally when he was the country's finance minister.
Uber's service was partially suspended in France's city of Marseille on Oct. 20, 2015, the report said, following protests by local taxi drivers.
"Could you ask your cabinet to help us to understand what is going on?" MacGann wrote to Macron.
Less than a day later, Macron responded, "I'll look into this personally. Send me all the facts and we'll decide by tonight. Let's stay calm at this stage, I trust you."
Hours later, authorities in Marseille said they would revise the suspension order, according to the report.
The report said the exchange between MacGann and Macron was "one of more than a dozen undisclosed communications" between Uber representatives and Macron.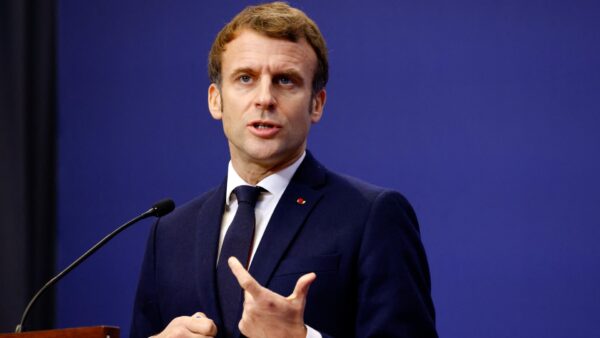 Marcon's office has responded to the Uber files, saying the economy minister had frequent contacts with companies disrupting the service industry at the time, and it was appropriate to facilitate the lifting of red tape, reported French newspaper Le Monde.
Kalanick also met with Dutch Prime Minister Mark Rutte in 2016.
"Right now you are seen as aggressive," Rutte told Kalanick according to meeting notes cited in the report.
Rutte suggested that Kalanick "change the way people look at the company" by emphasizing the company's positives.
"This will make you seem cuddly," Rutte said.