After years of resistance, Uber has introduced a tipping option for riders.
Tipping became available in Seattle, Minneapolis, and Houston on Tuesday, June 20.
Uber is planning to have tipping available nationwide in the United States by the end of July.
"We're starting with only 3 cities so we can create the best tipping experience for you and your riders," Uber's newly added web page on tipping states.
Riders will have an option to tip their driver at the end of a ride. There will be three preset tip amounts, as well a custom tip field.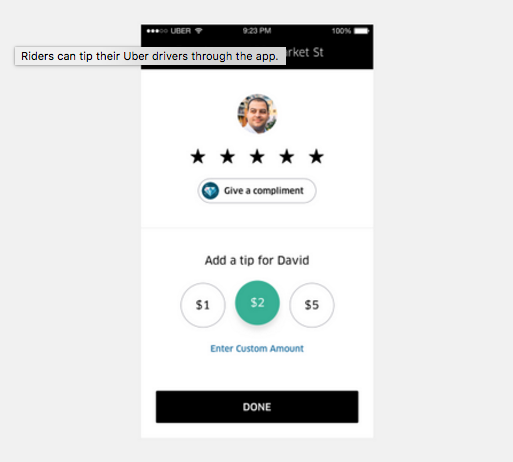 According to Uber, tips will be exempt from all services fees, with the full amount going to the drivers.
Riders who don't return to the app after leaving the car will be able to add a tip up to 30 days after the trip.