The United Arab Emirates' foreign minister said President Donald Trump's recent order barring citizens from seven countries to enter the country isn't Islamophobic and doesn't target a single religion.
The order, which some media outlets have called a "Muslim ban," isn't actually that, Sheikh Abdullah bin Zayed Al Nahyan told Al Jazeera TV.
"The United States has taken a decision that is within the American sovereign decision," he said in Abu Dhabi, the Muslim-majority country's capital.
"There are attempts to give the impression that this decision is directed against a particular religion, but what proves this talk to be incorrect first is what the US administration itself says … that this decision is not directed at a certain religion," he told the Qatari-backed broadcaster.
Trump signed the order last Friday, which bars nations from Iran, Iraq, Libya, Somalia, Sudan, Syria, and Yemen for 90 days. It also bars refugees from entering the country for 120 days.
The foreign minister said that those seven countries face "challenges" that they need to address first.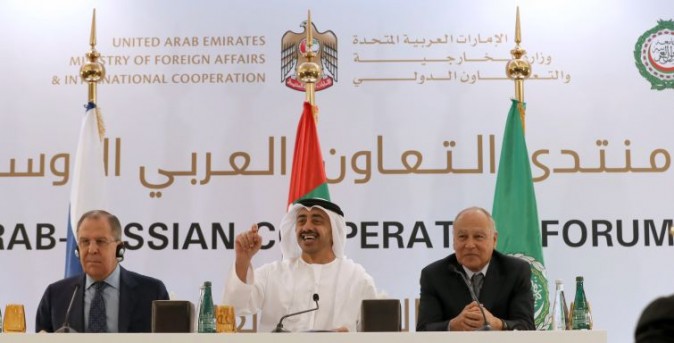 The U.S.'s gulf allies—Saudi Arabia, Kuwait, the UAE, Qatar, and Bahrain—were not included in the ban. Neither were the largest Muslim-majority countries, Indonesia and Pakistan, listed.
Dhahi Khalfan, a senior Dubai police official, tweeted that he has "complete support" for Trump's order. He wrote: "Every country has the right to protect its security … Trump, what you're doing is right."
But inside the United States, the ACLU, Democratic leadership, and some Republican politicians have condemned Trump's measures, while European Leaders and the United Nations expressed outrage.
The move also sparked protests in cities across the United States as well as at airports.
The United Nations refugee agency and the International Organization for Migration said the Trump administration needs to reverse course on the order, saying it should offer asylum for people fleeing persecution and war.
"The needs of refugees and migrants worldwide have never been greater and the US resettlement programme is one of the most important in the world," the two agencies said in a statement last weekend.