Unites States satellites have detected activity at a North Korean nuclear test site for the first time in several weeks, two officials told CNN.
The movement was detected near an entrance to an underground tunnel. U.S. officials are aware that the site can be used for an underground test, but can not yet tell if a sixth nuclear test is imminent. There is concern that the North may conduct a test during a Wednesday visit by senior Chinese diplomats and military officials.
The military options for the United States in case of a North Korean nuclear test have recently been updated, the officials told CNN, but it is still unclear if any action will be taken.
President Trump said in a Twitter message on Tuesday that although he appreciates "the efforts of President Xi & China to help with North Korea, it has not worked out. At least I know China tried!"
China is North Korea's sole trading partner. Trump reached an accord with China's leader Xi Jinping regarding North Korea when the two met in Florida. The Chinese have blocked North Korean coal shipments, tightened border controls, and in at least one high-profile investigation, taken down a businesswoman found to be aiding the Kim regime's nuclear weapons development.
Trump's message came on the day after the death of Otto Warmbier, who arrived in the United States in a coma after being imprisoned in North Korea. The U.S. state department issued a statement on Monday blaming North Korea for Warbier's unjust imprisonment.
South Korea also confirmed on Tuesday, June 20, that a crashed drone it discovered earlier this month was North Korean and photographs recovered from the drone show proof of its route from North Korea into South Korea. South Korea described the drone as a "grave provocation" that violated the Korean War truce.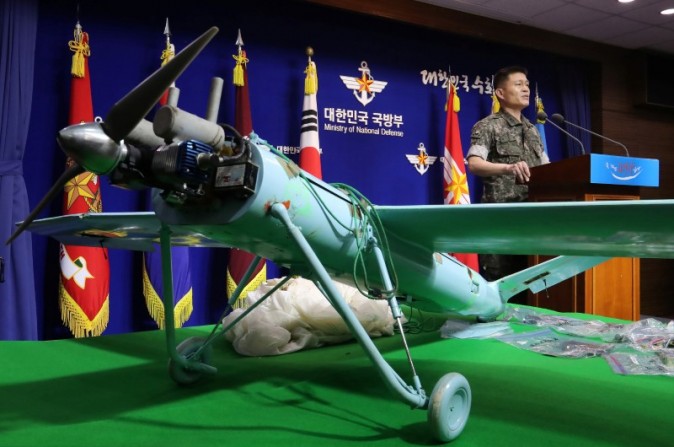 The drone had been found with roughly 550 photographs and the military assessed it aimed to collect information on South Korean military bases and the anti-missile Terminal High Altitude Area Defense (THAAD) system located in Seongju, South Korea, 217 km (135 miles) south of Seoul.
Leo Timm and Reuters contributed to this report.