U.S. Marines to Spain After Government Authorization
April 26, 2013 2:20 pm Last Updated: April 26, 2013 4:08 pm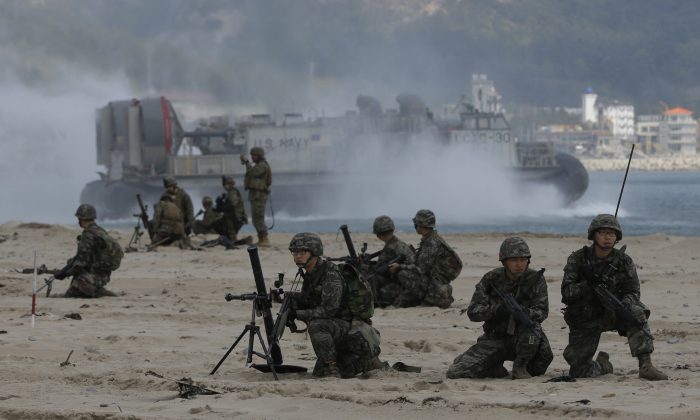 U.S. Marines to Spain: Several hundred U.S. Marines will be deployed in Spain after the government authorized the move.
The Marines will temporarily be housed on a base in Spain and is designed to respond to threats in northern Africa.
The new 500-strong U.S. Marine force will be based at the Moron Air Base in southern Spain, located some 50 miles from the Strait of Gibraltar that separates Africa and Europe.
The Spanish government approved the deployment of the Marines along with eight U.S. aircraft.
Security concerns have increased in recent months following the attack on the U.S. consulate in Benghazi, Libya, which left a U.S. ambassador and several Americans dead, reported CNN.
The Marine unit will be required to be airborne within six hours of getting orders.
"Right now, they're temporarily going to Morón, Spain, as a placeholder," Marine Commandant Gen. James Amos told Congress this week, according to the Stars and Stripes publication. "I think they are going to move sometime. It wouldn't surprise me to find them moving around the African continent."
The authorization stems from a 1988 cooperation agreement between Spain and the U.S. and was granted for a period of one year by Spain's Cabinet on Friday.
Spain previously authorized the temporary deployment from March to November, 2011, of up to 45 aircraft at the Moron and Rota bases.
The U.S. Embassy in Madrid said Friday that "following the tragedy in the Libyan city of Benghazi," where four U.S. citizens were killed, the U.S. recognized the need for a force able to respond quickly to crises in northwest Africa.
The Associated Press contributed to this report.