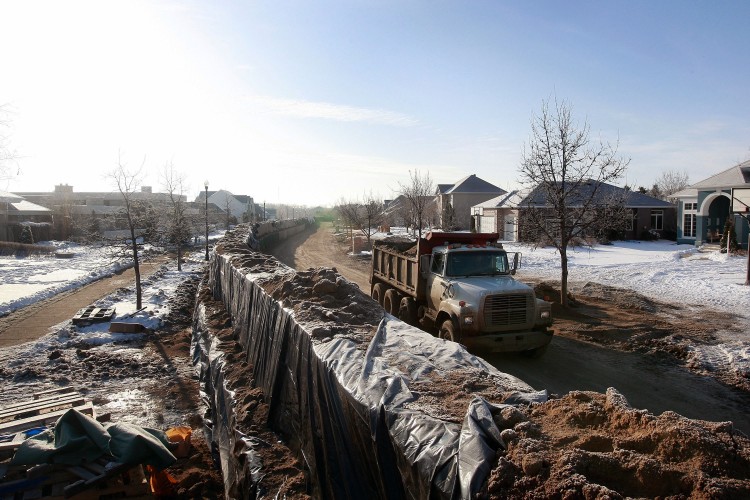 WASHINGTON—Driving around downtown Washington can be a shock. Many of the capital's roads are bad, broken and uneven. Some areas have huge lumps of asphalt and holes big enough to break an axle.
According to a state-by-state survey of U.S. infrastructure, a whopping 99 percent of roads in the District of Columbia are in "poor or mediocre" condition. Operating costs and repairs as a result of poor roads are estimated to cost D.C. residents $311 million a year—$833 per motorist. 
The roads are marginally better in New York state, where 60 percent are considered poor or mediocre, but New York's bridges are a problem—just over a quarter of the 17,240 bridges in the state are "functionally obsolete" and one in eight "structurally deficient" according to the Infrastructure Report Card.
Conducted every four years by the American Society of Civil Engineers (ASCE), the survey on U.S. infrastructure was released last week, with each area of infrastructure graded according to the level of investment.
The good news is that investment in U.S. infrastructure has generally improved. All categories including roads and bridges, drinking water, and wastewater jumped in grade, elevating the national grade from a D in 2009 to a D+ this year.
The bad news is that U.S. infrastructure spending falls way short of what is needed and the costs in terms of losses to the economy will mount.
Taxpayer will pay
According to ASCE President Gregory DiLoreto, Europeans invest twice as much as Americans on infrastructure as a proportion of GDP, and the Chinese four times as much.
He says that it will take at least $3.6 trillion dollars over the next seven years for U.S. infrastructure to gain an acceptable B grade. Only $2 trillion has been allocated, leaving a $1.6 trillion gap. If that shortfall is addressed, it will save U.S. households; if not it will cost each household an average $3,100 over the next seven years.
"So it is an amazing return on our investment if we can do that, make that investment," he said in a phone interview.
What is little understood and what the report card endeavors to highlight is that infrastructure items like roads, bridges, ports, and rail are all part of a larger system. 
"If you are going to have a strong economy all of those things need to work together," DiLoreto said.
Critical to that system are inland waterways and levees, which received a D–, just one point above failure. 
The hidden backbone of the U.S. freight network, inland waterways carry the equivalent of about 51 million truckloads of produce a year. And yet more than half the locks are over 50 years old. Age and deterioration contributes to over 50 unscheduled interruptions a day, the report said. 
Those delays are further compounded by congestion or gridlocks at the next point of distribution, whether it be on roads, rail or through ports. 
"When you are shipping goods to market for business, time is money," DiLoreto said.
Similarly, the 100,000 miles of levees that stretch across America were largely developed to protect farmlands, but decades later they shield communities from devastating floods. 
"If current funding levels continue, it would take them to 2090 to put the levees in a good condition," DiLoreto said.
The report also highlights successes over the last four years indicating that improvements can happen with the right investment. 
Standouts were rail, which jumped one grade to C+, a result of a $20 billion investment every year for the last five years, and solid waste, which jumped to a B–, largely as a result of recycling initiatives.