U.S. and South Korean military jets dropped bombs in a mock drill near the South's border with North Korea—just two days after Pyongyang fired a missile over Japan.
The bombs were dropped in eastern Gangwon Province, which borders North Korea, the U.S. Pacific Command stated, adding that drill took place in the Pilsung area, a bombing range.


The U.S. Marine Corps' F-35B fighter jets—the most advanced military fighter jet—based in Japan joined with Air Force B-1B bombers from Guam on Wednesday's drills. It included flying over the Korean Peninsula.
"This mission was conducted in direct response to North Korea's intermediate-range ballistic missile launch, which flew directly over northern Japan on Aug. 28 amid rising tension over North Korea's nuclear and ballistic missile development programs," Pacific Command said in a statement.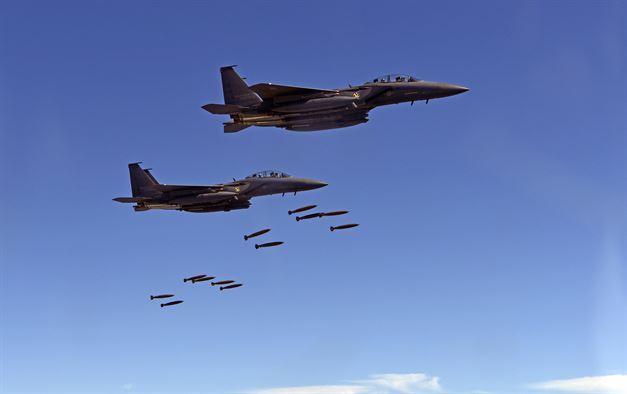 North Korea fired a ballistic missile over Japan's Hokkaido island—the 13th ballistic missile test carried out by the reclusive, communist regime in 2017.
It's the first time Pyongyang launched a missile over Japanese territory since 2009.
"North Korea's actions are a threat to our allies, partners, and homeland, and their destabilizing actions will be met accordingly," stated Gen. Terrence J. O'Shaughnessy, commander of U.S. Pacific Air Forces. "This complex mission clearly demonstrates our solidarity with our allies and underscores the broadening cooperation to defend against this common regional threat. Our forward-deployed force will be the first to the fight, ready to deliver a lethal response at a moment's notice if our nation calls."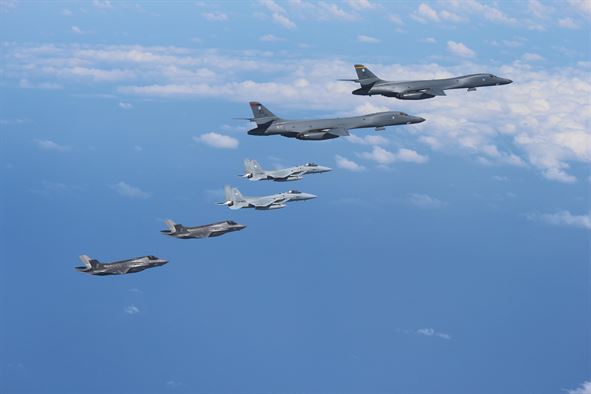 "The F-35 embodies our commitment to our allies and contributes to the overall security and stability of the Indo-Asia Pacific region," added Lt. Gen. David H. Berger, commander, U.S. Marine Corps Forces Pacific. "By forward-basing the F-35, the most advanced aircraft in the world, here in the Pacific, we are enabling the Marine Corps to respond quickly during a crisis in support of Japan, the Republic of Korea, and all our regional partners."
North Korea's state-run Korean Central News Agency said Tuesday's launch was a "meaningful prelude to containing Guam," a U.S. territory with a significant military presence.