U.S.-China Like A 'Married Couple,' Says Chinese Official
July 11, 2013 6:37 pm Last Updated: December 15, 2013 6:50 pm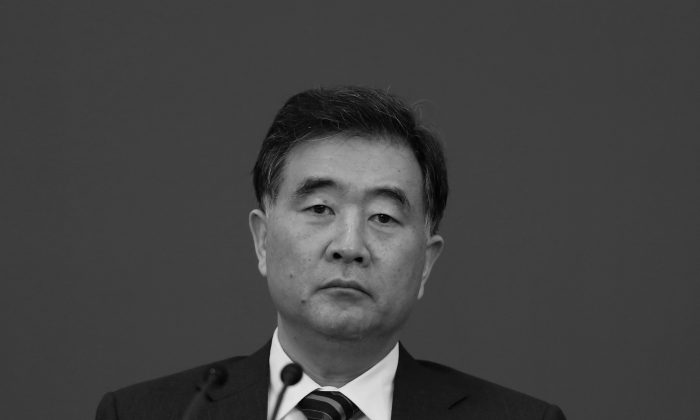 During his speech to kick off the annual Strategic and Economic Dialogue between the United States and China, Chinese vice premier Wang Yang was probably trying a little too hard to be funny.
"Sino-American economic relations are kind of like a married couple. We live on the same planet; there is you within me, and there is me with you. Though we have fights and have differences in opinion, we must do more to understand each other better, strengthen our mutual trust, and foster a common basis of living," Wang said, according to Chinese state mouthpiece Xinhua.
"We cannot travel down the path to divorce, like what happened to Wendi Deng and Rupert Murdoch. The cost would be way too high," Wang continued, referring to the recent high-profile divorce between the News Corporation chairman and his Chinese-born wife of 14 years.
The annual meeting between the two countries' high-level representatives seeks to address a broad range of issues in the U.S.-China relationship. This year's meeting takes place in Washington DC on July 10 and 11, with Treasury Secretary Jack Lew and Secretary of State John Kerry as the leaders of the U.S. delegation, while Wang Yang and Yang Jiechi, a top official in the State Council, preside over the Chinese delegation.
Wang also said in his opening remarks that China wishes to retain its "basic system." "In regards to opinions that may affect our basic system or damage our national interests, we are like the United States. No matter what kind of dialogue it may be, we will never accept them and will insist on our bottom line," Chinese media reported Wang as saying.
Wen Zhao, a China commentator based in Canada, said that Wang's comments imply China will not accept pressure from the international community to improve its human rights record, nor accept the call for democracy and political reform.
"'The basic system' means the so-called 'democratic dictatorship,' which simply is a one-party dictatorship masked under the name of socialism. 'National interests' means the biggest interest lies in the Chinese Communist Party (CCP) being the sole leader and the one that controls everything."
The comments stand in contrast to Wang's reputation as a reformer in the Party leadership. Wang, one of four current vice-premiers of the CCP, is known for enacting a set of liberal economic and social policies during his tenure as Party chief of Guangdong Province. For example, he allowed non-governmental groups in Guangdong to register without sponsorship from a government agency. Wang was also praised for his handling of the Wukan Village protests in 2011, which resulted in elections to select new village Party representatives.
However, Wang later abandoned his reform efforts and began to crack down on local media and rights activist groups. Hardliners within the Party have also attacked Wang for what they called his more liberal policies, which he now seems increasingly distant from.
Ariel Tian contributed reporting and research. Translation by Frank Fang and Bill Xu.