A Rochester, New York, man said parts of his business were set on fire during riots following the death of a black man who died in police custody in March.
A local reporter, Charles Molineaux, took photos of the destruction of a business owned by Jesse Barksdale. It appeared that he put up a "Proud to be Black Owned" sign near his business, which appeared to have been ignored by rioters.
"Multiple trucks on fire at U-Haul on State Street at Brown. Rochester fire just arriving now," Molineaux said on Sunday morning. He posted photos of the vehicles on fire, also showing fire department officials responding to the alleged arson incident.
"Three U-Haul trucks destroyed at J-Ribs on State Street. Owner Jesse Barksdale says he was bounced out of bed to respond. Livid over the destruction of his business," he wrote.
Barksdale's business was listed in June on the Rochester Democrat & Chronicle's website as a black-owned business that needs "support right now."
Prude Death
Daniel Prude's family alleged that the man was suffocated by the Rochester police during an arrest in March.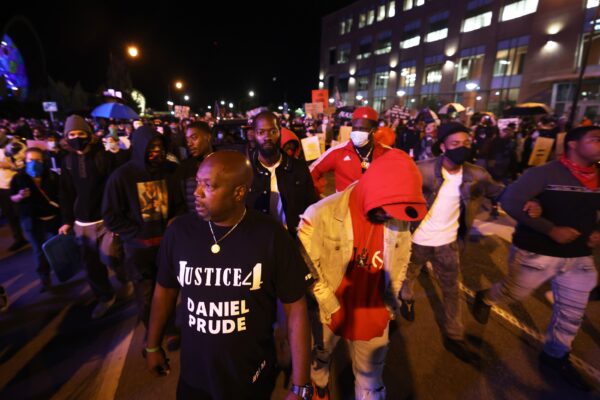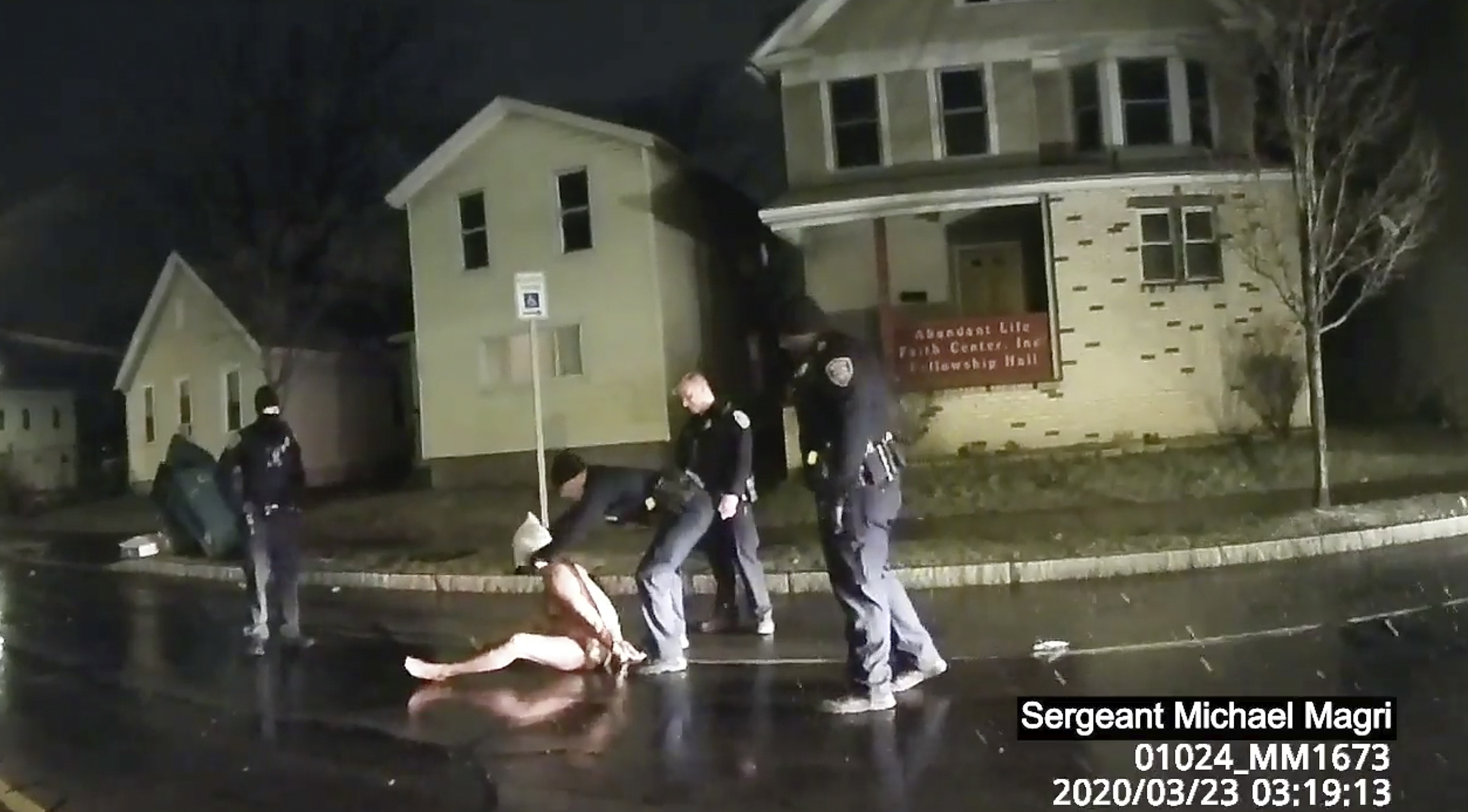 But police said that Prude was seen in the early morning hours of March 23, naked, and apparently in distress amid freezing temperatures, according to WXXI.
Police said that Prude was allegedly smashing windows at storefronts and claiming he had COVID-19. A person who called 911 said Prude was covered in blood.
When officers attempted to arrest him, they placed a hood over his head because he was spitting at him, the report said.
An autopsy report from the Monroe County Medical Examiner's Office said his death was caused by "complications of asphyxia in the setting of physical restraint due to excited delirium due to acute phencyclidine intoxication," referring to the dissociative hallucinogenic drug PCP, which is known to make users delirious and resistant to pain, the report said.
The New York Attorney General's office is investigating the incident.
On Saturday, 37 people were arrested and eight Rochester Police Department officers were injured and hospitalized in the riots, authorities told 13WHAM.