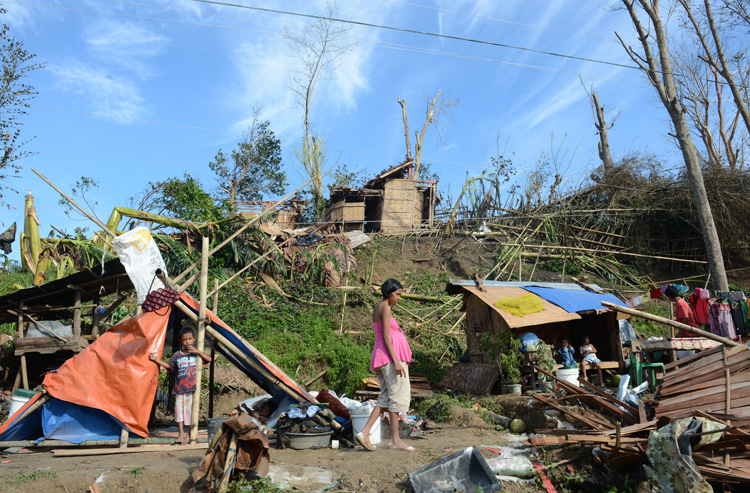 Typhoon Bopha (Pablo) wiped out three Philippine towns in eastern Davao Oriental Province, located on the island of Mindanao, with at least 258 deaths in the area and millions of dollars in damage. The current death toll from the typhoon is 475, according to the Manila Bulletin.
Davao Oriental Gov. Cora Malanyaon said there is a problem with accessibility to the three towns because of a collapsed bridge, according to ABS. Around 130,000 people lived in the towns.
She added, "Houses, public buildings, hospitals, churches—nothing was spared."
Social Welfare Secretary Corazón Soliman told the Wall Street Journal that rescue workers were able to reach the three isolated towns Thursday.
"We need to provide bunk houses in the affected areas where there are no structures that can be used as evacuation centers," she told the Journal.
Over a million families in the Philippines have been affected by the typhoon, including some 350,000 people now in evacuation centers, after Typhoon Bopha swept over the southern part of the country this week, according to the National Disaster Risk Reduction and Management Council.
The Epoch Times publishes in 35 countries and in 19 languages. Subscribe to our e-newsletter.